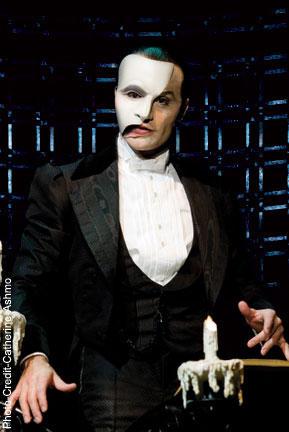 Canadian-raised Ramin Karimloo has become a huge star in England. He has the distinction of being the youngest performer ever at age 29 to play the title role in The Phantom of the Opera and also performed the role on the new DVD: The Phantom of the Opera at the Royal Albert Hall. The lavishly staged production at London's legendary Royal Albert Hall was beamed live via satellite to cinemas around the world on October 2, 2011 to celebrate the 25th anniversary of the beloved musical. This DVD marks the first time a live performance of the blockbuster musical has been made available for home viewing. Besides starring Ramin as the lovestruck Phantom and Sierra Boggess as the beautiful and gifted soprano Christine, the show also features special guest appearances from the actors who originated the roles of The Phantom and Christine, Tony Award winner Michael Crawford and Sarah Brightman, as well as Colm Wilkinson who originated the show in Toronto. Tribute had the opportunity to speak to Ramin, who's currently in London performing the role of Jean Valjean in Les Miserables at The Queen's Theatre, to talk about the DVD release.
Ramin, who moved to Canada from Rome at the age of two with his family, was born in Iran and raised in Peterborough, then spent his teenage years growing up in Richmond Hill. At 13, when he saw Colm Wilkinson perform the title role in the Toronto production of The Phantom of the Opera, it had a profound effect on him.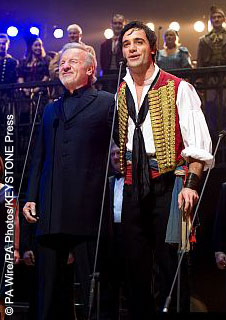 When did you decide you wanted to be a performer?
I remember as a kid I saw Phantom in 1992 and that started me thinking that I wanted to be an actor, and I thought playing the title role would be cool. I made a bet with my friends, saying I bet you any money one day I'll become the Phantom and from there, my love grew for the old school method actors, growing up watching Pacino, De Niro, Brando and Daniel Day Lewis and I just thought, 'They're the real deal.'
And then you met Colm at the 25th anniversary of The Phantom of the Opera; what was that like?
That was like coming around full circle, I remember when they introduced him, I still felt like a kid waiting for him at the stage door. Our families have become friends and who would've thought that that would come true let alone doing what I get to do, especially alongside Colm, in both anniversaries now (of Les Miserables and of The Phantom).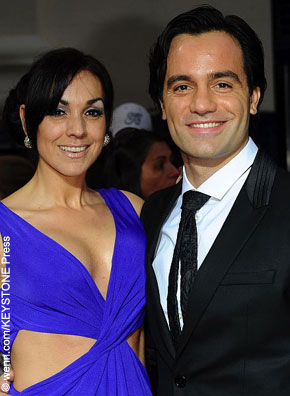 How did you decide to move to England?
I wanted to be an actor. I've never distinguished a difference — as some people do — between musicals and straight acting, I just think that's a lot of nonsense. You're either an actor or you're not. I wound up working on a cruise ship as a singer. I saw an ad for auditions in a Toronto newspaper  on a British-based ship and that sort of got me connected and gave me some knowledge of what's going on in the West End.
Is there any one performance that stands out in your mind? Maybe because something unusual happened, or something went wrong during a show?
No, because I like when things happen and things change because that makes it more real. I guess ultimately the one performance that will always stay with me, because it was my final one as the Phantom, was the Royal Hall. You can't top that.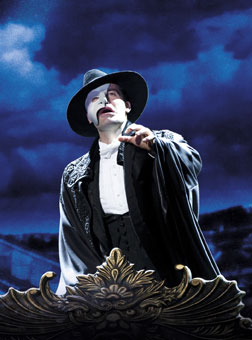 Do you have a favorite role that you've performed?
I'm really enjoying Jean Valjean right now. I never thought I'd enjoy it as much as I have, I'm so glad I was talked into doing it. And honestly Phantom is always going to hold a place for me.
Is there any role you'd like to play in the future?
Yeah, I'll take anything that's challenging. This year I have a couple of films lined up. I'd love to play Stanley in A Streetcar named Desire.
I heard you've got two movies lined up for this year — are movies something you'd like to do more of?
Yeah, absolutely. I've been really enjoying my time on camera in the past year. I've been doing little tidbits — I just shot my music video for my album (entitled Ramin, which will be released in March 2012) and I did a little guest spot on Ricky Gervais's sitcom. It's a part of the craft that I haven't explored as much as I'd like so this year, to do these two films, I'm really happy about that. It'll be fun to do that.
Can you tell us anything about the movies?
There's one that I just signed up for and I'm not sure I can say much about that – I know it's shooting in Budapest in March. The other one, it's called Bad Town and I'm really lucky to be playing the lead in that. So that's going to be a real challenge.
Do you have any plans to make your Canadian musical theater debut?
I would do it in a heartbeat. I've heard murmurings of Les Mis returning there and I'm really enjoying my time as Jean Valjean now so if that opportunity was there and I had the time to do it and if they would want me, I'd be there in a heartbeat. I'd love to get back home for awhile. I'm a Canadian boy at heart. I'd like to come back and reenergize on Canadian soil. ~Alexandra Heilbron
The Phantom of the Opera 25th Anniversary is available February 7th on DVD and Blu-Ray.
BLU-RAY and DVD Bonus Features:
The Phantom of the Opera at the Royal Albert Hall

"Getting Past the Point of No Return:" A behind-the-scenes "Making Of" feature starring the cast and crew.
Love Never Dies
"Making Of" Featurette:  Take a look behind the scenes at Andrew Lloyd Webber's breathtaking sequel
SYNOPSIS:  THE PHANTOM OF THE OPERA LIVE AT ROYAL ALBERT HALL
Lurking beneath the glamor and spectacle of the Paris Opera House, the horribly disfigured Phantom, once a promising musician, now terrorizes the opera company.  Shamed by his physical appearance and feared by all, the Phantom is drawn to the beautiful ingénue Christine Daaé and begins coaching her secretly, as a tragic romance unfolds between the unlikely pair. This dazzling live restaging of the original production recreates the jaw-dropping scenery and breathtaking special effects of the original, set to Andrew Lloyd Webber's haunting score.
SYNOPSIS:  LOVE NEVER DIES
The year is 1907. It is 10 years after the Phantom's disappearance from the Paris Opera House.  He has escaped to a new life in New York where he lives amongst the screaming joy rides and freak-shows of Coney Island. In this new electrically-charged world, he has finally found a place for his music to soar. All that is missing is his love – Christine Daaé. Now one of the world's finest sopranos, Christine is struggling in an ailing marriage to Raoul. So, it is with excitement she accepts an invitation to travel to New York and perform at a renowned opera house. In a final bid to win back her love, the Phantom lures Christine, her husband, and their young son Gustave from Manhattan, to the glittering and glorious world of Coney Island… not knowing what is in store for them.
Watch the trailer here: Phantom of the Opera trailer