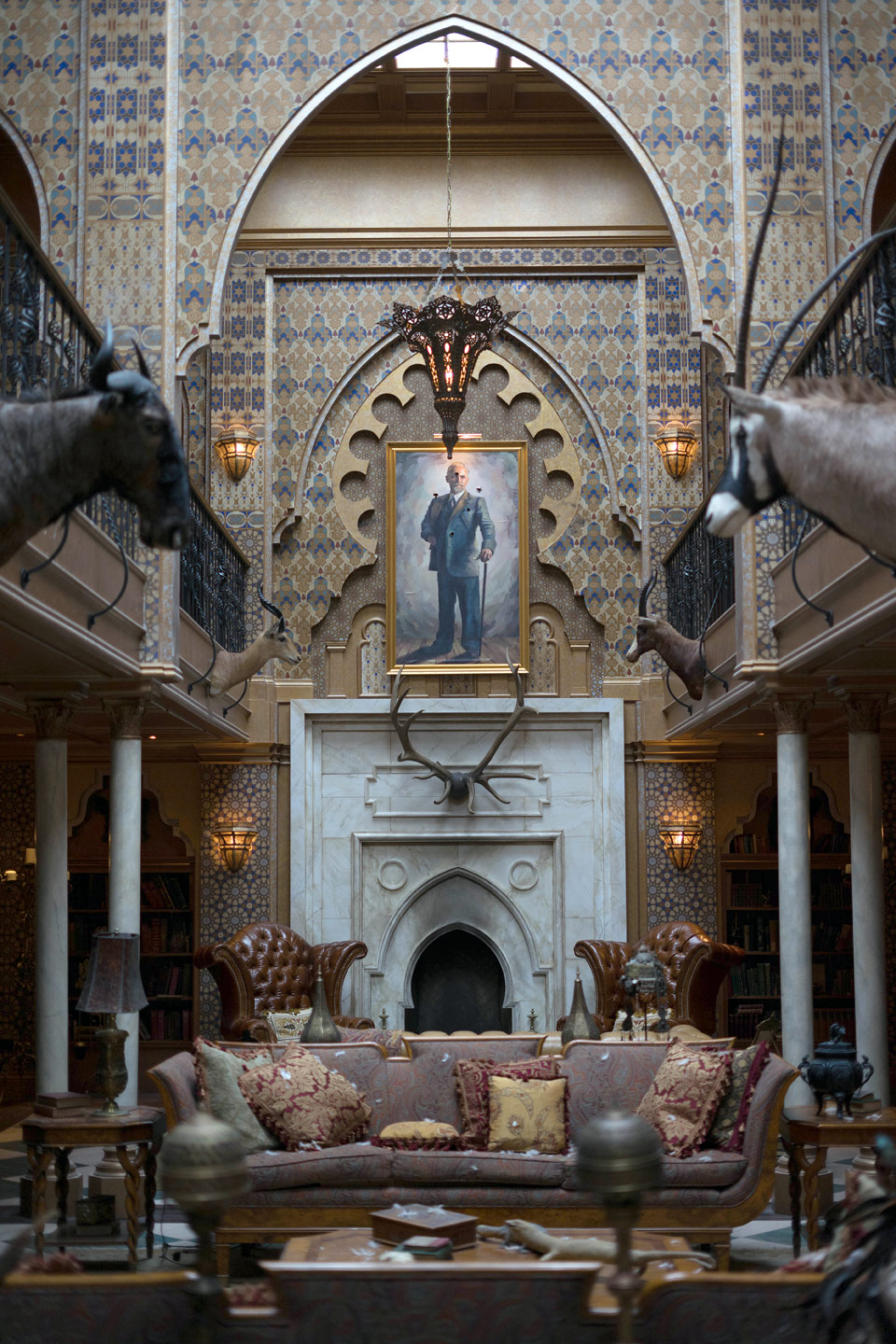 Netflix Canada launched a search on Instagram last May for photographers to go behind-the-scenes on productions being shot in Canada, in order to shine a light on fellow Canadians.
Halifax-based photographer Akram Hamdan entered a photo in the contest with the required hashtag #GrammastersNorth, as well as @NetflixCA in his submission. He soon got a call to tell him he'd been chosen to go behind-the-scenes on the new Netflix series The Umbrella Academy! We had the chance to talk to Akram about his experiences on the set. ~Alexandra Heilbron
Tell me about the Grammasters North program and how you got exclusive access to do behind-the-scenes photography on The Umbrella Academy.
The program was to bring on Canadian talent and focus on that, and Netflix had a post on Instagram asking for photographers to add a photo for submission with a hashtag. I was thinking, oh, it's just another contest on Instagram, but then I got a direct message on my account. Five days later I did an interview and then two weeks in, they flew me to Toronto to do the show.
How long were you on the set of The Umbrella Academy?
I was there in June, towards the end of filming. They were just wrapping up, and I was there for two days. The first day was focused on set design and I got to meet the cast and the second day was focused on costume design and I got to meet the costume designer.
What can you tell me about each of the actors who played the siblings?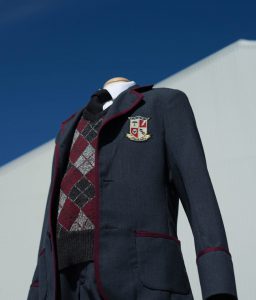 I didn't meet all of them because the scene they were shooting that day only had three of the cast members. Ellen Page was on set and she was a sweetheart, although the scene she was filming was quite intense, there was a lot of screaming involved. She was in character but when I met her during a break, she was very lovely. She said hi to me, she shook my hand and she was just a nice person to interact with. Robert [Sheehan] was also there and Tom Hopper as well, we actually grabbed lunch together while the rest were going to another studio to finish up another scene. Everyone was so nice — I mean, you meet celebrities and you never know what they're going to be like in person, but they were all really lovely.
Had you seen any of them in other projects?
Yeah, for sure. I'd seen Ellen Page do Inception with Leonardo DiCaprio and a bunch of other stuff — she was in X-Men as well. I saw Tom Hopper on Game of Thrones and I actually recognized him first because he was tall and bigger than the rest of them and you could spot him from a distance. I was like, "That guy looks familiar, OMG, he's on Game of Thrones! He got burnt off by a dragon." (laughs)
Had you ever been on a television set before?
I have not, and this was like, something you should work your way up to, but this was the first set I was on and it was massive.
What was the most surprising thing you found about television production?
I'm not sure I could say it's the same for all television productions, but this one in particular I could say the fact that it was in Toronto was very, very nice because Toronto's a great city to film in. Also the fact that the whole thing worked so well together, everything was great and everyone did their part, everyone knew exactly what they were doing — it was like a well-oiled machine. I'm not sure if all TV sets are the same but I'm assuming Netflix knows what they're doing at this point.
Which set were you on, was it the house set?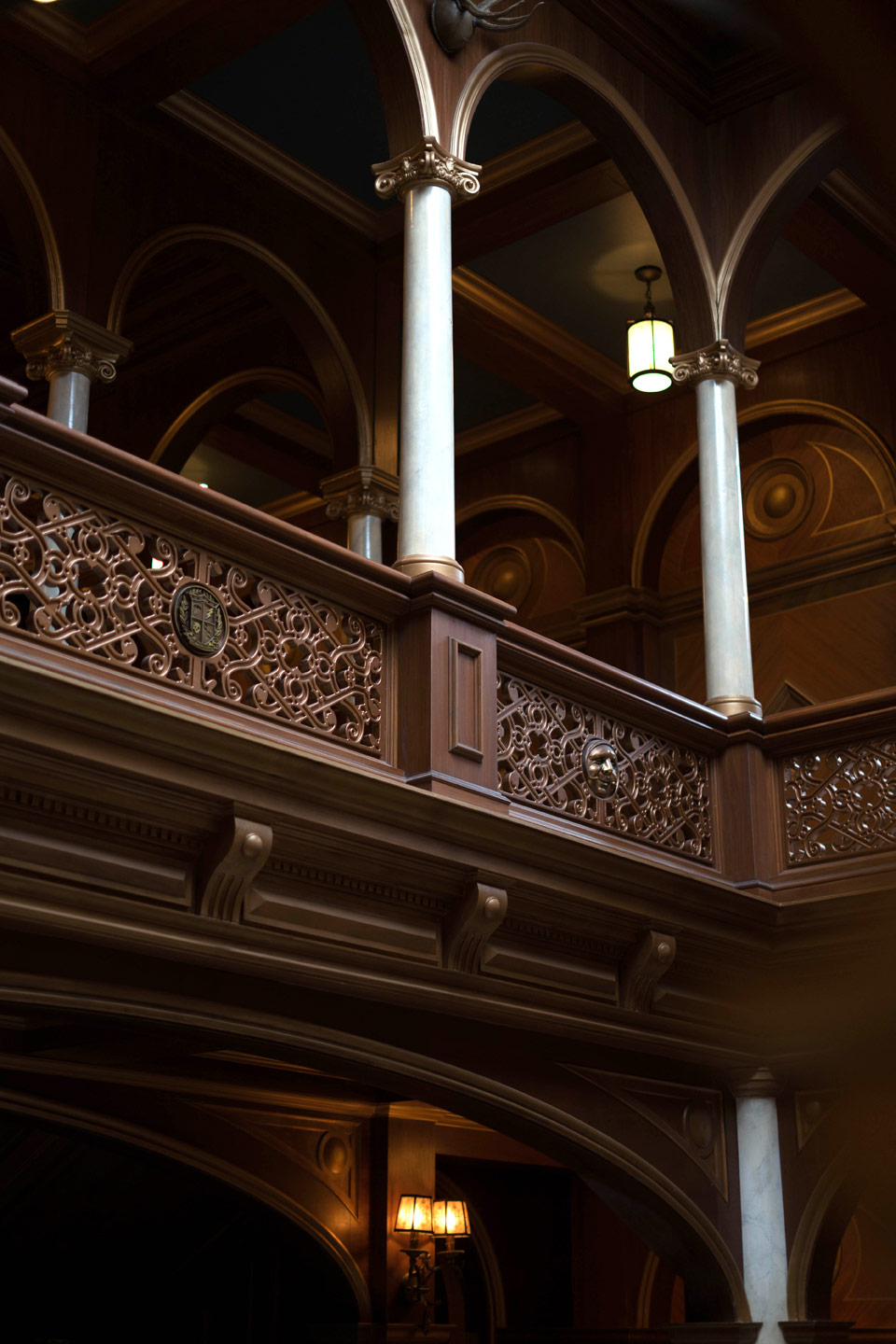 I was on the house set but the scene in particular was almost like a basement; like a dungeon where there's a hallway. And there was also a deli or a store, I was on that one.
Was the house built inside the studio?
Yeah, the mansion was built inside — all of it — and the school was also built inside the studio. You could see the entire interiors of it and all the different rooms that they had, they were all in there.
Did you travel to any other locations?
I did one day on that set and then the second day, it was also the same studio but it was just so big, so the second day we focused on costume design. I have a background in fashion, working as a fashion photographer. I got to see a lot of the costumes as well and they were doing a background piece on the costume designer himself so I got to shoot the behind-the-scenes of that as well.
Tell me what kind of photography you were asked to do.
The photography mostly focused on the behind-the-scenes stuff. Shooting not just the cast, but also the behind-the-camera talent, the stunt doubles and sound people, the director, the assistant director and the people holding the scripts. I was shooting pretty much everything that was taking place behind-the-scenes, not just the scene that was being shot. There was another photographer who was doing the actual stills, and I was doing the behind-the-scenes stuff.
Was there a lot of waiting on set?
I couldn't shoot when the camera was rolling obviously, because they wanted everyone quiet, they want no movement whatsoever, but the scene itself took a couple of hours and I would shoot back and forth, I would shoot in between and I would walk around and explore as well.
What kind of camera did you use?
I used a Sony A7 Mark II. It's a mirrorless camera.
Where can people see your photos?
Mainly on Instagram. The Umbrella Academy photos are on @netflixca and my handle for my fashion photography is @akrmyhz — that's my main outlet and I'm thinking of doing a website soon.
Anything else you want to tell our readers about your time on the set?
To be honest, I was just happy to be there and the whole thing was just so nice from the moment I got the direct message, everyone was so professional. The flight, the hotel I stayed in, everything was just so nice. Being on the set itself was actually surreal, just watching everyone do their thing, to how special everyone was. I really really enjoyed the fact that I got to see that.
All photos by Akram Hamdan.