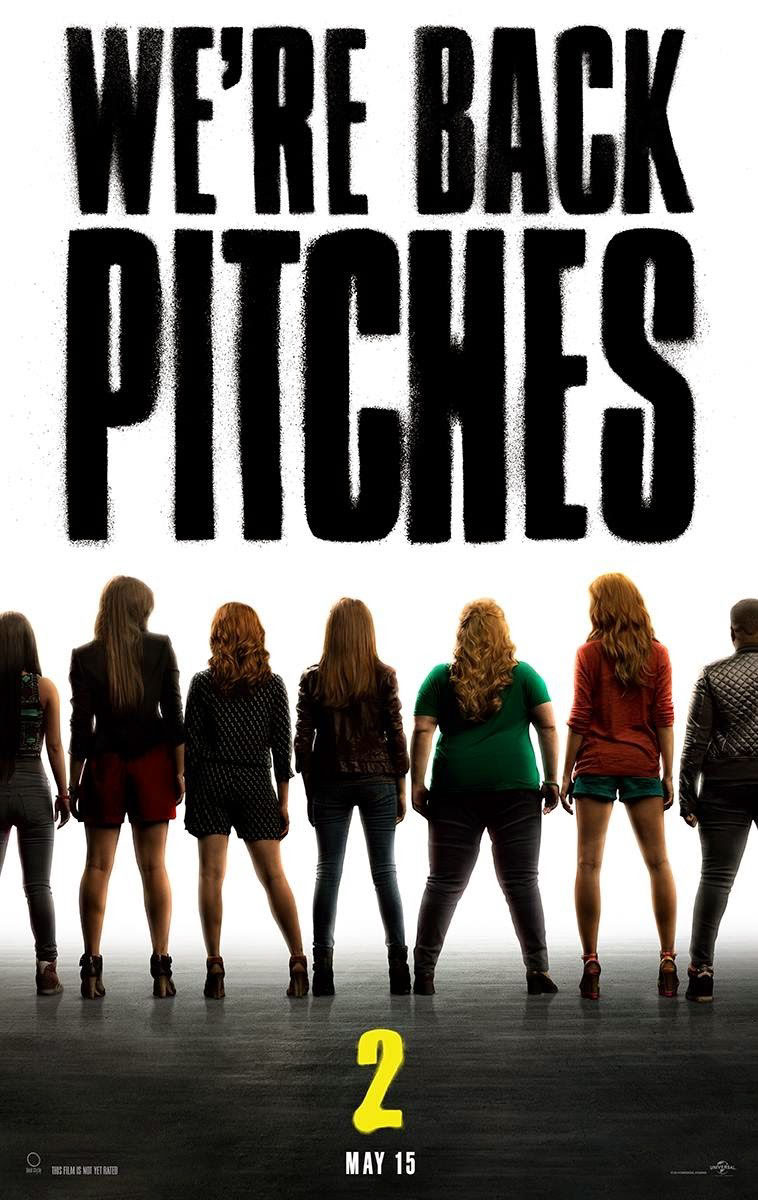 Everyone has been singing praises of the Barden Bellas. The a capella hit film Pitch Perfect 2, which won the weekend box office, sang its way to the top of Tribute's hot trailers of the week. Securing the second spot was the action-packed Mad Max: Fury Road. Avengers: Age of Ultron shot its way to the third position while the leading ladies of Hot Pursuit made their way to the fourth spot. Rounding out the top five was a newly released trailer for Maze Runner: The Scorch Trials.
1) Pitch Perfect 2
2) Mad Max: Fury Road
3) Hot Pursuit
4) Avengers: Age of Ultron
5) Maze Runner: The Scorch Trials
1) Pitch Perfect 2 trailer: The Barden Bellas are back and this time around, the film focuses on Beca (Anna Kendrick) and Fat Amy (Rebel Wilson) as they navigate through their senior year. When Fat Amy has an embarrassing wardrobe malfunction on live TV, the team is disgraced and banned from domestic competition. The only way for the team to redeem themselves is to win the World Championships, to be held in Copenhagen. They're joined by newbie Emily (Hailee Steinfeld), whose mother (Katey Sagal) once sang with the troupe, in order to win against German reigning champions Das Sound Machine.

2) Mad Max: Fury Road trailer: Max Rockatansky (Tom Hardy) is captured by a group loyal to the warlord Immortan Joe (Hugh Keays-Byrne), who tyrannizes his people, doling out water in small amounts to keep them desperate. Imperator Furiosa (Charlize Theron) helps several young women, who are forced to bear Joe's children, escape. Once Joe realizes what she's up to, he and his army set out after her, using Max as a blood supplier for Nux (Nicholas Hoult), one of his loyal supporters. During a battle, Max manages to escape and he teams up with Furiosa as they both desperately try to get away from Joe and save the women, one of whom is pregnant.

3) Hot Pursuit trailer: A by-the-book cop (Reese Witherspoon) and a drug boss widow (Sofia Vergara) try to evade crooked cops and vicious assassins as they go on the lam through Texas. The police officer sets off to protect the widow but ends up on the run herself when they realize they've both been set up. Their journey to clear their names takes them on quite an adventure.

4) Avengers: Age of Ultron trailer: The Avengers—Iron Man (Robert Downey Jr.), Captain America (Chris Evans), Thor (Chris Hemsworth), The Incredible Hulk (Mark Ruffalo), Black Widow (Scarlett Johansson) and Hawkeye (Jeremy Renner)—come together once again when the fate of the planet is hanging in the balance. Stark's artificial intelligence experiment goes terribly wrong and ultimately creates the villain Ultron (James Spader), who thinks he is protecting the Earth by destroying humanity. The other Avengers struggle with trust after Stark kept them in the dark about the experiment, but they realize they need to work together in order to protect the world. Meanwhile, Russian twins Black Witch (Elizabeth Olsen) and Quicksilver (Aaron Taylor-Johnson) are also working against the Avengers, believing Stark to be responsible for their parents' death.

5) Maze Runner: The Scorch Trials trailer: Thomas (Dylan O'Brien) and the rest of the survivors of the maze are brought to a facility where there are hundreds of other teens. They realize they weren't the only teens trapped in a maze. Thomas begins to suspect that he and his group never escaped, and that they're being lied to. This time, the teens arm themselves and really escape, but find themselves in a massive desert known as "The Scorch."