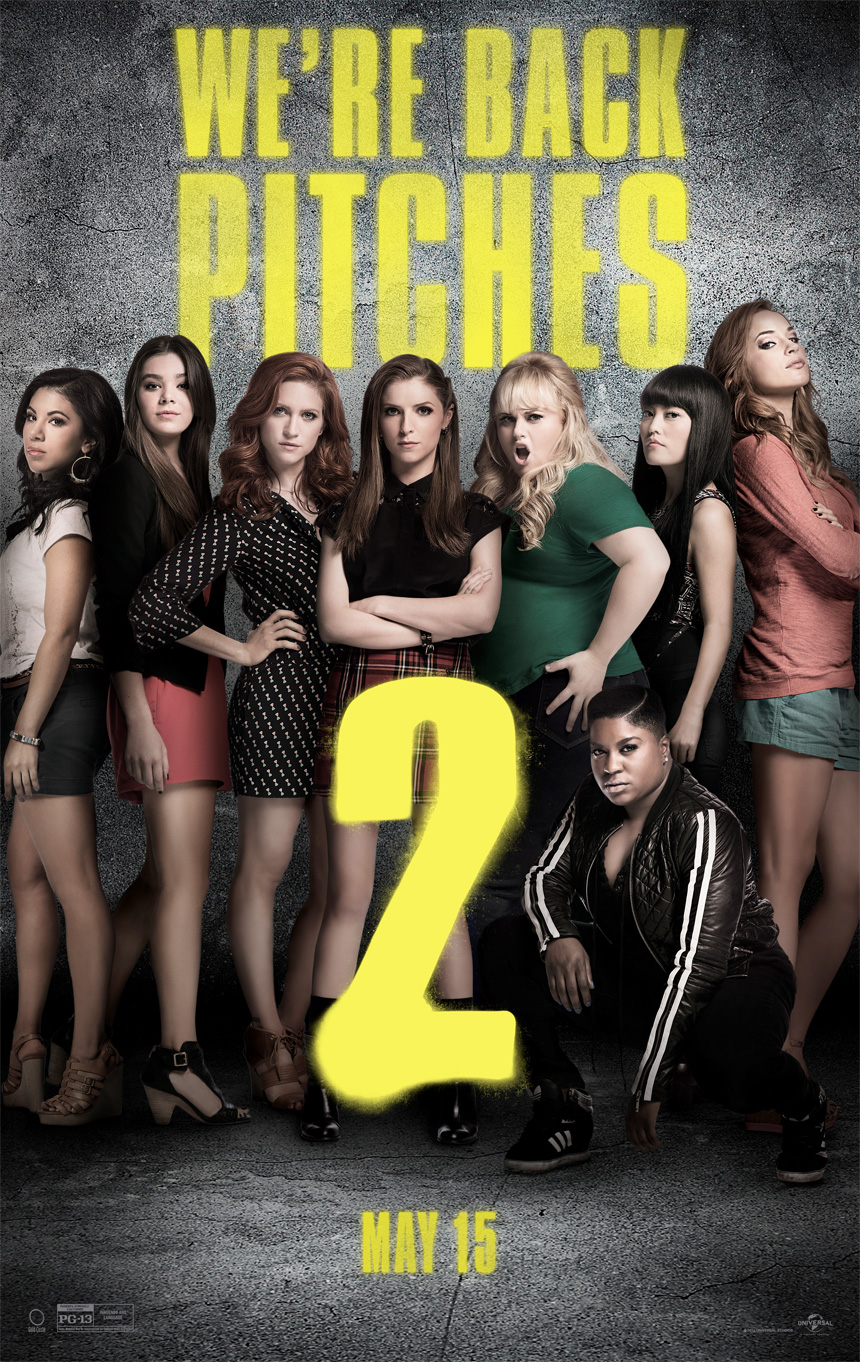 There are a lot of changes to the box office this weekend, and the singing Barden Bellas have done it! Pitch Perfect 2 debuts at the top. Opening the same weekend as the highly anticipated Mad Max: Fury Road, it seems more people were interested in the hilarious singing comedy after getting enough action from films like Furious 7 and Avengers: Age of Ultron in recent weeks.
Anna Kendrick, Rebel Wilson and Brittany Snow are back in the sequel, which is making waves at the box office. These leading ladies, along with director and actor Elizabeth Banks, stole the show, raking in $69.2 million in their debut weekend – more than the original film made during its entire run at the North American box office. Tribute readers loved the lighthearted comedy and gave it 3.5 stars. 
Debuting in the second spot this weekend was Tom Hardy, Charlize Theron and Nicholas Hoult in the action-packed Mad Max: Fury Road. The film made $45.4 million in its opening weekend. Readers think this is the best Mad Max film to date and gave it 4.1 stars. 
Bumped into third place this weekend was Avengers: Age of Ultron. Everyone's favourite superheroes have come together and the film has grossed an incredible amount of money worldwide. The film has now brought in another $38.9 this weekend in the North American market alone. Tribute readers are huge fans of the film and gave it 4.6 stars.
In fourth place was Hot Pursuit. Funny ladies Reese Witherspoon and Sofia Vergara are still drawing in audiences for their comedy, raking in another $5.7 million this weekend. Tribute readers enjoyed the womens' performances, saying they laughed throughout the entire film, giving it a great review with 4.4 stars.
Rounding out the top five this weekend was Furious 7. The film earned another $3.6 million at the box office this weekend as it continues to be a top earner at the box office. Readers can't get enough of the hugely successful film and gave it 4.8 stars. ~Erin Stewart