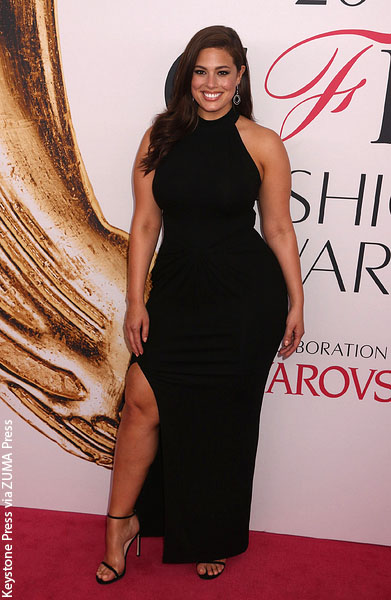 Ashley Graham has had enough.
The model and activist penned an essay for women's website The Lenny Letter titled "Shamed if I do, Shamed if I Don't." Ashley talks about the frustration of being both a model and an advocate for all body types.
"No matter how many empowerment conferences, TED talks, and blog posts are out there, women keep tearing one another down over physical appearance. Body shaming isn't just telling the big girl to cover up. It's trying to shame me for working out." she says. "What type of example are we setting for young girls and their self-esteem if grown adults are on Instagram calling other women "cowards" for losing weight, or "ugly" for being overweight?"
Ashley says that if she appears to have lost weight, she is deemed a traitor to the body positivity movement. If she appears to have gained weight, then she is deemed ugly and intrinsically less valuable to society.
"I am more than my measurements. I'm not Ashley Graham just because I'm curvy," she writes.
Ashley Graham made history as the first plus-sized model to be featured in the Sports Illustrated swimsuit issue earlier this year.
Do you think things are things getting better or worse for body acceptance? Tell us in the comments. ~ Yanis Khamsi