Point Break a good-looking remake – DVD review
By Tribute on March 29, 2016 | 2 Comments
Point Break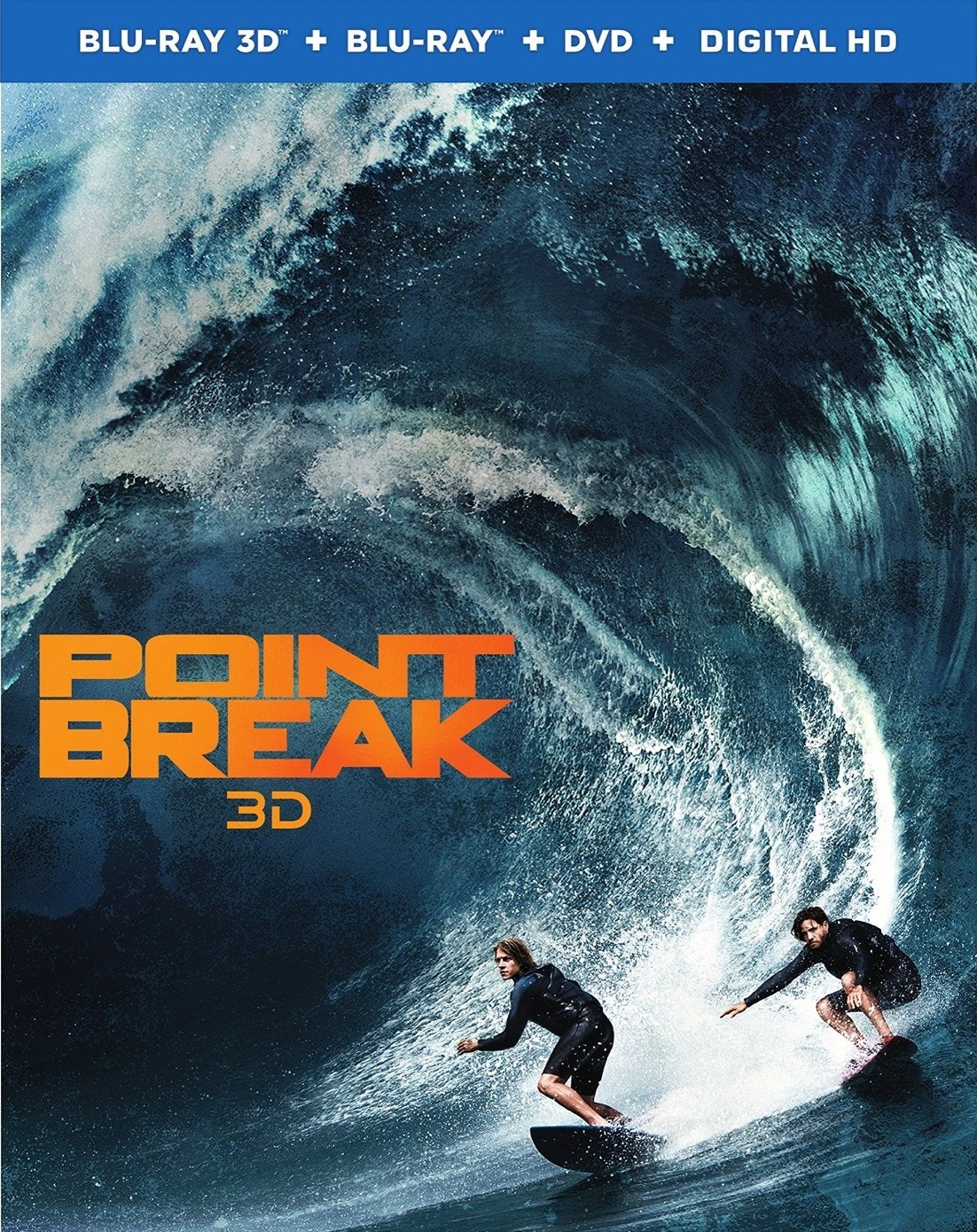 , the remake of the 1991 cinema gem of the same name, follows extreme sports polyathlete Johnny Utah who experiences a tragedy while motorbiking across a steep-ridged peak line called the Spine Trail. Seven years later, Utah's life has completely changed — he is now an FBI recruit.
During training, he attends a briefing on a highly unorthodox and sophisticated skyscraper heist — three criminals pilfered millions of uncut diamonds while riding motorbikes, escaped via parachutes, and then gifted the stolen diamonds to the poorest population in Mumbai. Soon after, a similar crime occurs in Mexico — millions of dollars are unloaded from a cargo plane, with the suspects (and the money) falling thousands of feet towards the earth.
Utah concludes that these crimes are connected to each other, and these criminals are trying to complete the Ozaki 8, a series of eight extreme ordeals created by eco-warrior Ono Ozaki in order to achieve Nirvana. Or be one with nature. Or is it give back to nature? It doesn't matter.
Utah then astutely deduces the next ordeal will be "Life of Water" off the Atlantic coast in France, where a giant, once-in-a-decade swell will take place. He is therefore sent to France alongside appropriately world-weary agent Angelo Pappas (Ray Winstone) to covertly gather information and report back to the bureau.
And, what do you know, within minutes, they find the ridiculously and inexplicably talented athletes they're looking for. Naturally, Johnny decides to go undercover and infiltrate this group of sports-and-nature-loving hipsters posing as hippies. But he finds himself caught up in the world of extreme sports, and the lines of right versus wrong, cop versus criminal become blurred. And, of course, there's a pretty girl who makes everything that much more complicated for the wannabe federal agent.
Let's start with the good news. With a beautiful cast, (including golden-locked Australian actor Luke Bracey as Johnny Utah, the always-sexy Edgar Ramirez as Robin Hood-esque leader Bodhi and Teresa Palmer as Bodhi's very pretty lackey Samsara), spectacular locales and impressive cinematography, Point Break is a gorgeous movie to look at.
The stunts are remarkable: wingsuit flying off cliffs, or snowboarding down a steep wall of snow in the dangerous peaks of the Swiss Alps — these are images I won't soon forget. And I'm sure they're even more memorable if viewed in 3D. The choreography of these sequences really does highlight the reach of the human body, as well as the incredible talent of stunt doubles like James Boole, Ian Walsh and Mike Basich. Almost makes me want to take up surfing or base jumping. Almost.
Unfortunately, with the millions of dollars and all that man power put towards stunt coordination and exotic locations, not much attention was given to having a believable story line. For instance, the Ozaki 8 ordeal concept was confusing. So they're giving back to the Earth by surfing a giant wave in France and then partying on a billionaire's yacht? Or blowing up a goldmine and killing some innocent people? And do we really think that those folks in India and Mexico were able to keep those diamonds and all that cash, especially since everything was captured on camera?
It's hard to take the all-too-serious, eco-conscious, life-or-death theme of the movie seriously when the characters are spouting age-old proverbs like "You choose your own path" and "A man who pushes his boundaries ultimately finds them." These aphorisms are rampant throughout the movie, creating two-dimensional beings. It's a real shame because Luke Bracey and Teresa Palmer certainly have star quality, and I'm a huge Edgar Ramirez fan (if you've seen Domino, you'll understand why) — they simply need better material to work with.
The movie is so focused on its visuals that establishing any sort of significant backstory feels like an afterthought. Any attempt at creating a brotherly bond between Utah and Bodhi (and one-note crew members Roach, Grommet and Chowder) feels forced and arbitrary.
Directed by Ericson Core, this action-packed remake utilizes lots of CGI and sweeping visuals to create a feast for the eyes, and widens the scope of the original flick to include a plethora of extreme sports.
Blu-ray/DVD Extras include deleted scenes, trailers and four featurettes, which take a behind-the-scenes look at the filming of the amazing stunts and the gifted athletes behind them all. ~Shelby Morton
---
---
---
---
Similar Articles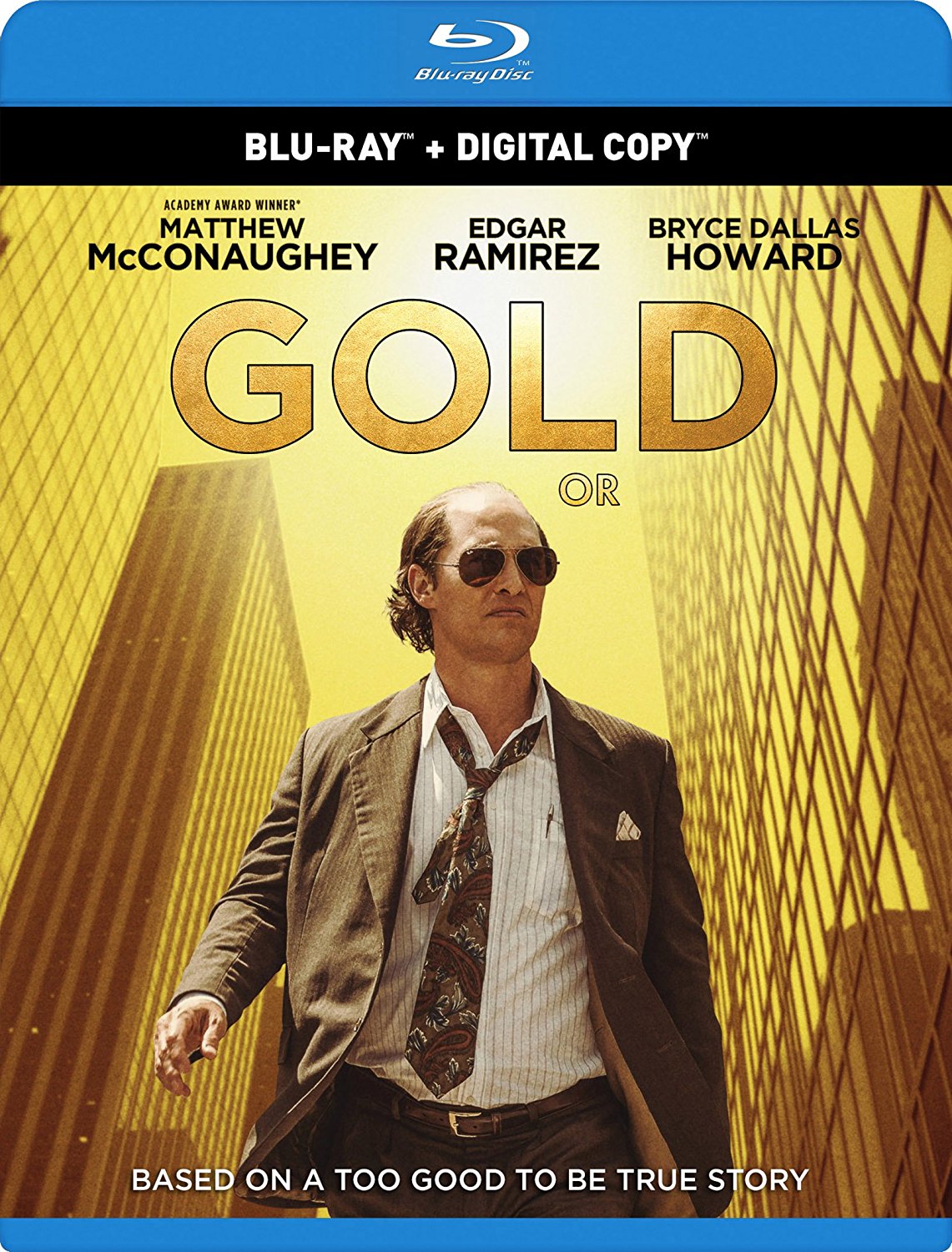 May 2, 2017 | Leave a Comment
Check out our review and follow former mining magnate Kenny Wells as he tries restore his father's company and strike it big in Gold, now available on Blu-ray.
---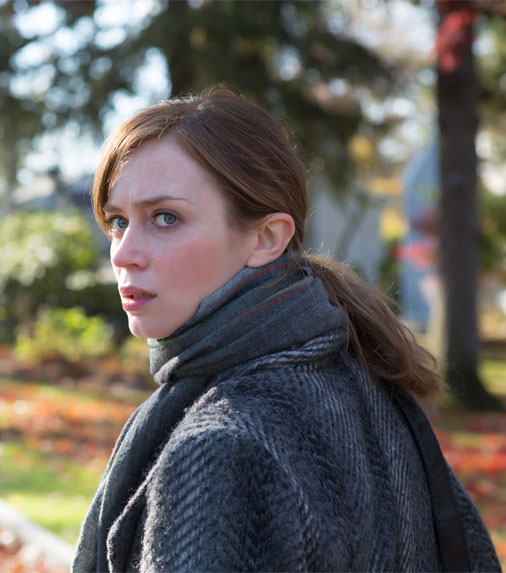 October 7, 2016 | 48 Comments
Check out our review of the highly anticipated thriller The Girl on the Train, based on the bestselling book, and make sure to comment for a chance to win a copy of the book!
---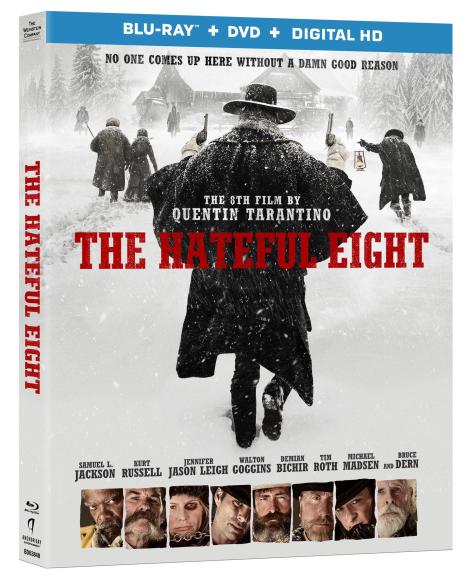 March 29, 2016 | Leave a Comment
Quentin Tarantino fans are faithful and passionate, and they'll surely be racing to grab their copy of his latest film, The Hateful Eight, out on DVD this week. Other films on the list of DVD releases include Will Smith's Concussion and the remake of Point Break.
---