Pokémon Detective Pikachu is a CGI delight – Blu-ray review
By Tribute on August 6, 2019 | 1 Comment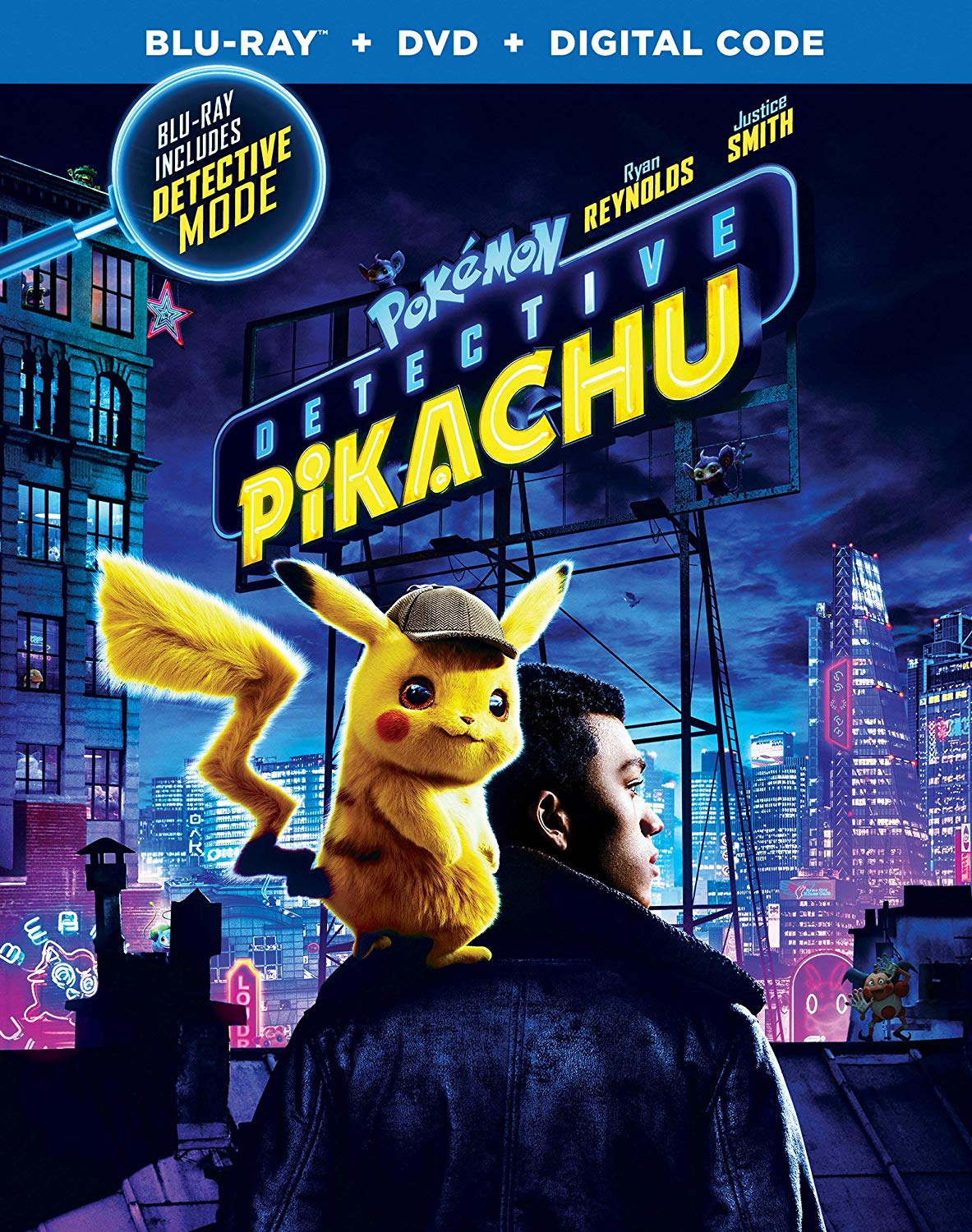 Pokémon Detective Pikachu is a refreshing live-adaptation that gets the CGI-animation just right.
The film takes place in the fictional Ryme City, where Pokémons and humans have learned to co-exist. When Detective Harry Goodman is identified as the victim of a fatal car accident, his son, 21-year-old Tim Goodman (Justice Smith), returns to Ryme City to collect his father's assets.
Tim, who used to be a Pokémon trainer, gave up the profession and now lives as an insurance salesman. When Tim shows up to his father's apartment, he meets Pikachu (voiced by Ryan Reynolds), a hilarious, coffee-loving Pokémon with amnesia.
When invaders arrive, the two flee the apartment and run into junior reporter Lucy Stevens (Kathryn Newton). Stevens' suspicion regarding the death of Harry leads them to come to the conclusion that he may still be alive.
As Tim and Pikachu begin to investigate, they find out Pikachu was Harry's detective partner and was with him at the time of the accident on an assignment. However, following the car crash, Pikachu suffered amnesia and has no recollection of the events that transpired.
When the two realize Harry's disappearance is just the tip of the iceberg, they plan to expose a conspiracy that involves scientific experiments and public deception. The unlikely pair join forces to uncover the truth, immersing themselves into the Pokémon world.
Based on the Pokémon franchise created by Satoshi Tajiri, the film is an adaptation of the video game Detective Pikachu (2016). As the first live-action Pokémon film, it's currently the 11th highest-grossing film of 2019 and the top grossing video game film adaptation of all time.
The live-animation CGI visual effects are as spectacular as they are refreshing, allowing us to experience our favorite childhood cartoon characters come to life in an accurate depiction. Watching characters like Pikachu, Psyduck and Mewtwo thrown into the real world is a treat — the filmmakers really got it right this time around.
The colors used in the film are visually appealing and help set the tone. The bright neon colors against the dark background create a futuristic, Japan-like city that really complements the history of the Pokémon franchise.
Ryan Reynolds is absolutely hilarious as Pikachu and was praised by critics for his performance — it exceeds expectations. He adds comic relief, and always has an unexpected witty comment for every scenario, becoming the Pikachu with an attitude you didn't know you needed.
At only 23, Justice Smith has contributed to several films since 2012, including Paper Towns (2015). However, Pokémon Detective Pikachu has been the most successful film for the talented young star so far. Prior to this film, Smith was already on Forbes' 30 Under 30 list, and following this movie's success, it will be exciting to see what's next for him.
This film is adorable, hilarious and very entertaining, regardless of whether you grew up playing the Pokémon video game or not. Although the ending was a little predictable, the father-son relationship is strong enough to pull at your heartstrings. ~Emily Chavez
Special Features
Detective Mode – Watch the movie with pop-up trivia, Easter eggs, fun facts, and behind-the-scenes footage.
Alternate Opening – A look at what could have been the beginning of the film — an intro to Tim's character from a different perspective.
My Pokémon Adventure – Justice Smith delves into the Pokémon world.
Creating the World of Pikachu Featurettes – Mini-featurettes to showcase the production of the film.
Mr. Mime's Audio Commentary – A second look at the hilarious scene with Mr. Mime, this time with audio commentary.
Ryan Reynolds – Outside the Actor's Studio – Ryan Reynolds discusses how he came to be Pikachu.
Music Video – "Carry On" by Rita Ora and Kygo.
---
---
---
---
Similar Articles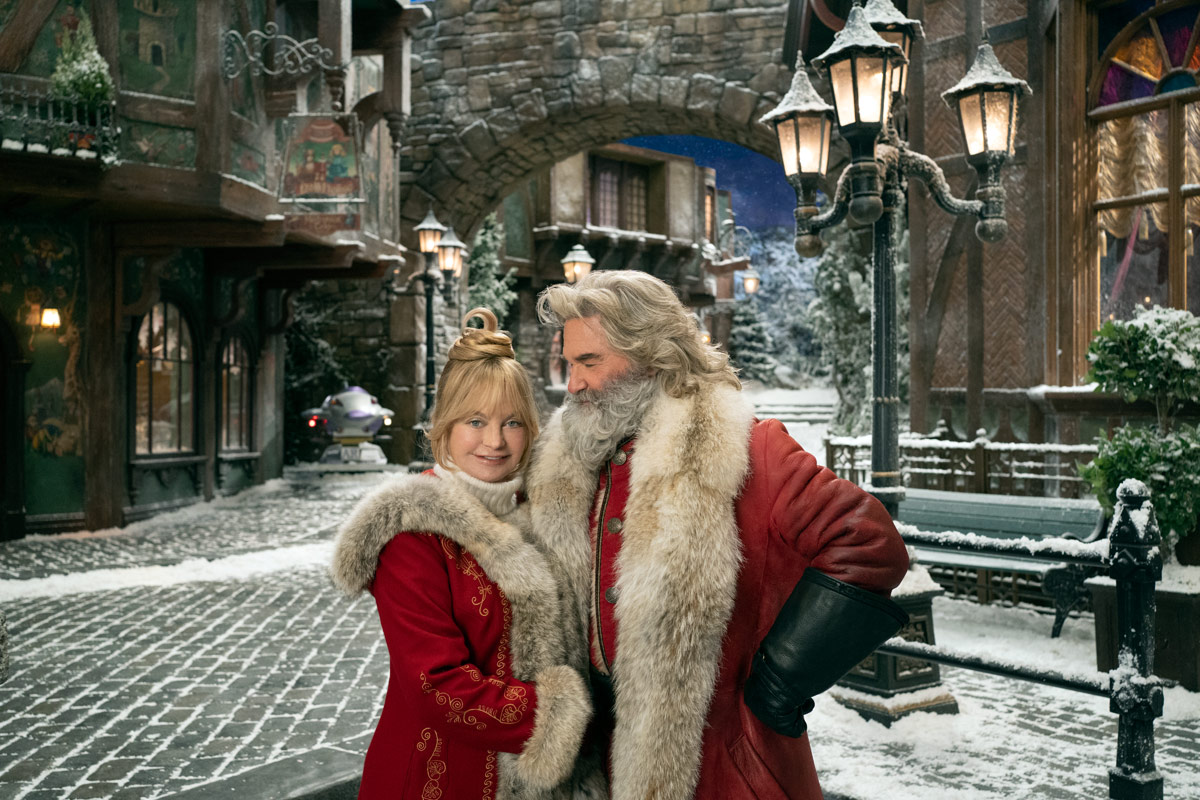 November 24, 2020 | 1 Comment
Check out the new DVDs, Blu-rays and streaming shows (Netflix, Amazon Prime Video, BritBox, Acorn TV, Sundance Now, Apple TV and Disney+) coming out this week.
---
---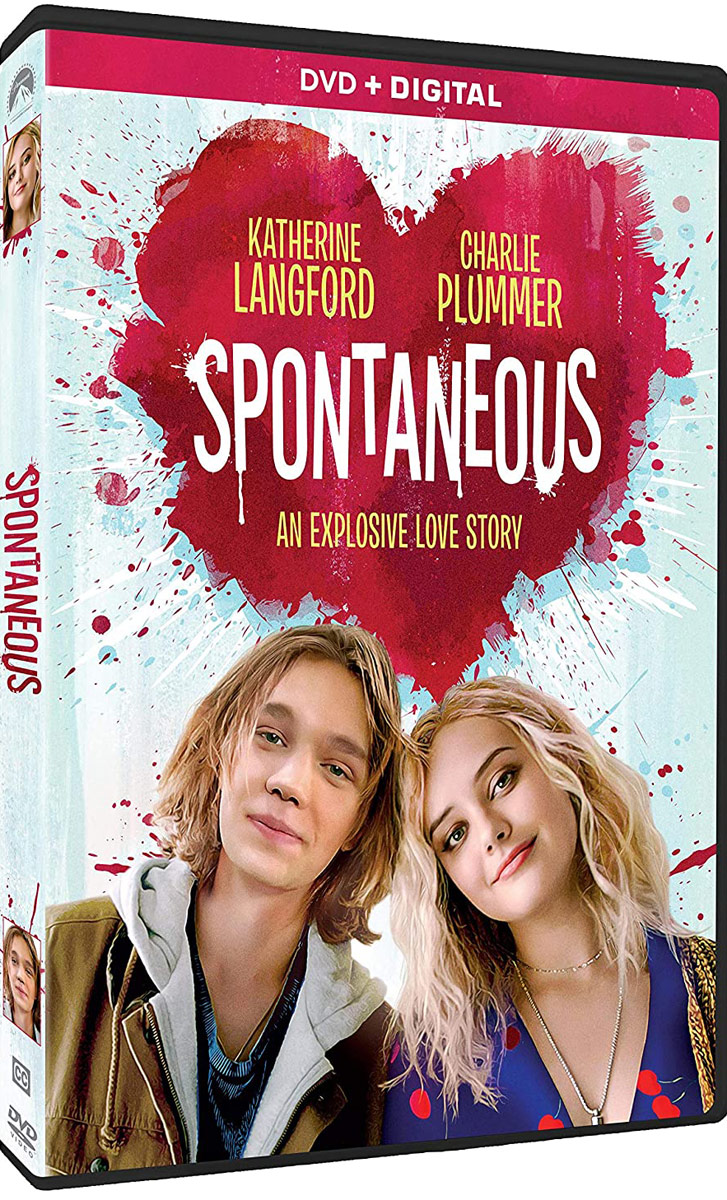 November 10, 2020 | Leave a Comment
Spontaneous, a seriocomedic film about high school students who begin exploding during senior year, releases on DVD today and is also available on Digital.
---