Pom Klementieff aka Mantis dishes on Avengers: Infinity War
By Alexandra Heilbron on April 27, 2018 | 1 Comment
Pom Klementieff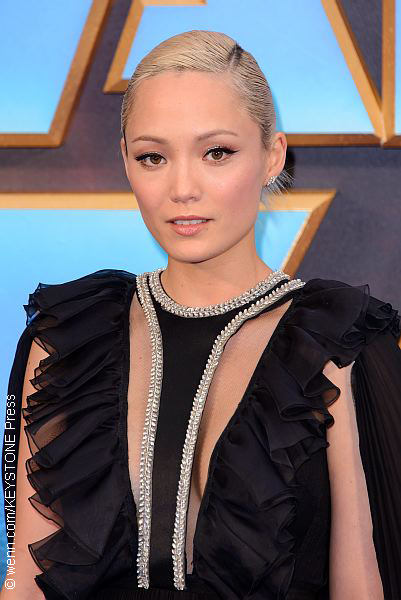 , who played Mantis in Guardians of the Galaxy Vol. 2, spoke to us via phone from Los Angeles about her role in Avengers: Infinity War, which opens today in theaters!
This is such a massive production to be part of — what differences were there between working on Guardians of the Galaxy to working on an Avengers movie with so many different actors?
It's a different atmosphere, it's always going to be different, depending on the directors. It was such a huge machine. It was great to work with them. With James Gunn [on Guardians] it was more like a family and it was more intimate in some way. But we still had a great time with the Russo brothers and it went extremely well and it was really fun to get to work with these incredible actors too.
What was the main difference between working with James Gunn on Guardians and the Russo brothers as directors on Avengers?
It was different with James Gunn because we were creating the character of Mantis when I worked with him and we had weeks of rehearsals for that movie so it was pretty comfortable, we knew exactly what we were shooting. With the Russo brothers, I mean, it was such an incredible cast, I don't even know how they were able to do that. Of course there was no time for rehearsals, we would do things on set and there was more improvisation but the result is amazing.
Your character Mantis is so adorable and unique. What do you like best about playing her?
Thank you! I like the fact that she's different from the other female characters. I like that, to show something different and diverse that we haven't seen before, to open the door to other unique female characters so that the females in these kind of movies are not just badass and strong and sexy, it's nice to have other versions of being a woman. It couldn't make me happier to see interesting characters such as Shuri in Black Panther. They're all so very different. Also Mantis gets to be funny and often in movies, the guys are funny and the girl is like, "Oh, stop being funny…" You know what I mean? So it's nice to also get to be the one who's just a little bit weird and who wants to have fun (laughs).
How do you feel Mantis has evolved since we saw her in Guardians of the Galaxy Vol. 2?
She hasn't evolved that much because Avengers: Infinity War happens not that long after Guardians 2. But now she's a Guardian and she kind of has a family with her and they have to protect each other so there's a feeling of being a part of a group.
You filmed this movie and the next Avengers movie back to back — how many months did that take in total?
I don't remember, maybe six months, maybe more? I don't remember exactly, I know that I was back and forth.
Were there any reshoots required or is the next one complete?
In these movies there are always reshoots. There's always something to make a little bit better, even if it's great, there are always things to shoot and stuff to add so I think we're going to have reshoots at some point.
I've heard that some of the actors are pranksters — who were the funniest ones to work with?
Chris Pratt is pretty hilarious all the time, he's always in a good mood. But they're pretty cool, all of them, they're all amazing to work with.
You started out in France, what's the difference between working on a French film and a Hollywood film?
What's the difference? On French movies, there's red wine on the table at lunch (laughs). It's true! There is no red wine on the table on American movies. Other than that, also there is bread and you know, bread is the enemy in the U.S. (laughs). What else, it depends on the movie. Some independent movies in the U.S. remind me of the movies I shot in France, too.
Were you familiar with the Avengers movies before you did this one?
Of course! Of course, I'm a huge fan, I saw them all. As soon as the movie comes out, I see it in theaters, it's really important to see it on the big screen and not just on a laptop or computer. I remember watching the first Iron Man movie back in Paris, in English with French subtitles. I loved it.
Did you have a favorite Avenger?
No, I don't have a favorite but I was really excited as soon as the Black Widow was onscreen. She was so cool and she could fight and she was with the guys and she was strong. I loved her.
What distinguishes Avengers: Infinity War from the films that came before?
So many characters and it gets to be very dramatic and also some really funny moments. I think the movie's incredible. And the ending is pretty incredible too.
What's next for you, are you doing more American movies, or do you have any French movies planned or do you want to do a combination?
I would love to do a combination. I live in L.A. and things are happening for me a little bit more here right now, but I would love to be able to do both and I would love to go from big tent-pole movies to independent movies to TV shows, do a lot of different things like that.
Avengers: Infinity War opens today in theaters. Click here for showtimes and tickets. ~Alexandra Heilbron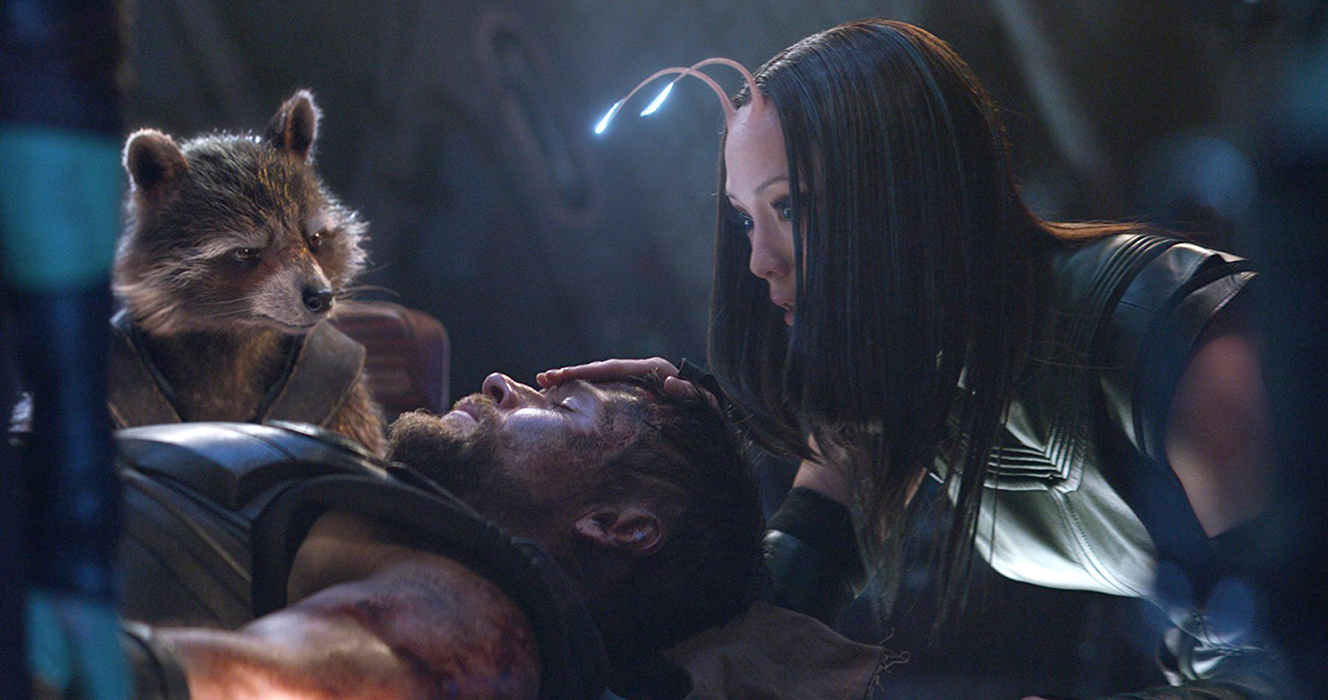 ---
---
---
---
Similar Articles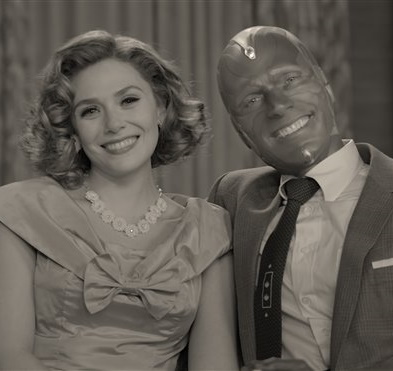 January 15, 2021 | 1 Comment
Marvel's new Disney+ series, WandaVision, starring Elizabeth Olsen and Paul Bettany is bold, refreshing and intriguing. Here's our spoiler-free review.
---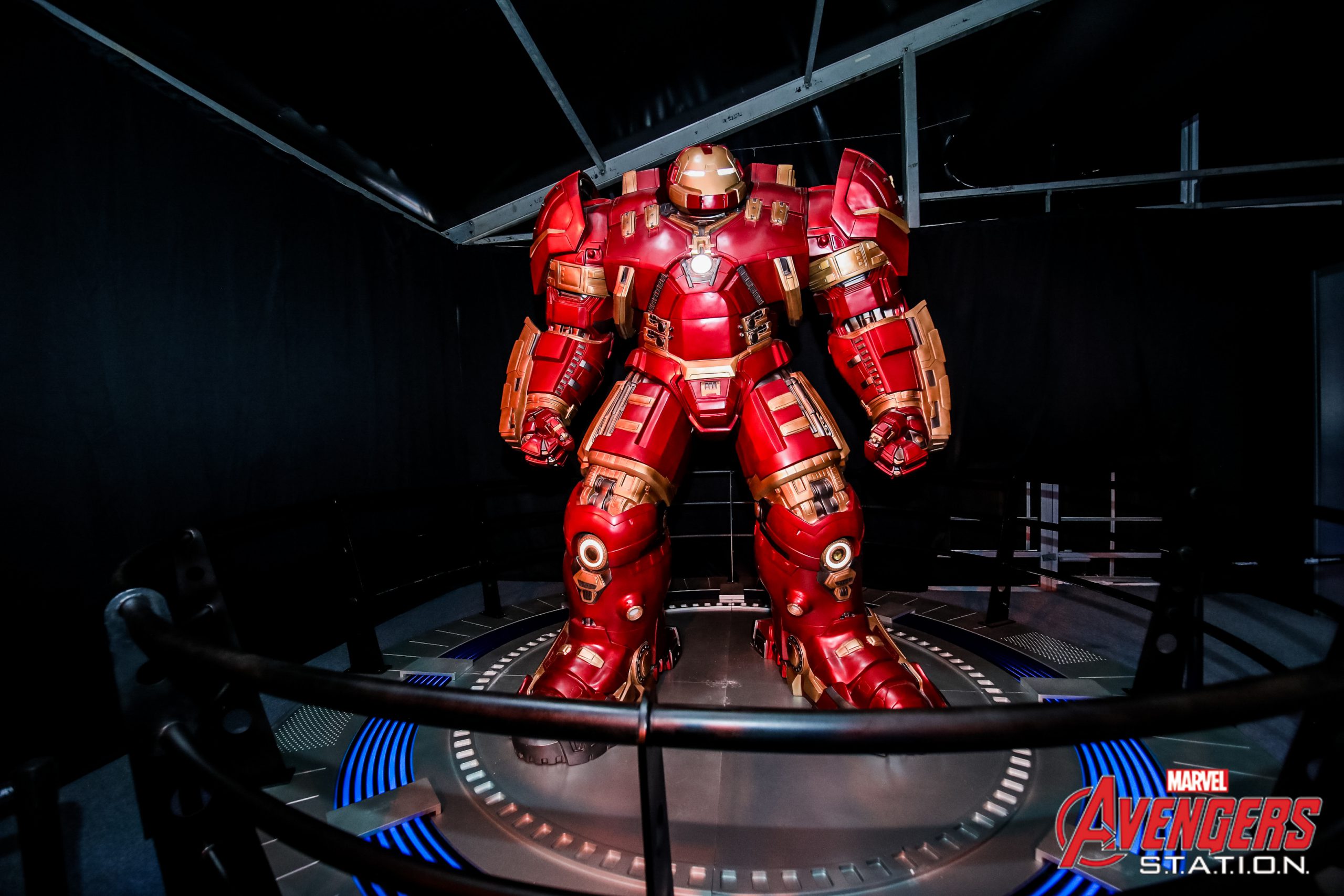 November 16, 2020 | 1 Comment
Marvel's Avengers S.T.A.T.I.O.N. is an international exhibit that has toured around the world. It's coming November 20 to Toronto's Yorkdale Shopping Centre.
---
---