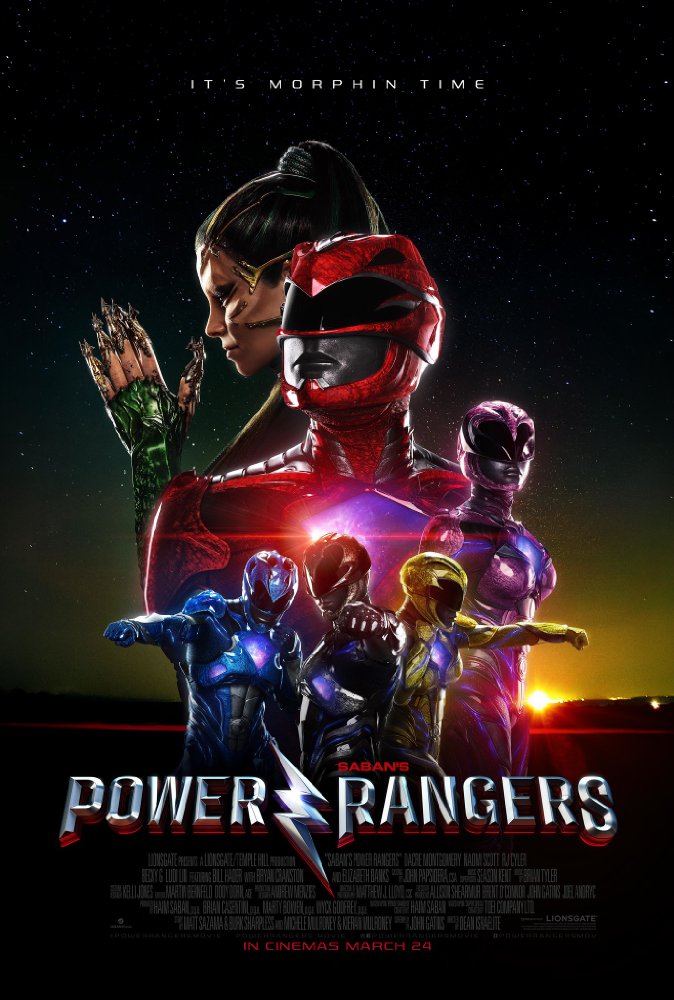 In recent weeks, Malaysia has been at the center of controversy in the film industry. The conservative country came under fire when its censorship board took a hard stance against Disney's Beauty and the Beast and its representation of LeFou as gay.
But now, Malaysia appears to have softened its approach. It has given Power Rangers — the first big-budget superhero movie to profile an LGBTQ protagonist — the green light.
As The Hollywood Reporter shares, Malaysia will release Power Rangers on Thursday (March 23) as the filmmakers intended, with no cuts. Local theater chains report that tickets for the film can now be purchased.
Doubt over whether the Southeast Asian country would screen Power Rangers began to brew amidst the Beauty and the Beast imbroglio. The reason people were skeptical about Power Rangers' presence in Malaysian theaters was anchored in the Yellow Ranger, one of the film's titular characters.
Portrayed by Becky G., the Yellow Ranger (otherwise known as Trini), comes to terms with her sexual orientation in the film. As The Hollywood Reporter notes, "one character [assumes] she's having 'boyfriend problems,' and soon [realizes] that perhaps she's actually having 'girlfriend problems.'"
THR's story on the subject adds, "It's a small moment, but one the film's director, Dean Israelite, has called 'pivotal' for the entire film."
As per Malaysia's rules, gay characters are only permitted on-screen if they exhibit repentance or are portrayed negatively.
It's unclear at this point why Lionsgate's Power Rangers was approved by Malaysia's censorship board when Beauty and the Beast was not.
However, despite the drama surrounding Beauty and the Beast, Malaysia's Film Appeals Committee overturned the censorship board's ruling and have now deemed the film fit to release. Bill Condon's movie, which stars Emma Watson and Dan Stevens, will hit screens on March 30, with no cuts.
Power Rangers — starring Becky G., Dacre Montgomery, Naomi Scott, RJ Cyler, Ludi Lin, Bill Hader, Bryan Cranston and Elizabeth Banks — opens in North America this Friday (March 24).
Why do you think Malaysia's censorship board came down hard on Beauty and the Beast but gave Power Rangers a pass? Does the Yellow Ranger's sexual orientation have any impact on your interest in the film? ~Matthew Pariselli