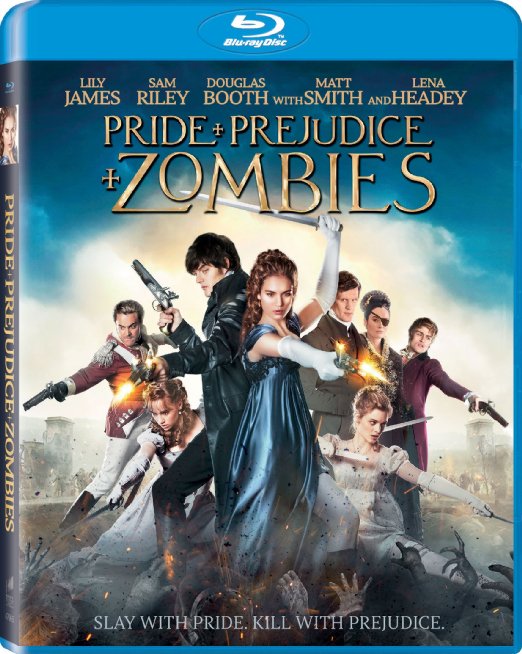 As a massive fan of Jane Austen's novel and both the TV and movie adaptations, I knew going into Pride and Prejudice and Zombies that I would have some pretty steadfast prejudice of my own. It's nearly impossible not draw comparisons. How could it possibly live up to the standard that the likes of Colin Firth and Keira Knightley have set?
Based on the bestselling parody novel and directed by Burr Steers, Pride and Prejudice and Zombies follows exactly what the title implies, it's Pride and Prejudice — during a zombie outbreak. The protagonist, Elizabeth Bennet, the second eldest Bennet daughter, is willful, intelligent, stubborn and trained in traditional Chinese martial arts. She meets Mr. Darcy, a stoic and wealthy heir, who's also a skillfully trained zombie hunter. Along with Elizabeth's sisters and Darcy's friend Mr. Bingley, the two fight a fresh outbreak of zombies hitting London, all while fighting their underlying attraction to each other.
What makes the story of Pride and Prejudice so special is Elizabeth and Darcy's innate and powerful chemistry. Despite never really touching, as well as their constant negativity towards each other, every interaction between them is laced with sexual tension (or as much as is allowed in 19th century England). In this adaptation, the two leads, played by Lily James and Sam Riley, just don't have that chemistry.
Admittedly, there was a minor spark in a cute scene where the two come to blows while discussing Darcy's "offenses," but that's extinguished quickly by the lack of charisma displayed by either character. Lily and Sam are both talented actors who get bogged down by a film trying really hard to stay true to two very different source materials, but not knowing which one to stick with.
There are definitely moments where change turns out to be a good thing, though. The fight scenes are excellent. Watching the Bennet sisters kick zombie butt while dressed to the nines for a ball is a pretty interesting juxtaposition, adding an entirely fresh and modern element to the story.
Now let's talk about a couple of the more creative liberties. For example, Darcy's nemesis Wickham (Jack Huston) is not just a broke, corrupt foot soldier, he's now a zombie overlord looking to take over England. This is a great twist. This onscreen Wickham is smarmy and smug from the very start.
But best of all was Matt Smith. He plays the Bennets' cousin, Mr. Collins. Every scene with him improves the movie ten-fold, and he boasts some of the film's best lines. He takes the original stuffy, self-righteous character and adds levity and humor and utterly bold ridiculousness to him. He's certainly not the Mr. Collins of Pride and Prejudice, and the movie is better for it.
Special Extras: Deleted Scenes, Creating the Unmentionables, From Austen To Zombies: Adapting a Classic, and a Blooper Reel! 
If you've seen Pride and Prejudice and Zombies and would like to write a short review, we would love to hear your comments! Click here to review the film.
 ~Shelby Morton