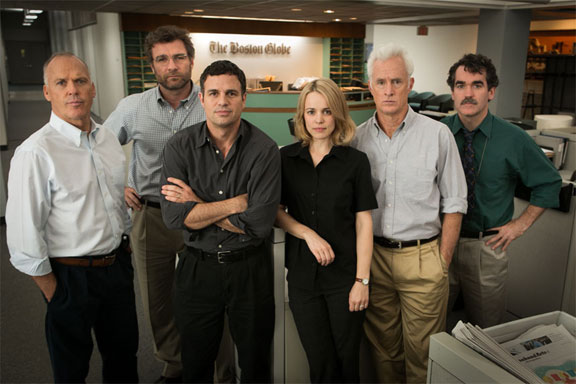 The Oscar for this year's Best Picture may have been bestowed upon Spotlight during Sunday's ceremony, but Father Robert Sirico isn't rejoicing.
The priest, who writes for the New York Times and has created controversy over his political and cultural commentary in the past, called the Academy's decision to honor Spotlight with the evening's most coveted prize, "a contradiction."
He pointed to the Academy's history for evidence.
When speaking of Spotlight, Father Robert said, "It covers a scandal that took place in the very year that the Academy Awards awarded…Roman Polanski, who is a child molester."
Roman was charged and convicted with drugging and raping 13-year-old Samantha Geimer (then Samantha Gailey) in 1977 at Jack Nicholson's Mulholland Drive home.
The director was exiled from America in 1978 but continued filmmaking abroad, eventually winning the Best Director Oscar in 2003 for his 2002 film The Pianist.
When Roman's name was read aloud during the show, the crowd broke out in uproarious applause and gave the absent director a standing ovation.
The Boston Globe's "Spotlight" team ran its story, which exposed cases of child molestation perpetrated by Boston priests within the Catholic Church, in 2002.
Father Robert said the church "has done many things to repent," but wonders when Hollywood will atone.
Aside from its Best Picture victory, Spotlight also won Best Original Screenplay and was nominated in four other categories. ~Matthew Pariselli