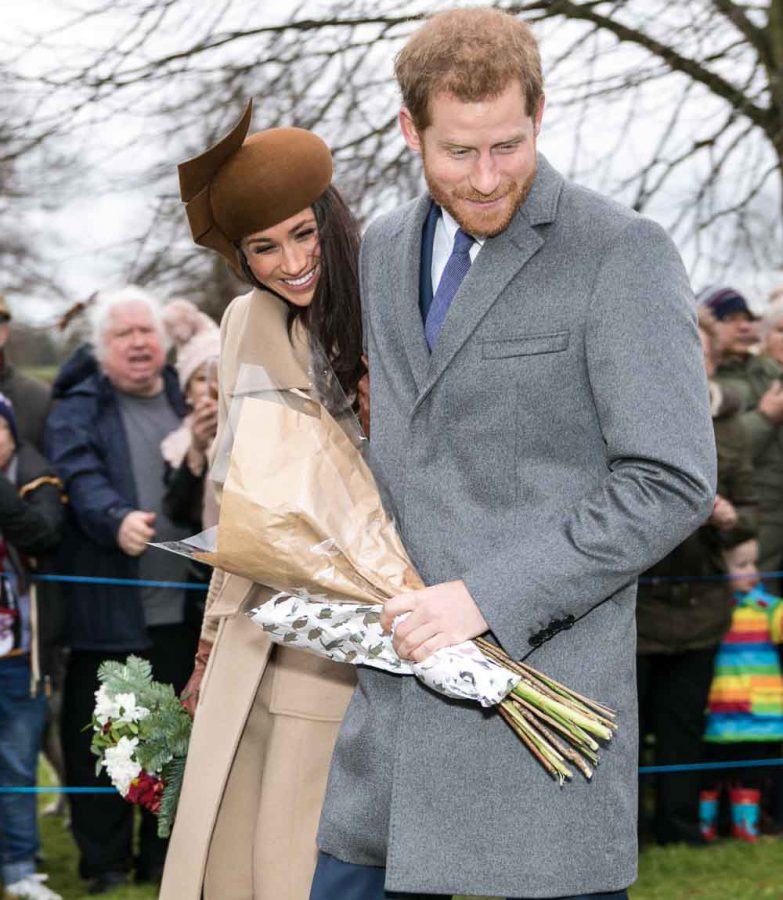 Prince Harry and Meghan Markle have announced the bridal party for their upcoming nuptials.
There are 10 bridesmaids and pageboys, all under the age of 10, ensuring that they will certainly be the most adorable bridal party to date.
The wedding is right around the corner and the whole world will be watching as Meghan and Harry say "I do" this Saturday (May 19).
It was announced this morning that the bridal party includes the couple's godchildren, the royal siblings and the children of a close mutual friend.
Prince George, four, and Princess Charlotte, three, will have their second go-around in a royal wedding since their aunt Pippa Middleton's wedding last May. Harry's goddaughter Florence van Cutsem, three, and Zalie Warren, two, are bridesmaids.
Meghan's goddaughters, Rylan Litt, seven, and Remi Litt, six, will join the royal siblings. Prince Harry's godson Jasper Dyer, six, who is the son of Harry's longtime mentor, Mark Dyer, is set to be featured in the lineup as well.
Finally, the children of etalk's Ben Mulroney and his wife Jessica, who is Meghan's good friend, will be part the big day. Ivy Mulroney, four, and her older twin brothers Brian and John, seven, are scheduled to take part as well.
Unfortunately, Meghan's father will be missing the wedding due to heart surgery.
According to British newspaper The Telegraph, the wedding schedule is very specific and detailed from beginning to end. Prince Harry and his older brother (and best man), Prince William, will arrive on foot at St. Georges Chapel at approximately 11:45 a.m. Meghan and her mother, Doria, are expected at just before noon. Following the service, the newlyweds will be driven by carriage through Windsor to St. George's Hall for a luncheon with Queen Elizabeth. In the evening, they'll attend a reception at Frogmore House, hosted by Harry's father Charles, The Prince of Wales.
The royal wedding starts this Saturday at 12 noon U.K. time (7 a.m. EST and 4 a.m. PST). Grab your sharpest pyjamas and a top hat as the world watches this magical moment in time, the latest Royal Wedding. ~Gabrielle Austin