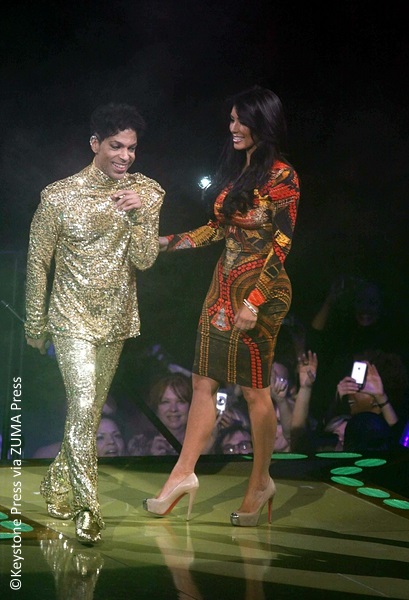 Now this is gold. As tributes pour in for Prince, 57, who passed away yesterday, one 2011 video resurfaced that reminds us just how funny the pop star was.
At a concert in Madison Square Garden in 2011, Prince was singing to the crowd and was looking to find someone from the audience to dance with him.
As fate would have it, he unfortunately picked reality TV star Kim Kardashian. Kim got on stage and well, froze. Prince encouraged her to dance and she awkwardly stood there like a dead lump.
He finally just told her: "Get off the stage." Later, Kim tweeted: "OMG Prince just pulled me up on stage!!! I'm shaking!!!! This was followed by: "I was so nervous, I froze when Prince touched me!" she tweeted.
Just another reminder why we love the Purple Rain star, who was hilarious in addition to being a legendary entertainer. Check out the video below as we watch this on repeat.