Prince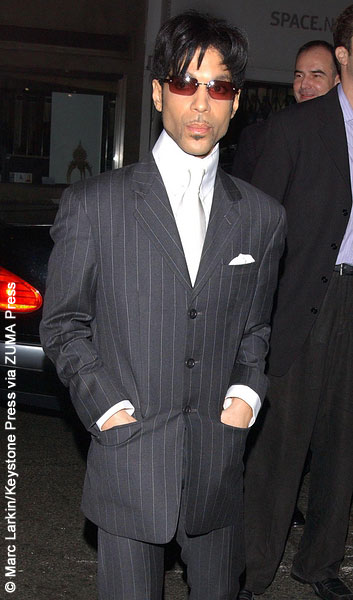 may have suddenly passed away last week, but the legendary singer's music is very much still alive and well.
Two of the iconic performer's albums top the Billboard 200 albums chart. His greatest hits compilation, The Very Best of Prince, is the No. 1 album on the May 7-dated chart, while Purple Rain snagged the No. 2 spot. The Purple Rain soundtrack spent 24 weeks at No. 1 between 1984 and 1985.
The Very Best of Prince is the charismatic musician's fifth No. 1 album on the chart, and his first since 2006's 3121.
Another of Prince's albums also made the top 10 cut on the chart. The Hits/The B-Sides, which was originally released in 1993, took the No. 6 spot.
Not since Nelly's Suit and Sweat albums of 2004 has a single performer occupied the Nos. 1 and 2 slots on the Billboard 200 albums chart.
The chart ranks the most popular albums each week in the U.S.
Taking a glance at album sales at large, Prince's rich catalog sold 256,000 copies last week, a boost from his 5,000 sales the week prior.
According to information released by Nielsen Music, there were 2.3 million Prince song sales in the three days after his death. Sales were led by "Purple Rain" and "When Doves Cry."
The Purple One died at age 57 on April 21. He was found at his Paisley Park estate near Minneapolis.
Since his passing, musicians such as Usher, Jennifer Hudson, Bruce Springsteen, Ellie Goulding and Elton John have paid tribute to the singer with special performances.
An autopsy has been completed to uncover the cause of death, but it could take up to four weeks before results are revealed.
It's been reported that his body had no signs of violence and and there was nothing to indicate suicide.
~Matthew Pariselli