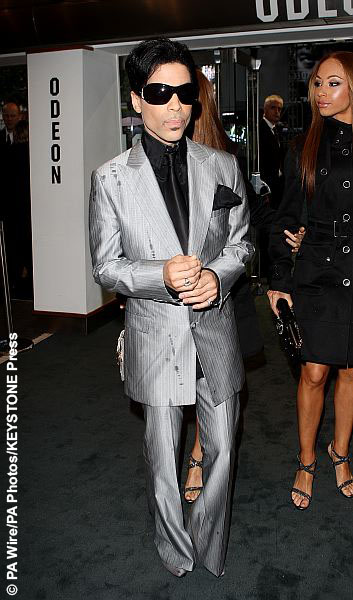 Investigators are considering Prince's cause of death as a possible overdose, a law enforcement official told the Associated Press yesterday.
This comes after federal law enforcement told NBC News on Wednesday that the legendary singer was found with prescription painkillers on his person and in his home when he died on April 21.
TMZ was first to report on Prince's alleged issues with prescription medication when they released information on an emergency landing his private plane made in Illinois on April 15. The website alleged that the performer suffered an overdose of the painkiller Percocet.
The law enforcement official did not confirm an overdose, however, did confirm the landing, and that the late musician was found unconscious and subsequently administered Narcan, an emergency drug used to reverse the effects of a drug overdose.
The official also revealed that investigators are now looking into whether a doctor was prescribing medication to the hitmaker prior to his death, and what other kind of drugs he possessed at the time.
Prince was found dead inside an elevator at his Paisley Park studio in Chanhassen, Minnesota on the morning of April 21. An autopsy was completed on the 57-year-old superstar the following day, however, the results are still pending.
During an April 22 press conference, Sheriff Jim Olsen said authorities do not suspect suicide nor did they find any signs of trauma on the "Purple Rain" singer's body. He also noted that medical personnel did not administer Narcan when paramedics attempted to revive the late icon.
"We're continuing to investigate the circumstances of Prince's death," Jason Kamerud, the chief deputy of the Carver County Sheriff's Office, told Us Weekly yesterday. "The [medical examiner] will provide toxicology results with her findings."
Prince's remains have been cremated and his family held a private vigil for him on April 23.
~Shelby Morton