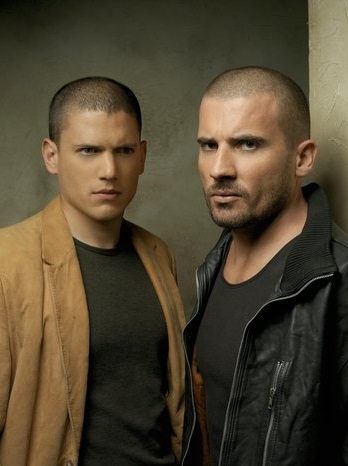 It's official. The popular FOX series Prison Break will be returning as a sequel event series.  The show's original stars Wentworth Miller and Dominic Purcell are set to reprise their roles.
The event series, like 24: Live Another Day, will be running 10 episodes. "I would describe it as a bit of a sequel. It picks up the characters several years after we left them in the last season of the show," said co-chairman and CEO Dana Walden.
"The brothers will be back. Some of the iconic characters from that show will be back. I don't think [executive producer producer] Paul [Scheuring] knows exactly where he's going over the 10-episode arc, but it definitely will address some questions that were set up at the end of the series for a new audience."
There is no official word as to how Wentworth's character Michael will be returning since he died in the straight-to-video film Prison Break: The Final Break.
Prison Break's mini series will air sometime in 2016.  Dominic Purcell and Wentworth Miller are also signed on to star in Legends of Tomorrow, CW's television superhero series set to premiere this fall.  -Maria-Josee Martinez