Rami Malek electrifying in Bohemian Rhapsody – Blu-ray review
By Marriska Fernandes on February 12, 2019 | 1 Comment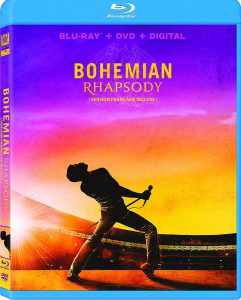 Why the name Queen? "As in Her Royal Highness, and because it's outrageous, and I can't think of anyone more outrageous than me!" ~Freddie Mercury
Freddie Mercury was a hero, a legend, a trendsetter in his own right, and forever lives on in our imagination. So when a young actor assumes the identity of said legend, it's difficult to imagine how he'll tackle such a role. But Rami Malek deserves every bit of praise for Bohemian Rhapsody, in addition to his well-deserved Oscar nomination and Golden Globe win for Best Actor.
The biopic is set in London in 1970, when Freddie, born Farrokh Bulsara in Zanzibar, leaves his Parsi family at home at night to enjoy the music that takes him one step closer to his dream. He approaches a local band named Smile and when he finds out they don't have a lead singer, he immediately belts out a number that impresses the band, who instantly hire him. The band members include Brian May (Gwilym Lee), drummer Roger Taylor (Ben Hardy) and John Deacon (Joseph Mazzello).
From his very first performance in front of a crowd, Freddie is on fire. He oozes confidence, charm and has a magnetic presence. He soon becomes the band's leader and renames them Queen. While the film slowly takes us through the band's success over the years, we see Freddie's personal life behind the curtains.
He falls for Mary Austin (Lucy Boynton), whom he genuinely cares for, calling her the love of his life. She becomes an important person in his life — someone he relies on, and those scenes are quite crucial in diving deep into the man behind the rock star persona. He proposes marriage, but she realizes something's not right between them and tells him, "You're gay, Freddie." He responds, "I think I'm bisexual." It takes them a while to have this conversation, indicating Freddie's internal struggle of coming to terms with who he is. Nonetheless, Mary remains an important person throughout his life.
As years go by, we see how the band comes together (while going through ups and downs) with hit numbers including, "Another One Bites the Dust," "We Will Rock You" and the titular song "Bohemian Rhapsody."
A particularly noteworthy scene is when the band wants the first single released from their new album to be the six-minute "Bohemian Rhapsody," but EMI executive Ray Foster (Mike Myers) tells them it won't get played on radio. With supreme confidence, the band walks out on him. He tells them, "Mark these words. No one will play Queen."
Queen starts breaking records and their songs climb the charts. They go on to tour in the United States as well as the rest of the world. Eventually, the press conferences start to focus on Freddie, his sexuality and his lifestyle. Later in early 1980, we see the band start to fall apart. The married band members don't enjoy Freddie's partying lifestyle and he decides to go solo.
As his fame grows, so do his internal conflicts with his sexual identity, his loneliness and his struggle with drugs. He also fails to recognize the real villain in his life, his manager Paul Prenter who manipulates him as his lover, and when fired, outs him in a television interview. Paul even fails to tell Freddie about the opportunity to reconnect with Queen for the Live Aid concert.
Nontheless, in 1985, Queen reunites for the Live Aid concert. During rehearsals, Freddie reveals to his band he has AIDS. They're his family, and watching this heartbreaking reveal was one of the most touching moments in the film for me. The way Malek opens up, shedding layers of the man behind the leather jackets, in that emotionally touching moment, he is just human: a man sharing his burden with his brothers.
The Live Aid performance is a crystal clear reminder that Freddie Mercury was and will always be a legendary rock star. He had the crowd chanting the lyrics to their music, and watching everyone take that in, was a revelation of the spell he cast on his fans. Malek leaves a lasting impression in these last few minutes of Queen's epic performance.
He is electrifying as Freddie Mercury in every way. I've never been more impressed by an actor's performance than by Rami Malek, who previously played a very different role in Mr. Robot. Not only does he have the legend's moves down to a T, he dances and lip-syncs and imitates Freddie as if he had personally been trained by the rock star. He's mesmerizing on stage as he flamboyantly poses and croons away. But, even at the height of Freddie's fame, Malek captures heartbreaking moments of isolation and loneliness — the price of success. Freddie's personal life is treated so delicately, whether it's his struggle with his sexual identity, his partying lifestyle or his loneliness. Malek makes you feel everything.
Malek is truly remarkable in Bohemian Rhapsody. He'll make you sing, dance, laugh, and he'll even make you cry. He will rock you. ~Marriska Fernandes
Blu-ray features include:
The Complete Live Aid Movie Performance – The full-length concert by Queen.
Rami Malek: Becoming Freddie – We see how Rami worked on his transformation and some of the challenges he faced.
The Look and Sound of Queen – Interviews with key cast members.
Recreating Live Aid – This fascinating feature includes behind-the-scenes footage and interviews with the real-life Brian May and Roger Taylor, who reminisce about the concert. We also see how the entire stage was rebuilt in London and how CGI was used to digitally add people to fill the stadium.
If you have seen the film and would like to review it, click here.
---
---
---
---
Similar Articles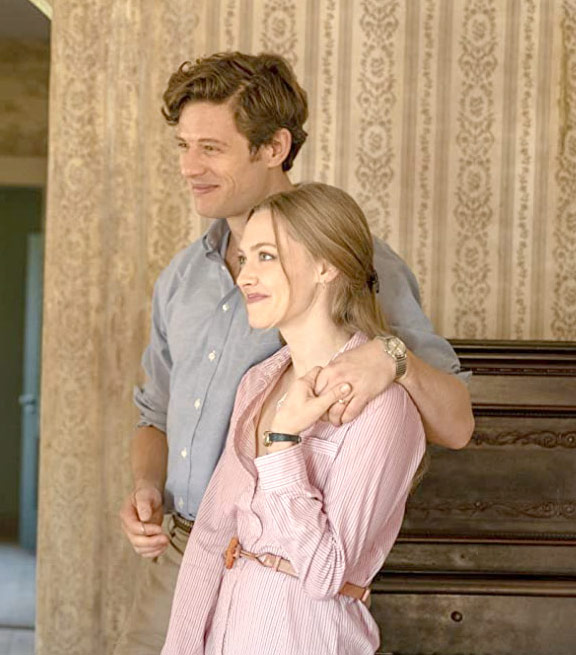 April 26, 2021 | 1 Comment
Check out the new streaming shows coming out, including the Netflix film Things Heard & Seen and Amazon Prime Video's Tom Clancy's Without Remorse.
---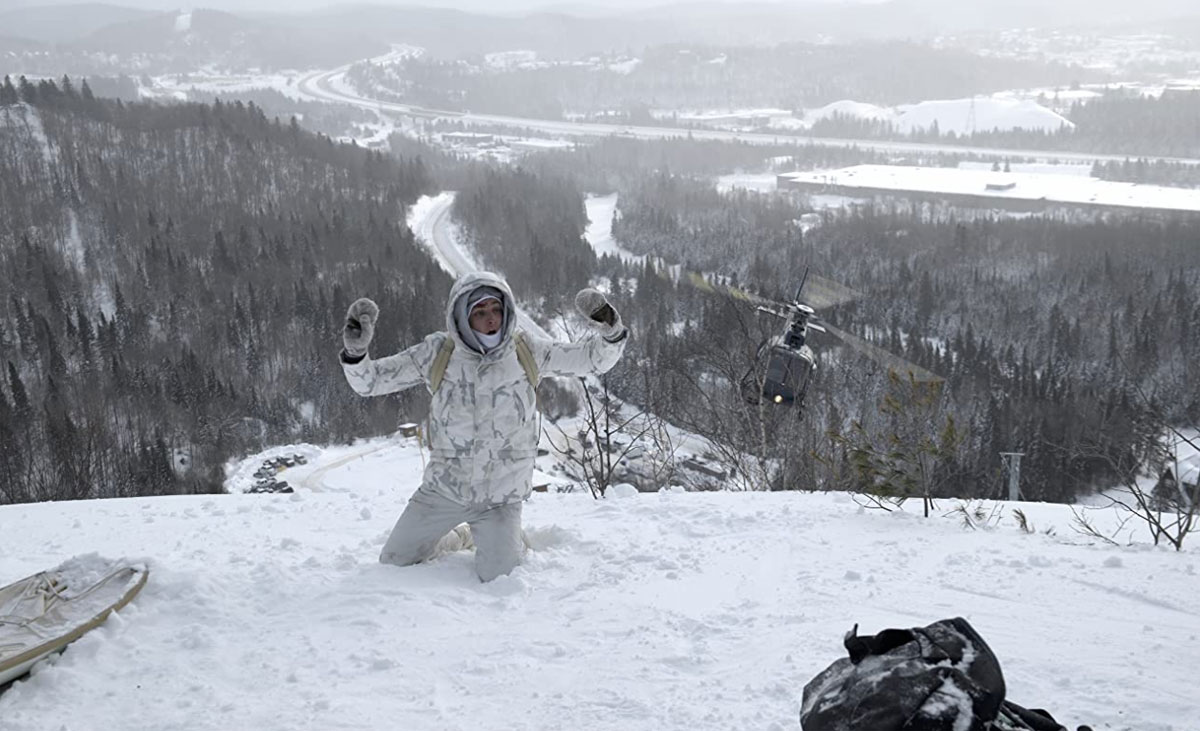 April 19, 2021 | Leave a Comment
Check out the new DVDs, Blu-rays and streaming shows coming out this week, including Crisis starring Evangeline Lilly and Gary Oldman and Izzy's Koala World!
---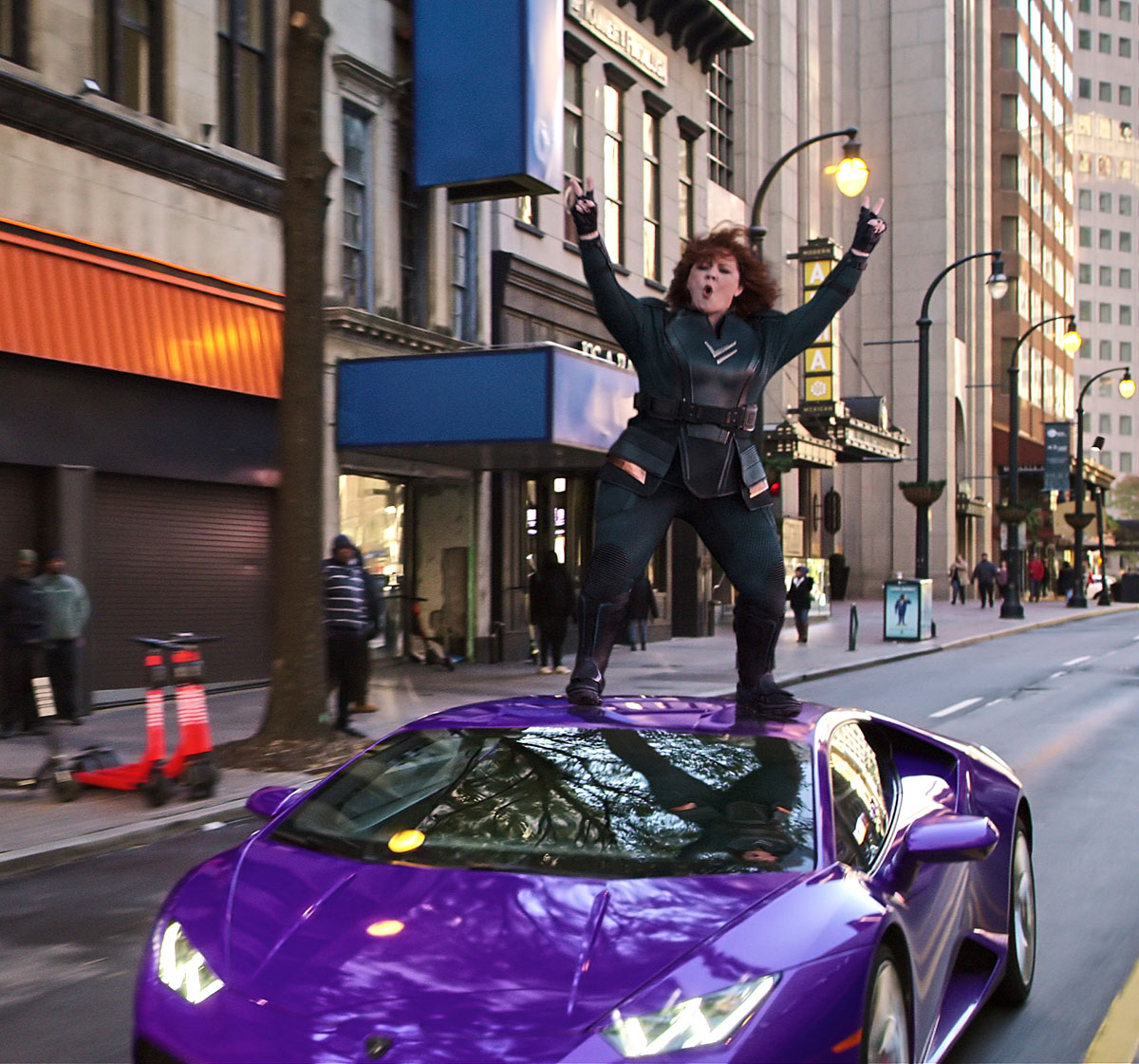 April 5, 2021 | 2 Comments
Check out the new DVDs, Blu-rays and streaming shows coming out this week, including Thunder Force starring Octavia Spencer and Melissa McCarthy on Netflix.
---