Raya and the Last Dragon an empowering entry – movie review
By Marriska Fernandes on March 5, 2021 | 2 Comments
Disney's first Southeast Asian warrior princess is badass in Raya and the Last Dragon
About 500 years ago, Kumandra was a harmonious place where dragons and humans lived together. However, the land was attacked by dangerous creatures known as the Druun, who turned humans and dragons into stone. To save humanity, dragons sacrificed themselves and put their trust in the last of those dragons, Sisu (Awkwafina), who was able to use a magical gem to save the day, before disappearing.
With dragons extinct, the land was divided into five kingdoms: Heart, Fang, Spine, Talon and Tail – named after dragon parts. Now, Benja (Daniel Dae Kim), chief of the Heart land, and his daughter Raya (Kelly Marie Tran) guard the gemstone. However, Raya is betrayed by Namaari (Gemma Chan), someone she naively trusted and as a result, Heart is attacked by the other tribes. During the fight, the gemstone shatters and brings back the Druun, who turn Raya's father into stone.
Heartbroken, Raya makes it her mission to find Sisu, who is rumored to be alive, and track down every gem piece to save Kumandra and her father.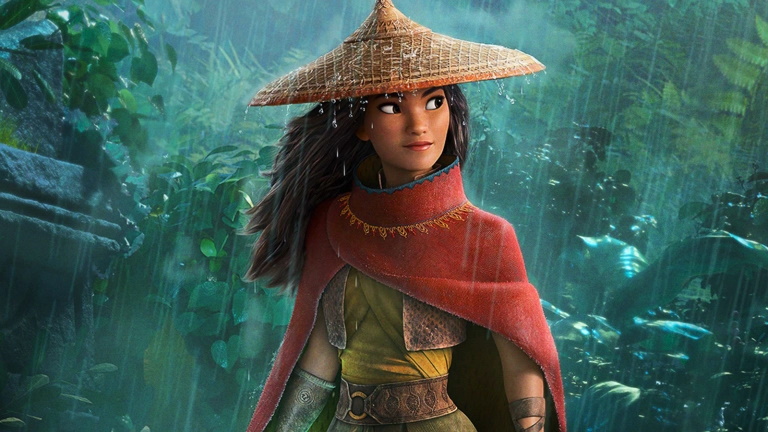 Embedded in Disney's DNA is heart and humor, and that's exactly what you see in Raya and the Last Dragon. A sassy warrior princess takes the reins and tries to save the day.
Along the way, she learns to get over her trust issues. It's a teaching moment, and reminds kids and adults about the importance of humanity. It's impossible not to see the film through the lens of current pandemic times, with the world divided and hope and trust being the key to unity.
The popping visual effects and impressive martial arts action sequences are noteworthy. It feeds into the cultural narrative as we travel to gorgeous landscapes set in Southeast Asia. Not to mention, the adorable armadillo sidekick named Tuk Tuk easily wins us over. On her journey, Raya meets other characters who add to the fresh palette of Disney friends.
The mostly Asian cast shines in this female-forward film that slays with the message of kindness, friendship and trust. Disney has certainly come far from the princess waiting to be rescued by the prince, and this one further adds to the roster of a new brand of heroines we love seeing onscreen. The women are the warriors who forge their own path as they embark on this adventure. It's certainly one of the more empowering animated films I've seen in a while.
Kelly Marie Tran balances sincerity and vulnerability in her voice work, and ultimately, showcases strength as Raya learns to display trust and courage. The highlight is rapper/comedian/actress Awkwafina, whose comic timing delivers every punch line, and her energy is infectious. Without going overboard, she brings to life the unpretentious, sassy, simple-hearted Sisu. Gemma Chan brings complexity to a spunky Namaari, who is forced to follow orders against her beliefs. It's a fun mix of diverse, female characters that I would have loved seeing growing up.
Kids and adults will have a good time as this whimsical adventure not only entertains, but also opens up a conversation for educating young minds and hearts. ~Marriska Fernandes
Raya and the Last Dragon is now playing in theaters and is available on Disney+ with Premier Access. If you have seen the film and would like to write a review, click here.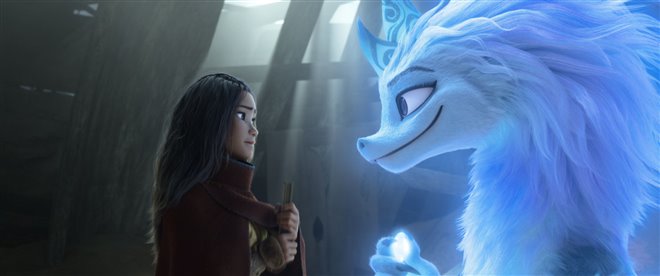 ---
---
---
---
Similar Articles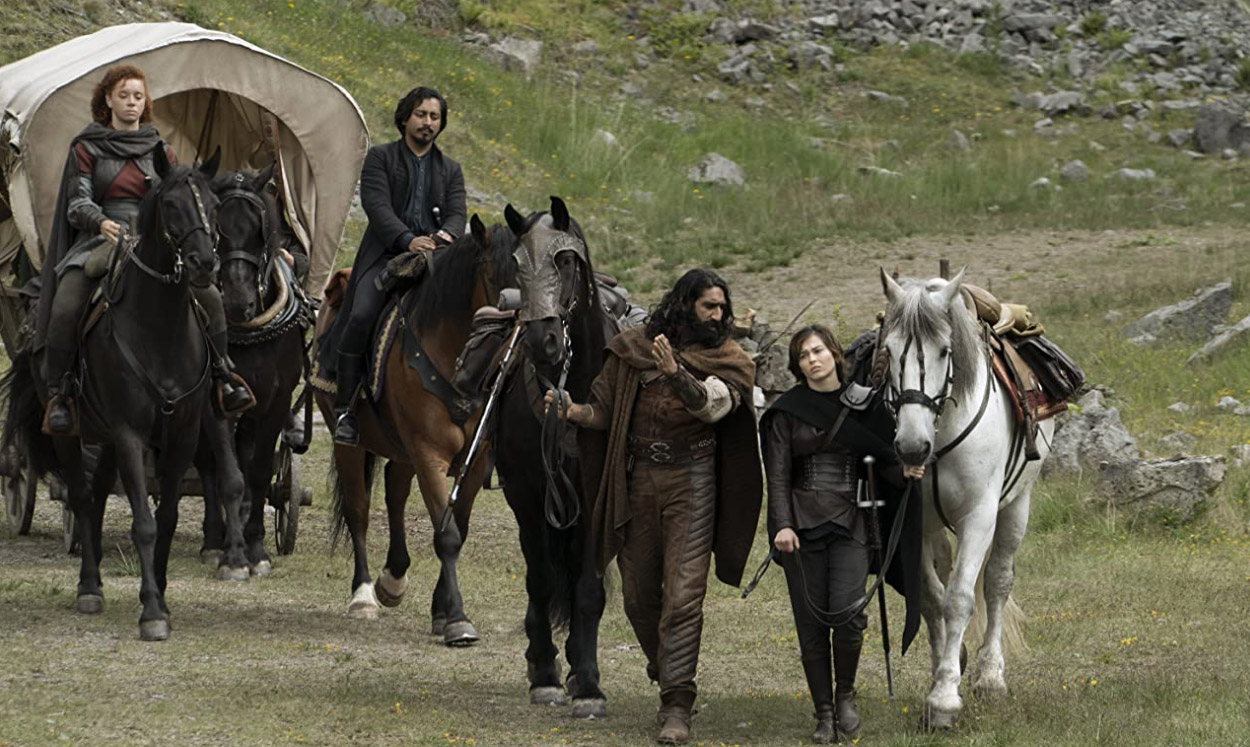 November 28, 2022 | Leave a Comment
Find out what's new this week on Netflix, Prime Video, Disney+, Apple TV+, BritBox, Paramount+, CBC Gem and more, as well as what's releasing on DVD/Blu-ray.
---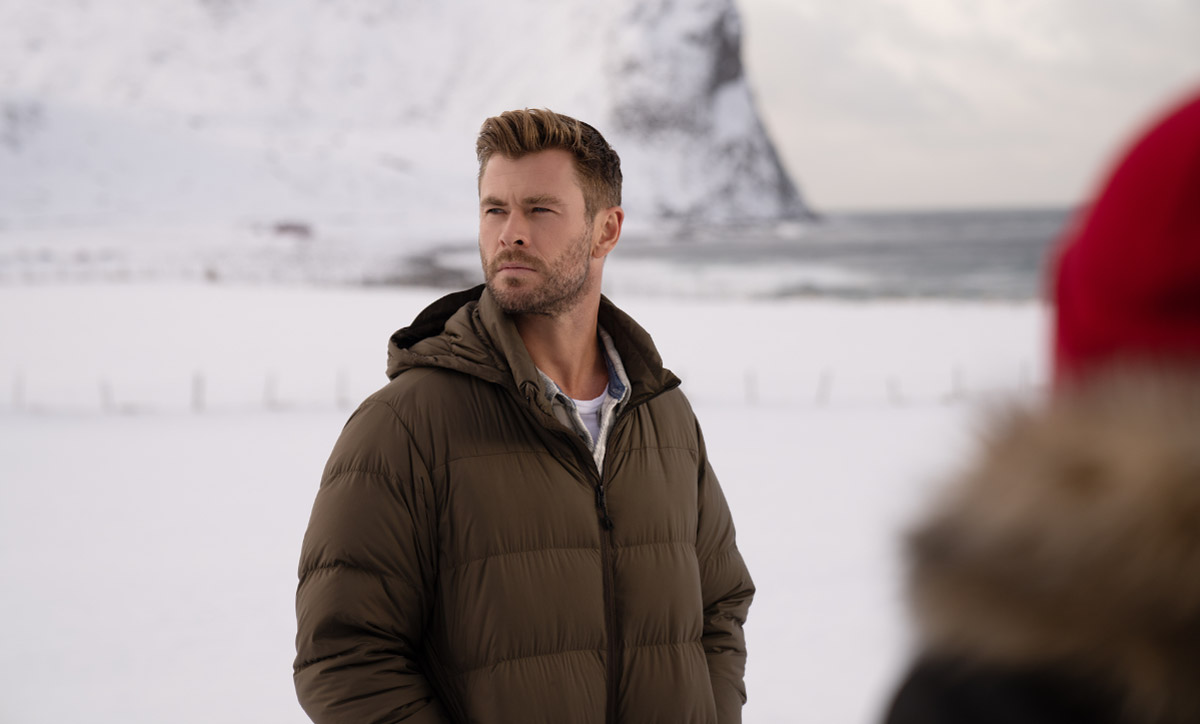 November 23, 2022 | 12 Comments
While filming Limitless with Chris Hemsworth, the Australian star had an astounding discovery in regards to his health that made him decide to take a break.
---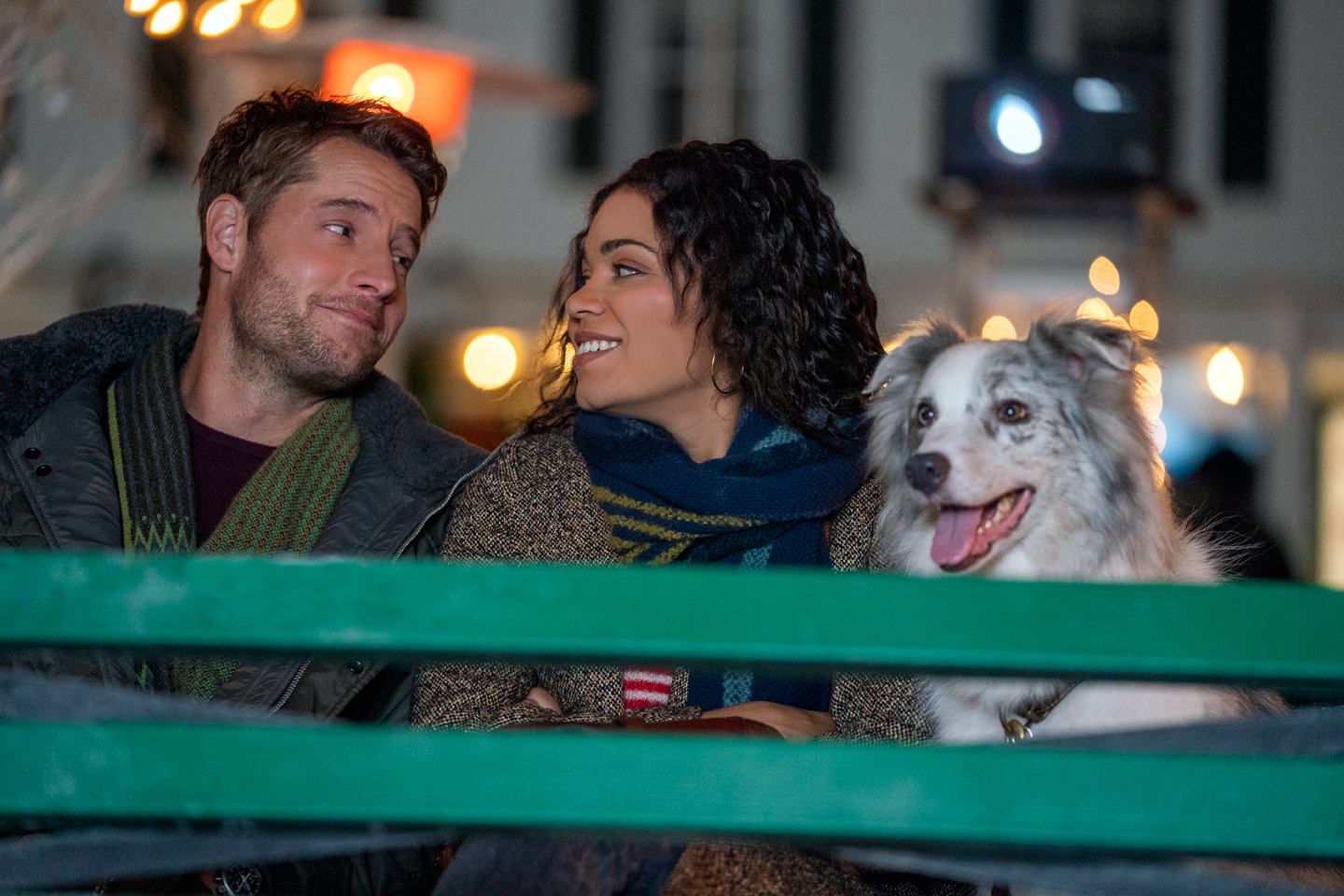 November 21, 2022 | 1 Comment
Find out what's new this week on Netflix, Prime Video, Disney+, Apple TV+, BritBox, Paramount+, CBC Gem and more, as well as what's releasing on DVD/Blu-ray.
---