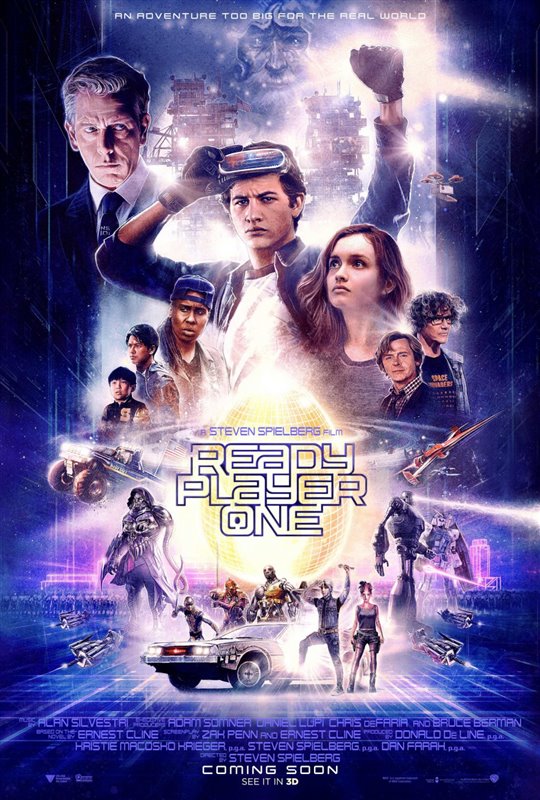 Last weekend, Pacific Rim Uprising dethroned Black Panther. This weekend, another new movie, Ready Player One, has taken over as box office champion, although all three are still in the top five. Check out which movies made the grade over the long Easter weekend!
Topping the box office this weekend was Ready Player One, about a teen (Tye Sheridan) who escapes into an immersive virtual universe called the OASIS. It earned $41.8 million and a solid rating of 4.1 stars from our readers.
The new drama Acrimony, starring Taraji P. Henson as a scorned woman, debuted in the second spot, earning $17.2 million. It has a 3.7 star rating from our users.
Black Panther dropped only one spot to third, earning an additional $11.5 million for a domestic total of $650.9 million and a user rating of 2.1 stars in its seventh weekend in theaters.
Also dropping only one spot was the inspirational drama I Can Only Imagine, based on a true story, which earned an additional $10.5 million in its third weekend for a domestic total of $55.3 million. It has a rating of 4.5 stars from viewers.
Rounding out the top five was Pacific Rim Uprising, which dropped four spots to fifth. Starring John Boyega and Rinko Kikuchi, the sci-fi action movie earned an additional $9.4 million for a two-week domestic total of $45.8 million. It has a user rating of 3.6 stars. ~Alexandra Heilbron