Record-breaking Fifty Shades Darker in this week's new trailers
By Tribute on September 17, 2016 | 1 Comment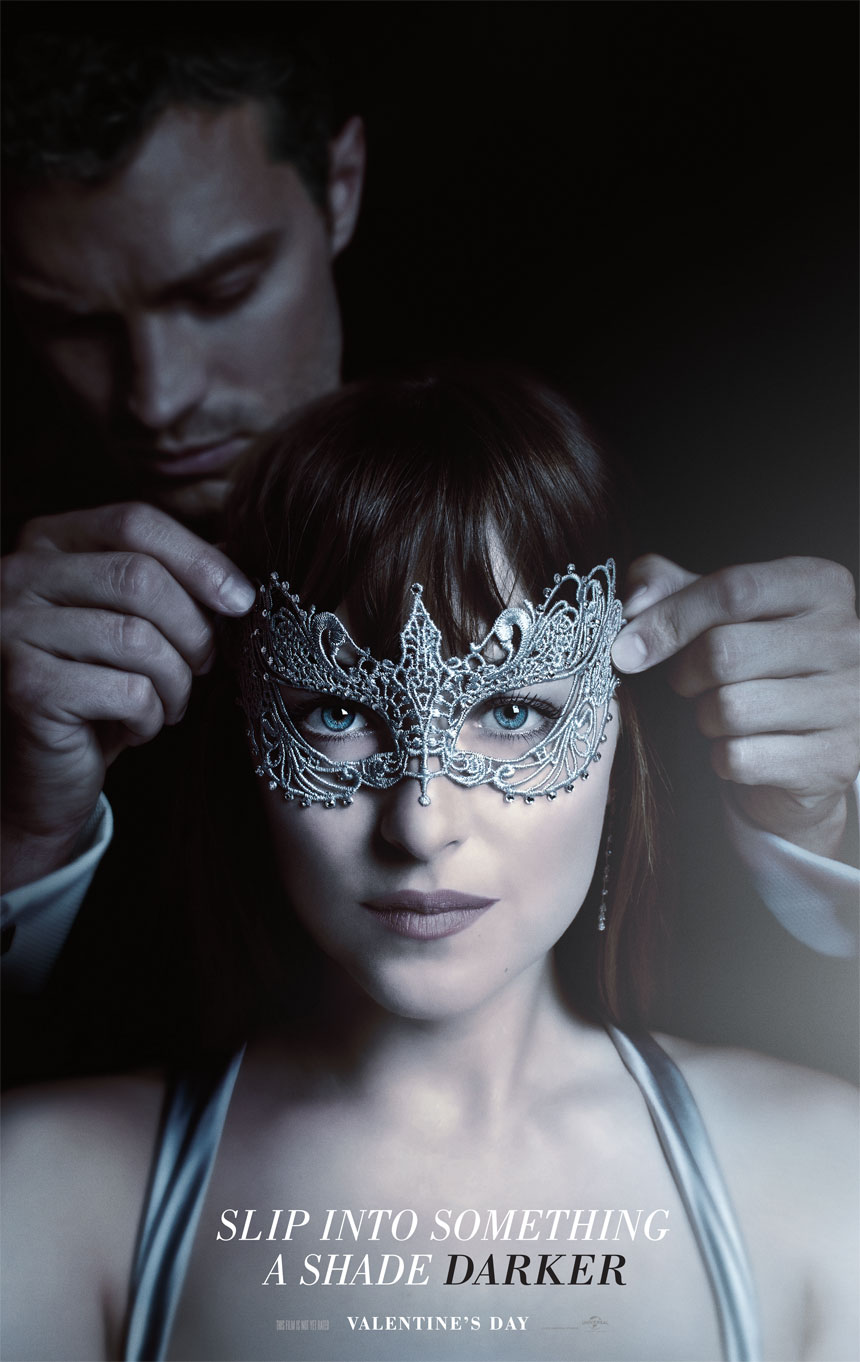 The new trailer for Fifty Shades Darker — the second installment in the Fifty Shades erotic drama trilogy– has already broken a record. Watched 114 million times within the first 24 hours of its release, the trailer –starring Dakota Johnson and Jamie Dornan — even beat out Star Wars: The Force Awakens.
Also in our list of new trailers for this week are Miss Sloane, starring Jessica Chastain as a successful political lobbyist who faces off against influential powers to push gun control measures in America, and Moana, in which a young woman and a legendary demi-god set sail for a fabled island. ~ Natalia Makarski
We've got even more awesome trailers for you to check out below!
1. Fifty Shades Darker
2. Miss Sloane
3. Moana
4. Nocturnal Animals
5. Annabelle 2
6. Trolls
7. Bastards
8. Middle School: The Worst Years of My Life
9. The Bye Bye Man
10. It's Only the End of the World
Fifty Shades Darker: After leaving Christian (Jamie Dornan), Ana (Dakota Johnson) starts a new job as personal assistant to the editor, Jack Hyde (Eric Johnson), at a publishing company. Wanting Ana back in his life, Christian convinces her to give him another chance. However, when Ana meets Elena (Kim Basinger), the woman who seduced Christian when he was 15 years old, she's unhappy that Christian continues to be friends with her. When Elena realizes that Christian has romantic feelings for Ana, she tries to throw a wrench in the young couple's relationship.

Miss Sloane: Elizabeth Sloane (Jessica Chastain), a successful political lobbyist notorious for her unparalleled talent and her desire to win at all costs, exposes D.C. lobbyists on both sides of the gun control debate. The thriller pulls back the curtain on how Capitol Hill games are played and won as Sloane faces off against the most influential powers in Washington.

Moana: Moana, the feisty teenage daughter of a chief, sails off across the open Pacific ocean on an epic adventure to save her people. Joined by the energetic, less-than-humble, once-powerful demigod Maui (voiced by Dwayne Johnson), Moana discovers her own identity on the mission, which also pits her against impossible odds and enormous monsters.

Nocturnal Animals: An art gallery owner named Susan (Amy Adams) receives a book manuscript called "Nocturnal Animals" from her ex-husband whom she left 20 years ago, and he asks for her opinion. However, it revolves around a man whose family vacation turns deadly, and Susan interprets the violent thriller as a secret threat of symbolic revenge. Susan finds herself recalling her past marriage, and confronting dark truths about herself.
Annabelle 2: After the tragic death of their little girl, a dollmaker and his wife welcome a nun and several girls from a shuttered orphanage into their home, soon becoming the target of the dollmaker's possessed creation, Annabelle.
Trolls: The overly optimistic Trolls live in a colorful, wondrous world full of song and dance. But their lives of rainbows and happiness is changed forever, when the Troll-hungry Bergens invade their colorful Troll Village. Poppy (Anna Kendrick), the leader of the Trolls, must set off on a journey to save the town along with her polar opposite, the overly pessimistic Branch (Justin Timberlake).

Bastards: Fraternal twin brothers Kyle (Owen Wilson) and Peter (Ed Helms) have been told all their lives that their father is dead. However, they discover he is very much alive and set out on a road trip to find him.
Middle School: The Worst Years of My Life: Rafe has an epic imagination…and a slight problem with authority. Both collide when he transfers to an oppressive, rule-crazy middle school. Rafe and his scheming best friend Leo hatch a plan to break every rule in the school's Code of Conduct, and their battle with Principal Dwight explodes into chaos. Meanwhile, at home, his mother's mooch boyfriend threatens to become his stepfather.

The Bye Bye Man: When three college students find a Ouija board, they receive messages from "The Spirit of the Board" — an entity who claims it has never lived, but it acts as an interlocutor between other entities and the students. The students ask to speak with someone who once lived, whose existence they can verify. They discover a sinister entity who is not only human, but still alive. The Spirit tells them about the entity, known as the Bye Bye Man, who now that they know about him, is on the way to visit them.

It's Only the End of the World: After 12 years away from home, Louis (Gaspard Ulliel), a writer with a terminal illness, goes back to his hometown to tell his family he's dying. His younger sister Suzanne (Léa Seydoux) was only 10 when he left and she's ecstatic to see him. His mother Martine (Nathalie Baye) is also thrilled, but his older brother Antoine (Vincent Cassel) is angry with Louis and constantly starts arguments. Louis tries to connect with his family to tell them his news, but it becomes harder and harder to find an opportune time.

---
---
---
---
Similar Articles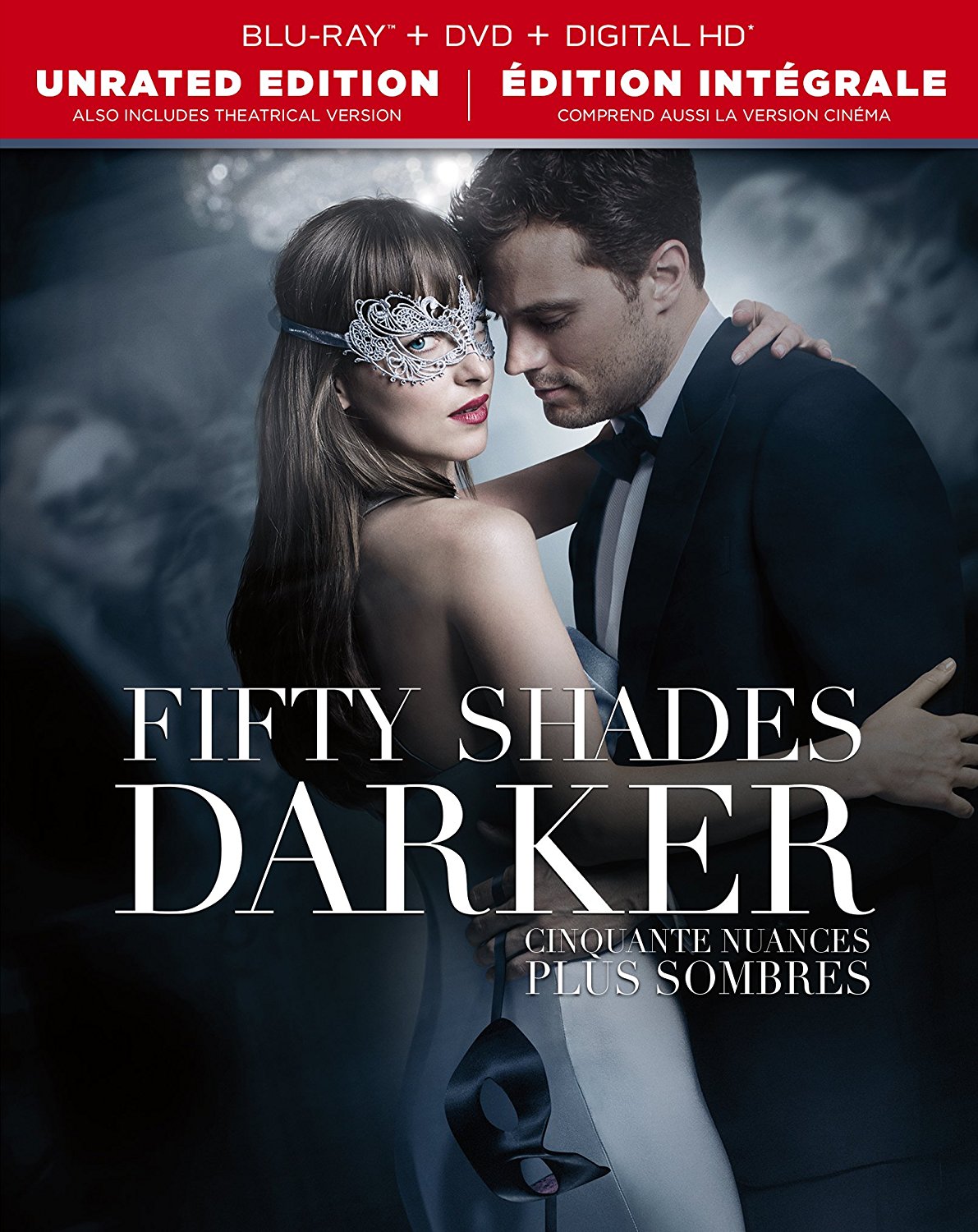 May 9, 2017 | 1 Comment
Have a look at this week's new releases on DVD and Blu-ray. The second installment in the erotic series Fifty Shades for all you romance fans. If crime-solving is more of your thing you won't want to miss Private Eyes: Season One.
---

March 13, 2017 | 3 Comments
During the Canadian Screen Broadcast Gala last night, Tatiana Maslany won Best Actress in both the Film and Television categories, and Race picked up 4 awards.
---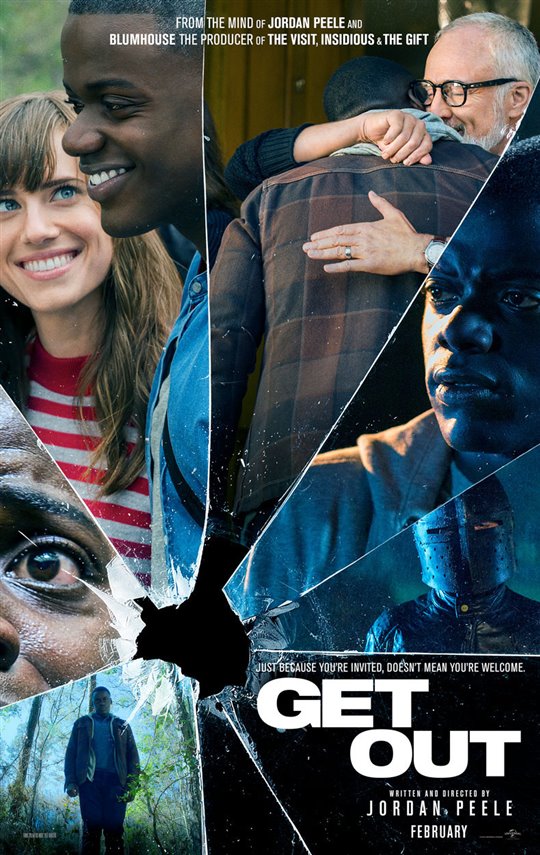 February 26, 2017 | Leave a Comment
Jordan Peele's directorial debut Get Out is the number one film at this weekend's box office and ends The LEGO Batman Movie's two-week run in the top spot.
---