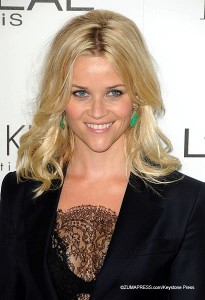 Reese Witherspoon is the first actor being tied to Atom Egoyan's true-crime drama The Devil's Knot. Witherspoon will be playing the mother of one of three young boys who were satanically killed near Arkansas in 1993. Three men, dubbed the West Memphis Three, were controversially convicted of the crime but had their convictions overturned this past summer, after spending 17 years in prison.
When the case broke in the early 90's, many big names spoke out in support of the men, including Johnny Depp, Pearl Jam front man Eddie Vedder, and The Adventures of Tintin producer Peter Jackson. Jackson has even reportedly contributed toward funding the trio's defense.
The film is expected to release some time next year however, no other details have been released yet. In the meantime, catch Witherspoon in her latest flick This Means War, which hits theatres in February 2012.