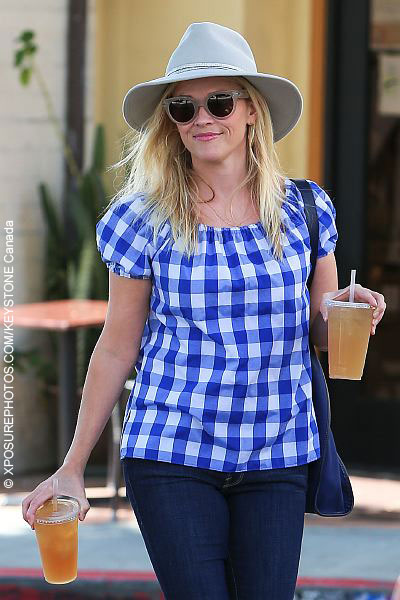 The petite and lovely Reese Witherspoon carries both a faint southern drawl and a great sense of style. Inspired by her southern upbringing, where the women are known to be lively, stylish, and throw parties for all manner of occasion or none at all, Reese is equally comfortable dressed up or down.
No matter the day or the event, she is both elegant and fashionable, and to that end, she has won the number one spot on People's 2015 Best Dressed List, beating out fierce competition, including Julianne Moore, who came in second, and Mindy Kaling, who came in third. Elizabeth Banks, Zoe Saldana, and Emily Blunt also made the list.
Reese's style means dressing for the task at hand, so if she is running around with her kids, you will find her in a plaid shirt, a solid pair of jeans and her go-to cowboy boots, while in the evening she prefers party dresses. She likes to make a statement with her jewelry, shoes or purse, because the accessories pull the look together. She wears a lot of color and print, instilled from her southern roots and because her philosophy is you have only one life – so make it pretty.
For the red carpet, she prefers form fitting dresses, telling People she stays away from the princess style with puffy sleeves because she says, "I'd look like a mushroom."
In second place was Oscar winning actress Julianne Moore, who with her flowing red hair, is a style icon for women over 40. She routinely makes the best-dressed lists, whether she chooses to dress in something traditional or something a little bolder. Black or white or jewel tones, full length or short, she always knocks it out of the ball park.
American comic and actress Mindy Kaling placed third on People's list. As she becomes more well known to audiences for TV and movie roles, she is also taking on the role of fashionista, having rocked the red carpet herself. And like the women before her, she can wear any color and any style and look fabulous. ~Sharon Salsberg
People's Best Dressed List:
1. Reese Witherspoon
2. Julianne Moore
3. Mindy Kaling
4. Elizabeth Banks
5. Sienna Miller
6. Zoe Saldana
7. Rose Byrne
8. Emily Blunt
9. Kiernan Shipka
10. Kate Hudson