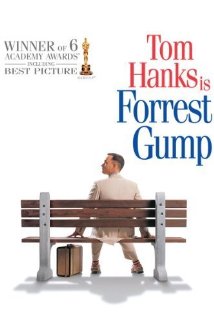 Hollywood may sometimes have bad ideas, but you can always count on studios to re-hash good ones. This September 5th, for a limited time, Paramount will re-release the larger-than-life story of Forrest Gump on larger-than-life IMAX screens to commemorate the inspirational film's 20th anniversary. The 1994 historical drama, directed by Robert Zemeckis, won Best Picture at the 76th Annual Academy Awards, along with a host of other accolades, and catapulted its lead actor, Tom Hanks, to stardom. Another audience favorite is also returning to cinemas. Who you gonna call? Ghostbusters! On August 29th, Sony will celebrate the supernatural comedy's 30th anniversary with a theatrical re-release of the original 1984 Ivan Reitman film starring Bill Murray, Dan Aykroyd and Harold Ramis.
Instead of a re-release, some American classics are getting a modern makeover. Director Antoine Fuqua has entered negotiations to re-team with Denzel Washington, following collaborations on Training Day and The Equalizer, in a remake of MGM's 1960 classic, The Magnificent Seven, which is itself a Western inspired by Japanese director Akira Kurosawa's landmark film, Seven Samurai.
In the sci-fi genre, Roland Emmerich, known for such disaster epics as Independence Day and 2012, is remaking his very own 1994 sci-fi film, Stargate. The film will be the first in a new trilogy – a joint partnership between Warner Bros. and MGM.
But it's not just American films that are getting re-dos. The 2005 Spanish-Argentine film, Elsa and Fred, which tells the love story of a reserved widower and the dying woman in the neighboring apartment, is getting anglicized. Millennium Entertainment has recently acquired the U.S. distribution rights to the American version of the same name, which is directed by Michael Radford and stars Shirley MacLaine and Christopher Plummer. ~Daniel Horowitz