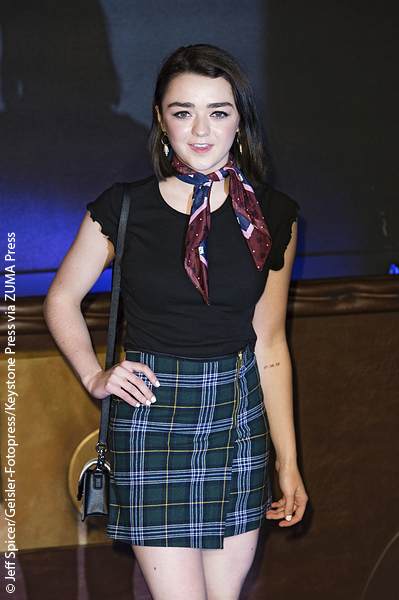 Game of Thrones star Maisie Williams is the latest celebrity to be violated by internet hackers.
Intimate images of the 19-year-old actress were leaked online this past weekend. The photos depict a topless Maisie posing on a rock with her back turned to the camera. Two female friends are by her side.
According to the New York Post's gossip column Page Six, the images were intended to be shared among her inner circle through Facebook, but ended up running on Reddit.
Page Six also reports that the photos are real and that they were taken from Maisie's private Facebook account. The actress' rep said, "The images online were shared from Maisie's personal social media account. The images are not explicit, but pictures of Maisie and close friends at a spa at a recent visit in Japan."
Maisie, who plays Arya Stark on HBO's GOT, was in Japan protesting dolphin shows and doing advocacy work for marine performance animals.
She joins Leslie Jones, Jennifer Lawrence and Scarlett Johansson, to name a few, on the long list of celebrities targeted by hackers.
The young Bristolian was nominated for an Emmy in 2016 for her GOT performance. The popular series is currently filming its next season with episodes scheduled to air in 2017.
What do you think about private photos of celebrities being obtained without consent and shared online? Let us know. ~Matthew Pariselli