Revolution premiere and afterparty!
By Alexandra Heilbron on April 12, 2013 | 3 Comments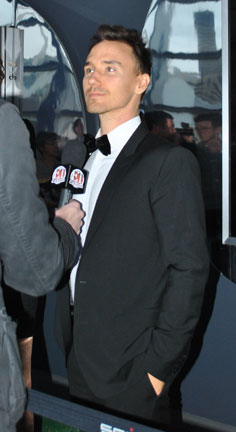 Rob Stewart's award-winning film Revolution premiered at Scotiabank Theatre last night in Toronto and the director was on hand to walk the Green Carpet, talk to media and greet fans. He took time out from being interviewed by the press to meet one devoted fan in particular, Megan Rooke, who brought a Fin Free license plate with her. She was really excited to meet Rob, saying she's seen his first film Sharkwater, has both of his books, including his latest, Save the Humans, and had only seen him once before but had never met him. She was in luck last night – right after he spoke to ET Canada on the green carpet, his publicist brought him over to meet Megan. Later, Rob spoke to the crowd at the screening to thank them for attending and to talk about the making of the film, then headed over to Cinema Nightclub for the afterparty, sponsored by Tribute. There were plenty of guests and Tribute spoke to many of them to get their views on Revolution. Hands down, everyone was incredibly enthusiastic about the film and supportive of Rob's efforts to start a movement to save humanity. Also on hand to entertain the partygoers were models, who each had an animal from the movie painted on their back – including a lemur, cuttlefish, lynx and shark – and energetic, world-renowned violinist Dr. Draw, who played while artist Jessica Gorlicky created a painting to his music. Revolution opens today across Canada. Click here for showtimes and check out our video and gallery of photos from the Green Carpet and afterparty below. ~Alexandra Heilbron










---
---
---
---
Similar Articles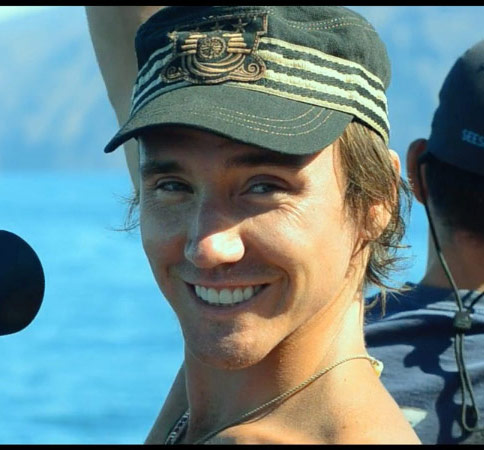 January 31, 2020 | 2 Comments
Filmmaker Rob Stewart's life work was to protect sharks around the world, and three years after his death there are new accomplishments being reached every day.
---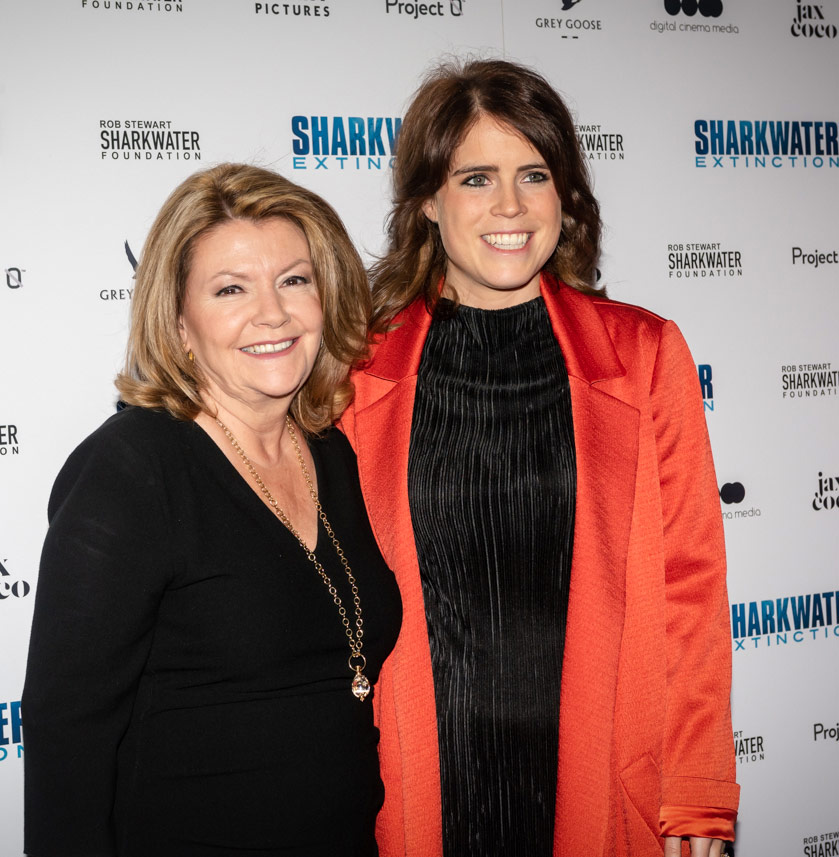 December 20, 2018 | 1 Comment
Rob Stewart's newest film, Sharkwater Extinction, enjoyed its premiere in London this month, where it was seen by Princess Eugenie and other celebrities.
---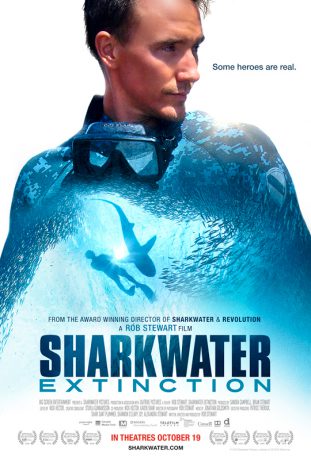 October 25, 2018 | 4 Comments
Sharkwater Extinction by filmmaker Rob Stewart has the rare distinction of earning a 100% positive rating at Rottentomatoes.com from both critics and audiences!
---