Richard Jewell a compelling true story – Blu-ray review
By Marriska Fernandes on March 18, 2020 | Leave a Comment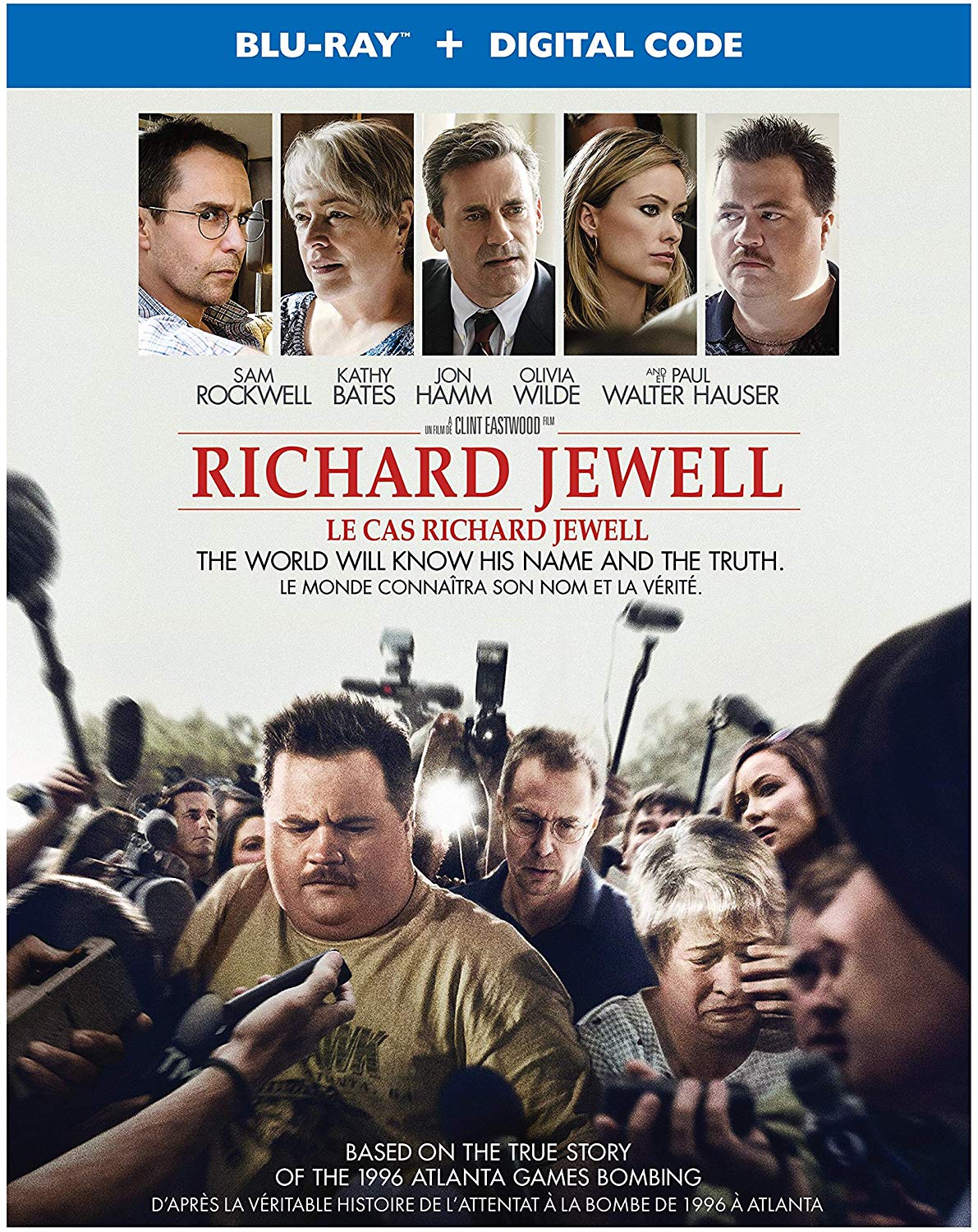 Clint Eastwood's Richard Jewell is a biopic that's just as compelling as its lead character — Richard Jewell.
The movie tells the story of how a hero who saved lives at a bombing was later accused of being the bomber. The true event was peppered with prejudice because it was Jewell's idiosyncrasies that made him fit the profile of a lone bomber — and this is well-depicted in the film.
In order to avoid judging Jewell based on prejudices, just like the rest of the world did, the film opens 10 years before the 1996 Atlanta bombing. Jewell is pushing around a supply cart at a local office.
This is where he meets Watson Bryant (Sam Rockwell), a lawyer who instantly sees an earnest man in him. Jewell is polite, sincere, hardworking and is often seen doing random acts of generosity — like stocking Watson's desk with Snickers when he was running low.
Fast-forward to 1996, Jewell works as a college security guard who takes his job too seriously (as if he were a cop), and then gets fired for the misdemeanors. He then takes up a job as a freelance security guard for AT&T Pavilion at the Atlanta Summer Olympics. He's seen as a wannabe cop, trying hard to impress the police on site. He has huge respect for law enforcement, and believes he is one — even without the badge.
When Jewell sees a suspicious backpack, he instantly alerts the police on scene and starts moving people away. The cops try to dismiss his suspicion, but he insists on following the rules. While he and the police are securing the perimeter, the bomb explodes. It kills one person and injures over 100. Jewell's quick-thinking and brave efforts save many lives. His mom Bobi (Kathy Bates) is so proud of him.
He is immediately thrust into the spotlight, labeled as the hero. His 15 minutes of fame ends after three days when FBI agent Tom Shaw (Jon Hamm) looks into Jewell's background and he fits the "lone bomber" profile: He's an overweight, socially awkward 33-year-old man living with his mother. A "police wannabe" as they call him. Maybe he wants the spotlight and a job as an officer? He fits the "false hero" profile all too well.
When Atlanta Journal-Constitution reporter Kathy Scruggs (Olivia Wilde) seduces Tom for information, she gets the scoop about police suspecting Jewell. She publishes a story that disrupts Jewell's life. He is then called in for questioning and hires Watson as his lawyer.
Richard Jewell truly is a heartbreaking story about how Jewell's quirks made the world prejudiced against him. As Watson states it, Jewell was simply guilty of "looking like the kind of guy who might set off a bomb."
As Jewell, Paul Walter Hauser humanizes the man, who died in 2007 due to heart failure from complication of diabetes. He balances Jewell's earnestness with his flaws, instantly drawing sympathy towards him. Hauser shines in a very memorable, heartrending scene, when Jewell finally can't handle the accusations towards the end, he asks if they have a case against him. He expresses the hurt and pain this caused him, which we didn't see in any prior scenes.
Kathy Bates, who received an Oscar nomination for her performance in this film, paints a heartfelt look at how injustice affects families. You might need Kleenex for one scene in particular. I also really enjoyed watching Sam Rockwell as his character championed an unlikely hero. He shines in a few particularly noteworthy scenes, drawing laughs with his impeccable comic timing.
Overall, while the film can be a little on-the-nose at times, it drives home a compelling story about injustice. There are moments when you forget you're watching Paul Walter Hauser, but the real Richard Jewell. While he died before this film was released, he would have loved it. It's certainly worth a watch. ~Marriska Fernandes
The Blu-ray comes with two extras:
The Making of Richard Jewell – A behind-the-scenes look at the making of the movie.
The Real Story of Richard Jewell – Interviews and footage with the real Bobi Jewell and Watson Bryant, and a look at their relationship with the late Richard Jewell.
---
---
---
Similar Articles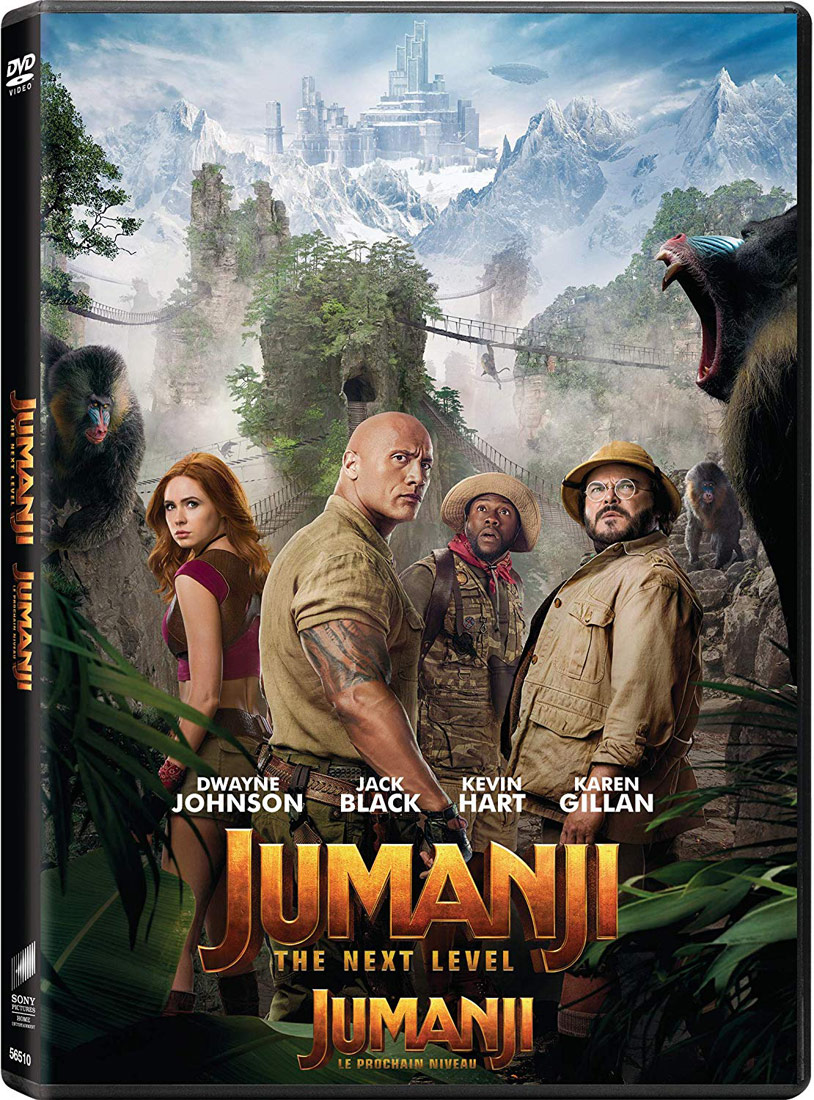 March 17, 2020 | Leave a Comment
With many people staying at home due to COVID-19, this is a great time to catch up on movies, whether on DVD, Blu-ray, or Digital. Check out what's new today!
---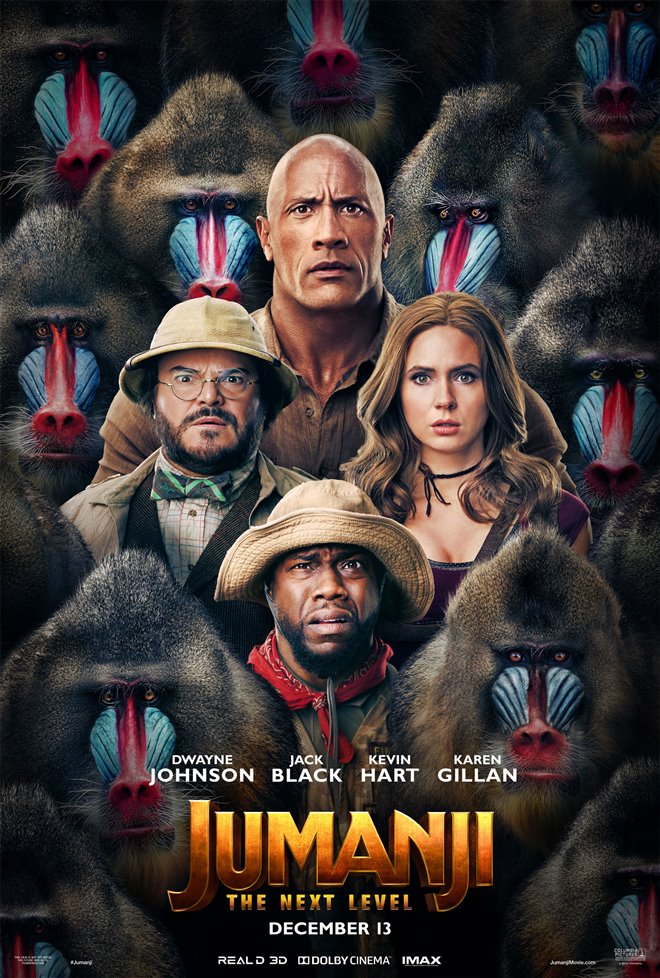 December 15, 2019 | 1 Comment
Jumanji: The Next Level took the first spot at the weekend box office, pushing Frozen II to second. Two other new movies landed in the top five as well.
---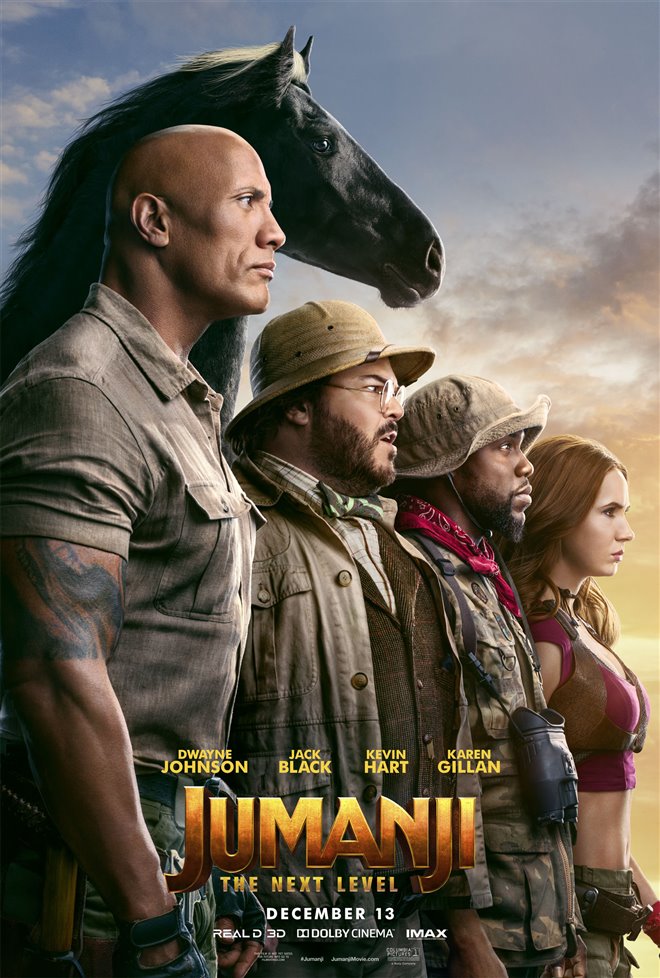 December 13, 2019 | 1 Comment
There are three new films releasing today: Jumanji: The Next Level, Black Christmas and Richard Jewell. Click here for showtimes and trailers for these new releases.
---