Meryl Streep rocks it in Ricki and the Flash – DVD review/giveaway
By Tribute on November 24, 2015 | 66 Comments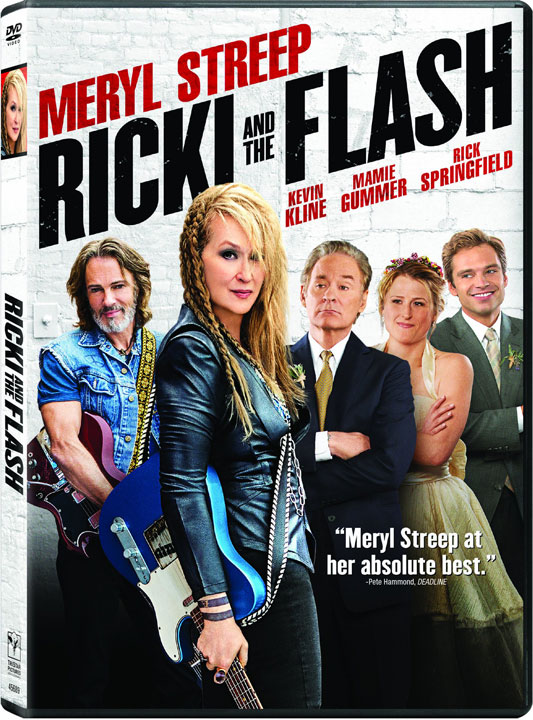 Meryl Streep can rock it. Known for her consummate skill to immerse herself into a character, she is more than believable with her strangely braided rock hair-do, her leather rock star fashion, her loaded down with jewelry look and even a tattoo in Ricki and the Flash.
In this film, Meryl plays an unsuccessful and aging singer living in California. She abandoned her husband and three children in Indianapolis years earlier to pursue her dream. By day she works as a cashier at a high-end supermarket and by night, she heads up the Flash, the cover band at the Salt Cellar. The patrons at the bar love her and the band, singing and dancing along every night. She works two jobs, but is perpetually broke, although the reason is never made clear.
Out of the blue her ex-husband calls her. Daughter Julie (played by real-life daughter Mamie Gummer) is in trouble and he pleads with Ricki to come home. Hesitatingly, Ricki flies back but meets with a cool reception.
Her daughter does not want to see her. One son is engaged (a complete surprise to Ricki) and was not intending to invite her to the impending nuptials, while her other son is gay, but she refuses to believe it,  hoping he is bisexual instead.
Her ex-husband, played by Kevin Kline, has mixed emotions and seems to be in need of some closure. Ricki comes home with hopes to make amends with this very hostile group.
Screenwriter Diablo Cody, award-winning writer of Juno, has set up her characters carefully. There is resentment, bitterness, curiosity and even a little jealousy thrown in. Watch the sparks fly as the family drama unfolds.
But keep an ear open as well. The band sounds great. Meryl can hold a tune and even learned to play guitar for authenticity. She's got great backup in Rick Springfield, an actor and rock star in his own right.
The DVD includes one extra feature: Getting  Ready for Ricki: The Making of Ricki and the Flash. Also releasing on DVD today are American Ultra, A Hard Day, No Escape and Shaun the Sheep Movie. Click here for a full list of DVD releases. ~ Sharon Salsberg
We are giving away two DVD copies of Ricki and the Flash. Simply leave a comment below and tell us the name of your favorite Meryl Streep movie.
---
---
---
---
Similar Articles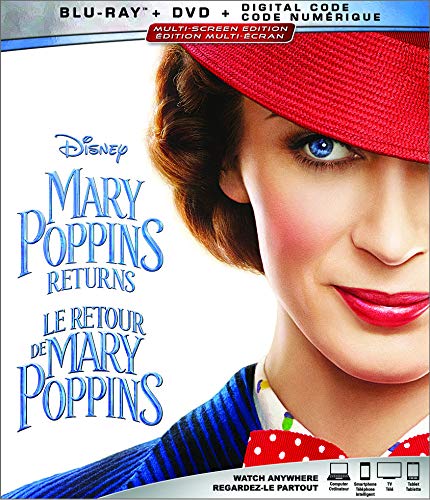 March 20, 2019 | Leave a Comment
Decades after the original film, Emily Blunt plays Mary Poppins in the sequel titled Mary Poppins Returns. Check out the film, now available on DVD and Blu-ray.
---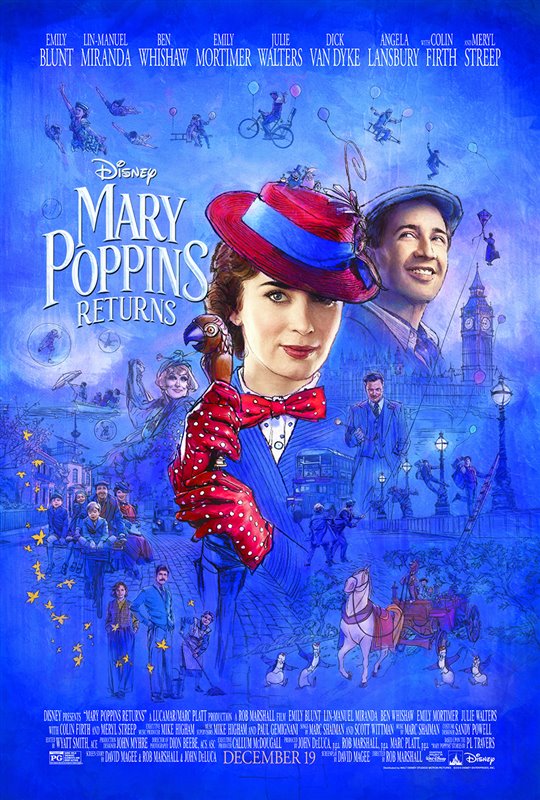 December 19, 2018 | 2 Comments
Mary Poppins Returns, starring Emily Blunt in the title role and Lin-Manuel Miranda as her friend, has all the magic of the original film, complete with cameos!
---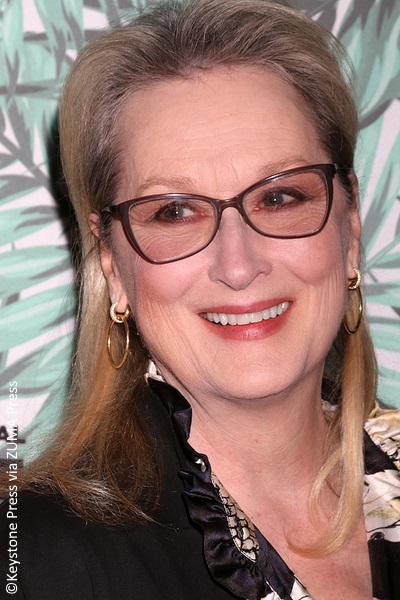 January 4, 2018 | 34 Comments
Meryl Streep is calling out President Donald Trump's wife, Melania, and daughter, Ivanka, for staying silent during the Harvey Weinstein sexual assault scandal.
---