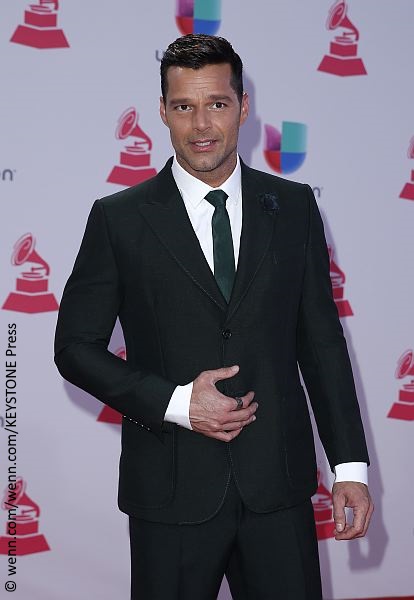 Ricky Martin, 44, is engaged to artist Jwan Yosef, his boyfriend of more than a year.
The former Menudo singer revealed news of his engagement on The Ellen DeGeneres Show.
Ricky gushed while dishing on his proposal: "We just got engaged. I proposed. I was really nervous. I got on my knees and I took out the little metal box. I just had it in a little velvet pouch and instead of saying, 'Will you marry me?' I said, 'I got you something!' Then he was like, 'Yes.' I said, 'I want to spend my life with you,' and he was like, 'What is the question?' [I said]"Would you marry me?' That's it."
The Latin musician explained: "He's a conceptual artist and I'm a collector. I started looking for art and I saw his art and I went crazy because I really love what he does. Really original. And then I contacted him."
"And then you collected him," joked Ellen DeGeneres.
Ricky and Jwan made their first public appearance on the red carpet in April at the amFAR Inspiration Gala in Brazil. He posted an Instagram picture with one word: "Yup."
This will be Ricky's first marriage. He has eight-year-old twin sons Matteo and Valentino, who were born through a gestational surrogate.