Kevin Hart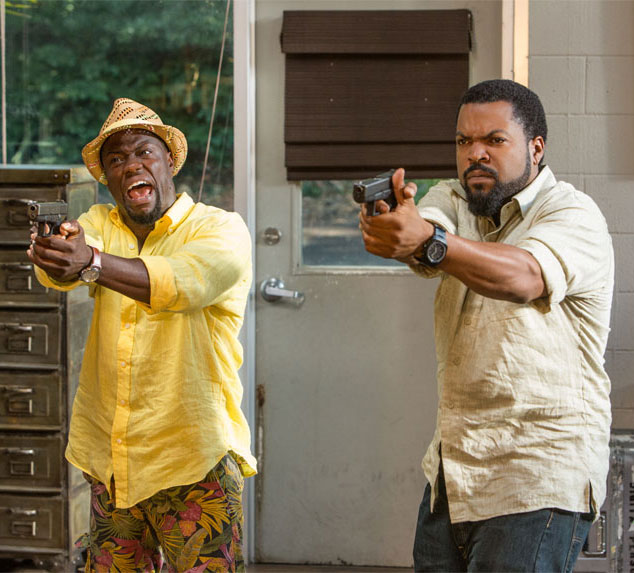 and Ice Cube have done the impossible — they topped the weekend box office with their flick Ride Along 2. The buddy comedy debuted with $34 million, officially knocking four-week-long champion Star Wars: The Force Awakens from number one. It's also projected to take in another $5.5 million on Monday for Martin Luther King Day. Tribute.ca users agree this sequel deserves the top spot, giving it an impressive 5 stars.
Ride Along 2 isn't the only winner this weekend — 12-time Oscar-nominated film The Revenant stole second from last week's box office champ, adding another $29.5 million to its total earnings. Tribute.ca users still haven't changed their minds about this Leonardo DiCaprio vs. the elements flick, giving it a 3.5 star rating.
Don't cry for Star Wars: The Force Awakens just yet — just because it isn't the at the top anymore, doesn't mean it earned chump change. In its fifth weekend in theaters, the Star Wars reboot still managed to earn a solid $25.1 million, making its domestic total just under $850 million. Also for the fifth week in a row, Tribute.ca users gave this blockbuster hit 4 stars.
The John Krasinski action-thriller 13 Hours: The Secret Soldiers of Benghazi, which opened in select cities in Canada and wide across the U.S. this weekend, debuted in the fourth spot with $16 million. Users gave this post-9/11 flick a 4.5 star rating.
Rounding out the top five this weekend was another buddy comedy, Daddy's Home, which is still holding strong in its fourth weekend in theaters, earning another $9.3 million. The flick, starring Will Ferrell and Mark Wahlberg, has steadily become a box office success with just under a $130 million total in North America. It's also a steady hit with Tribute.ca users, who gave it 3.5 stars. ~Shelby Morton