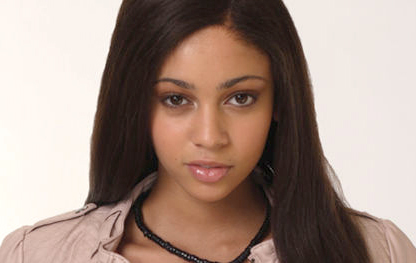 Vanessa Morgan has signed on for the second season of the hit show Riverdale, but she's catching flak from fans in the form of death threats.
The Canadian actress, who got her start on the popular Toronto-filmed Family Channel series The Latest Buzz, is set to star as Toni Topaz on the CW network's twist on the popular Archie Comics.
But superfans of the show and the show's favorite couple — Jughead (Cole Sprouse) and Betty (Lili Reinhart), nicknamed "Bughead" by fans — are not happy about Morgan's character's entrance into the show, especially because the on-screen couple is dating off screen as well.
Fans are assuming Toni will come between Jughead and Betty, although that story line has not been confirmed. Vanessa said in an interview with Glamour: "I've already had some death threats… Who knows if [my character coming between Bughead] is even going to happen? People are just jumping to conclusions."
Vanessa then teased at what fans can expect from her character in episodes to come: "She's a Southside Serpent, a gang member, and Jughead's first friend…So I might stir up the pot a bit with the Bughead relationship. There might be a little love triangle."
The first episode of the second season of Riverdale airs October 8 on the CW. ~Alexa Caruso