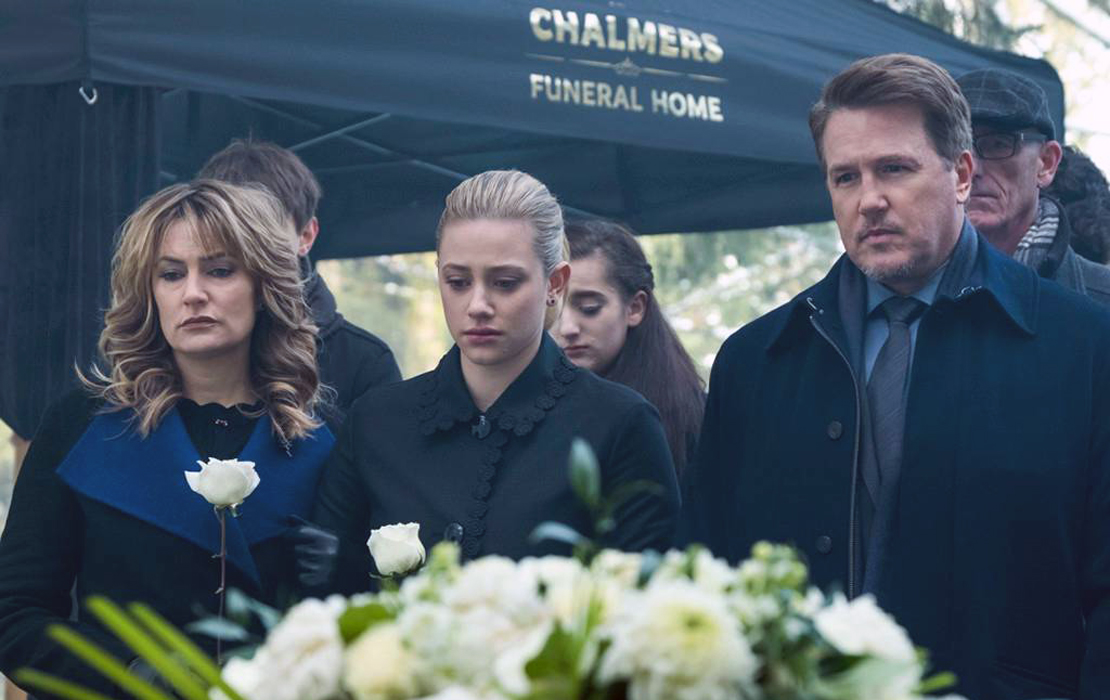 Holy cow (and bulldog, snake, ghoulies and fries)!
This week's installment of Riverdale, "Judgment Night," finally reveals (though there remains some uncertainty) the identity of the Black Hood. At the very least, a character confesses to being the Black Hood.
The entirety of the penultimate episode of season two takes place in the aftermath of Fangs' shooting. Thematically, it's an interesting departure from the rest of this season. The entire episode takes place during the night of Fangs' shooting, and follows the townspeople of Riverdale as they each deal with the reckoning of their actions this season.
I'm most disappointed in the direction the writers have taken Cheryl (Madelaine Petsch). In season one, she was the girl everybody loved to hate. By the end of season one, it was clear there is more to her that meets the eye and that the leads — therefore, the audience — were too quick to judge her.
Cheryl hasn't had an arc this season. Instead, she's just a chess piece for plot. She's gone from stalking Josie (Ashleigh Murray), to dating Toni (Vanessa Morgan), and now she's suddenly a gifted archer with impeccable aim even when her target is a moving person and it's pitch black out?
If the rules of reality and/or familiarity are bent too far, suspense is lost. There were moments in this week's episodes where characters should have been killed or incapacitated from their injuries. Seeing these characters dust themselves off made me stop worrying about them. The writers will build suspense by any means necessary, but I don't believe the "cliffhanger" at the end of the episode will result in a character death. It was just a stunt.
The presumed Black Hood revealing his rationale wasn't convincing enough. It's just a need to cleanse the town of "sinners." It never got deeper than the fact that this person has "darkness" inside them. Wow, how profound!
Next week is the season two finale. It's been 22 episodes since the season one finale, but it doesn't feel like our characters have changed much. Archie (KJ Apa) is supposed to be the show's lead, and yet he doesn't feel like he has a distinct personality. Imagine having a milkshake with Archie at Pop's. What would that be like? I for one can't imagine hanging out with Archie, because he doesn't have a personality. Season one Archie was into football and music. Season two Archie is all about Mr. Lodge (Mark Consuelos). No thanks Archie, I'm busy.
What a waste. The show never delved into why Archie's parent's split up, or introduced us to Jughead's (Cole Sprouse) mother and sister, or seriously explored Dark Betty (Lili Reinhart). I still think this show needs episodes dedicated to specific characters — even side characters — to make Riverdale and its citizens feel more realistic.
Riverdale has been renewed for season 3. Let me know in the comments what your predictions are for the finale and what your hopes are for season 3. ~Yanis Khamsi