Riverdale review – Primary Colors
By Tribute on March 22, 2018 | 3 Comments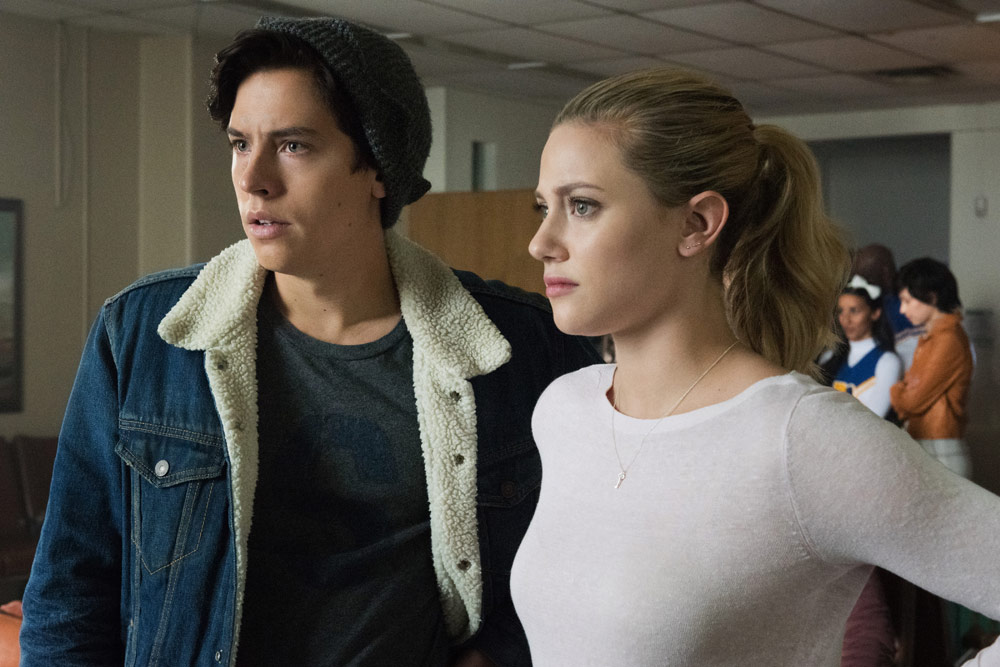 Welcome back bulldogs!
This week's episode was another plot heavy installment of Riverdale. "Primary Colors" was chock-full of Betty (Lili Reinhart) and Veronica (Camila Mendes) drama, Archie's mother (Molly Ringwald) coming back to town, and Jughead (Cole Sprouse) going on a hunger strike!
Riverdale is at its best when it involves the "core four" working together toward a common goal. Remember how satisfying the Blossom murder mystery was back in season one? The problem with this week's episode is all four leads were pursuing completely different goals. As great as our leads are, they aren't strong enough (not even Betty!) to stand on their own.
One way to resolve this could be to give each of the four leads their own episode, or possibly to do a cumulative flashback episode. This episode could take place during the summer before Veronica moved to Riverdale, and help to introduce us to a new side for each lead. It would also serve as a reminder of how far they've come.
A reviewer can dream…
It's election season in Riverdale — for kids and adults! Veronica is running for student council president, but things heat up when a blast from Ronnie's past comes back to haunt her.
Cheryl's story arc takes a dark turn. Uncle Claudius (LIKE IN HAMLET, GET IT?!) might not be as sweet as the maple syrup his family name is famous for.
Jughead decides to go on a hunger strike to prevent Hiram Lodge (Mark Consuelos) from tearing down what was once Southside High. Riverdale's incarnation of Jughead just hasn't been developed as a compulsive overeater. It feels sloppy to bring up Jug's "love" of burgers intermittently. Either commit to it and make it a running gag, or don't.
As for Chic and Betty, this episode reveals why Chic has no Blossom blood. The answer may shock you.
The heart of this show is the friendship between our four leads. These four are our surrogate friends. We tune in every week because hanging out with them feels like hanging out with the idealized group of friends we all wish we had.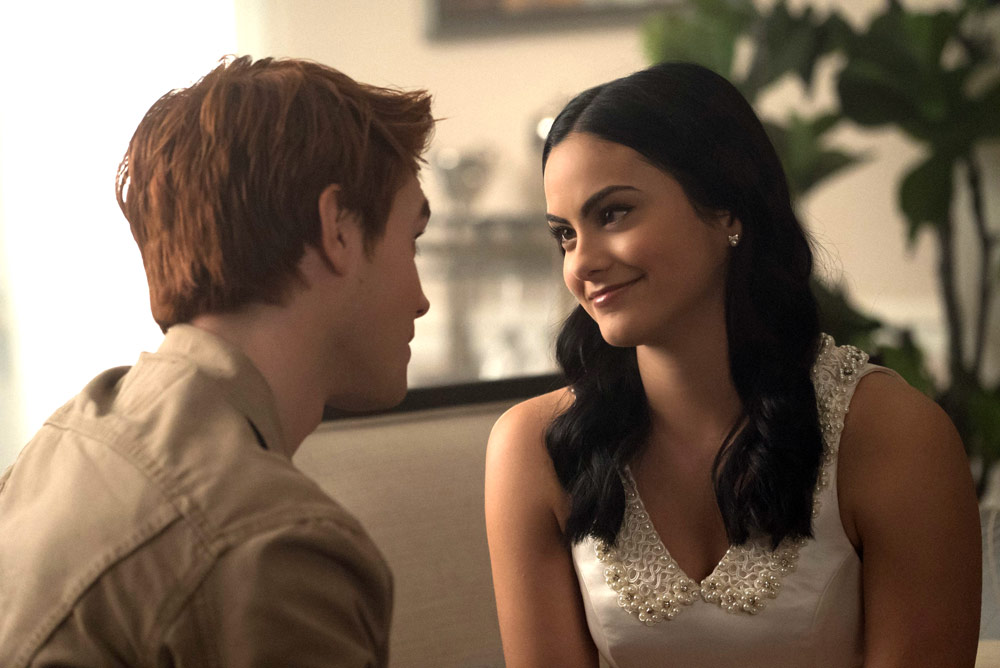 Most friend groups are fickle, catty, fake and flimsy. But with Archie, Betty, Veronica and Jughead, we can indulge in friendship in the manner in which we idealize it. No matter what, these four will go through it together.
Another problem with this season is that now that the Black Hood is gone, the emotional stakes just aren't high enough. There's only a vague ominous threat of gentrification. SoDale doesn't strike terror into my heart the way the Black Hood did.
This show works best when it deals with emotional extremes. I want to see our characters either be ecstatic, or on the killing floor. This week felt more filler than thriller.
I'm holding out for a season finale that brings these four together the way they did in season one.
Let me know your thoughts and predictions in the comments. ~Yanis Khamsi
---
---
---
---
Similar Articles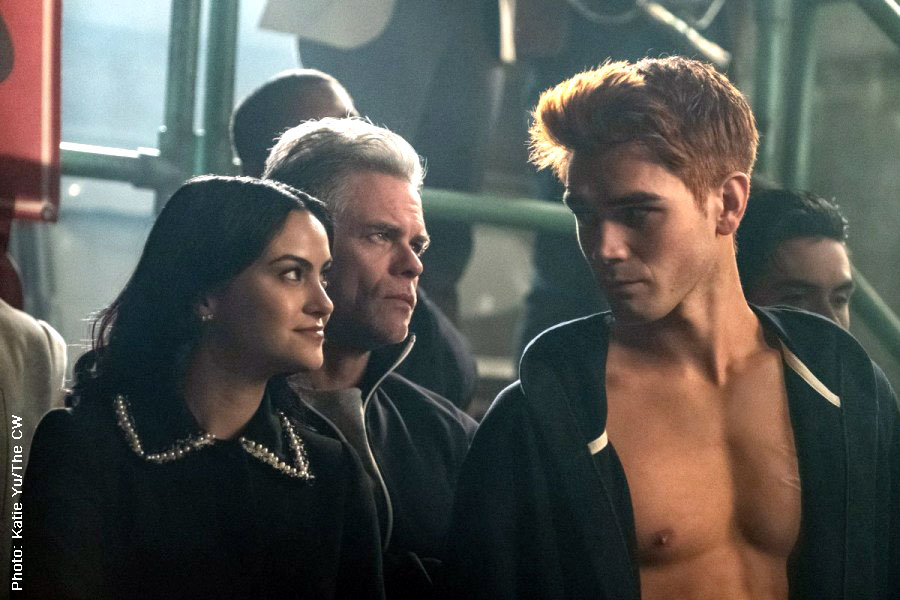 April 22, 2019 | 2 Comments
Archie and Veronica may be getting back together; Betty discovers more about The Farm through discussions with Edgar and Jughead leads a police investigation.
---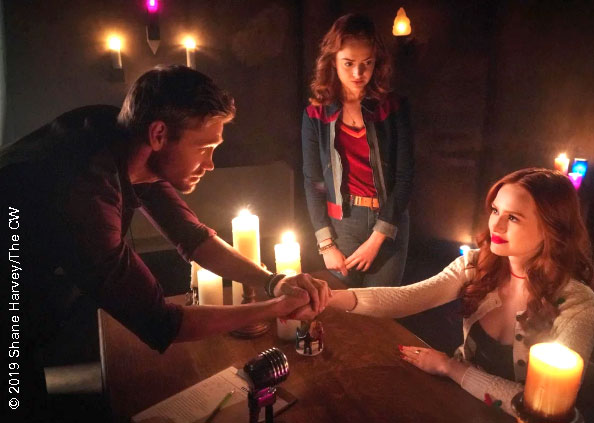 April 1, 2019 | 1 Comment
In the latest episode of Riverdale, Archie (KJ Apa) and Veronica (Camila Mendes) successfully convince the state's governor to pardon Archie's friends.
---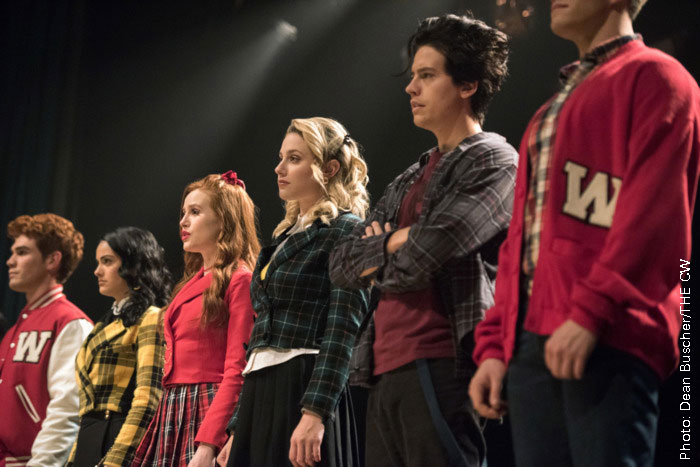 March 25, 2019 | Leave a Comment
Riverdale offers up another musical episode. In this one, the students are presenting the musical Heathers, about a group of high school students and the mental health issues they face.
---