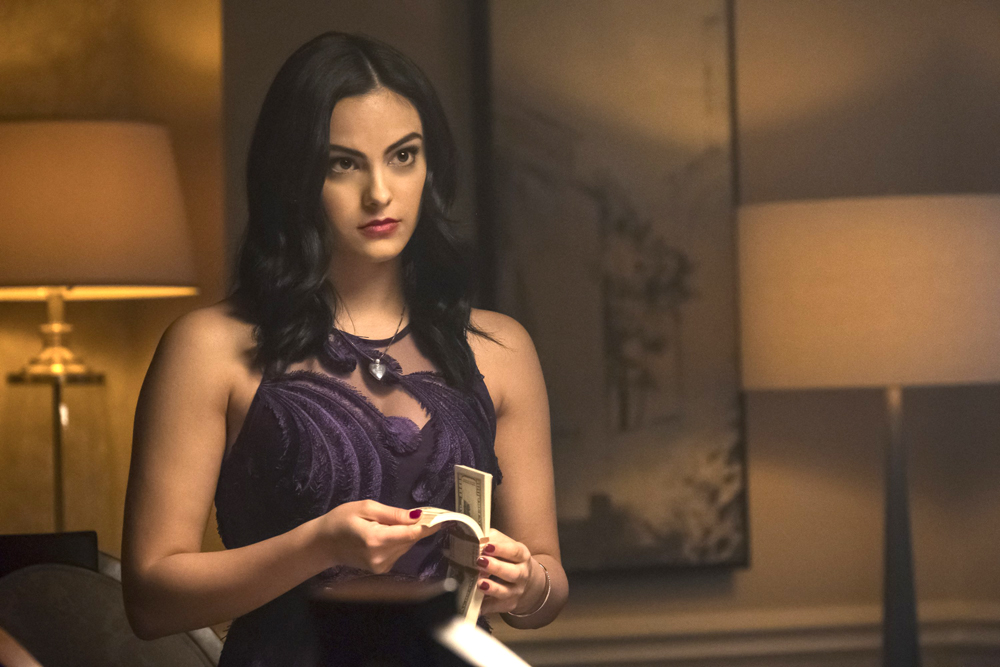 Hallelujah, my prayers have been answered.
For weeks I've been calling for our four leads to come together to take on a more immediate threat than the Southside Serpents or the mayoral election.
This week's episode of Riverdale is astutely titled "Prisoners." Archie (KJ Apa) and Veronica's (Camila Mendes) storyline involves Archie being taken prisoner by an old foe, while Betty (Lili Reinhart) and Jughead (Cole Sprouse) resort to the unthinkable when they uncover a horrible truth about a character.
This episode reveals who wrote the threatening letters addressed to Cheryl (Madelaine Petsch) in the previous week's episode. Do you believe this person was the Black Hood? Let me know in the comments.
Speaking of the Black Hood, I think the end of this week's episode pretty much confirms the Black Hood's identity. This raises some questions. What motives would this person have? What did they have to gain? Why risk everything?
Alice, FP (Skeet Ulrich), Jughead and Betty were the real highlights of this week's episode. The emotional stakes are as high as they have ever been, and I can't wait to see what next week has in store.
One thing I'm lamenting is the inevitable Betty, Archie and Veronica love triangle. I don't think Riverdale's creators could have anticipated the chemistry between Betty and Jughead, and Archie and Veronica. If Archie and Betty are endgame, they'll really have to bring the spark to make us forget about Bughead.
As season two comes to a close, I think Riverdale fans will admit to themselves this season hasn't really built on what season one established.
The episode "The Hills Have Eyes" made me want to live in the world of Riverdale and be friends with Archie, Betty, Veronica and Jughead. That episode stands out because the rest of this season has mostly been meandering plot lines that seemed to go nowhere. How well have we really gotten to know any of the characters this season?
How great would an episode told from the perspective of Hiram Lodge (Mark Consuelos) have been for understanding his character? Why does every episode need to be told through Jughead's narrative?
Let me know your thoughts in the comments. How have you been liking season two? ~Yanis Khamsi