Riverdale review: There Will Be Blood
By Tribute on March 16, 2018 | 1 Comment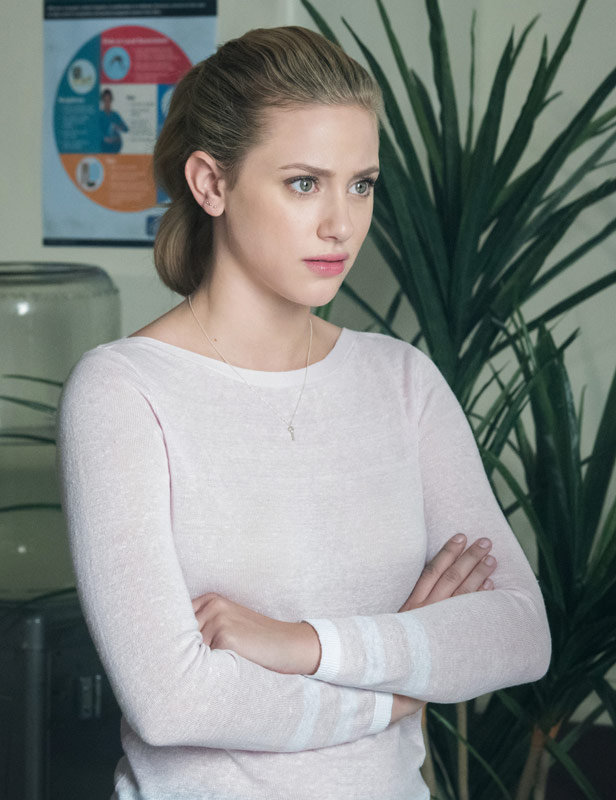 Welcome back folks, it's time for Riverdale Recourse: the finest SPOILER FREE Riverdale column this side of Sweetwater River.
"There Will Be Blood" opens with a shot of Jughead's (Cole Sprouse) Hiram Lodge (Mark Consuelos) bulletin board. Nerdy nitpick: Hiram's mugshot depicts him as over six feet tall, while Mark Consuelos' agency lists him as five-foot-eight. Maybe there's something in the maple syrup?
One of my favorite things about Riverdale is the chemistry between Archie (KJ Apa) and Veronica (Camila Mendes). When I started Riverdale, I — like I suspect many of you were — was rooting for Archie and Betty (Lili Reinhart). I frankly found the Archie and Veronica pairing to be completely contrived. I mean, what does a simple small town boy have in common with a Gossip Girl reject?
Thankfully, Camila Mendes finessed the most shallow and one-dimensional character in the Archie Comics into a character who feels not only real, but completely compelling. We aren't told Veronica and Betty are friends, we're shown it. Veronica stuck her neck out for "B" during cheerleading tryouts, actively tried to set her up with Archie, provided emotional support for her boyfriend when he dealt with the Black Hood while at the same time challenging her "Archiekins" when he took things too far. Archie and Veronica are more than just two horny teens, and this week's episode is a shining example of this.
I'm still not fully sold on Cheryl Blossom. She still feels like a plot device. When the writers need someone to create conflict, she's there. When a character needs to demonstrate that Riverdale is #woke, there's Cheryl. Want a daytime soap opera plot twist (seriously I was waiting for the electric organ)? You got Blossom in the house.
It'll be interesting to see how the Blossom plot plays out. While the Lodges, particularly Veronica, feel like real people, the Blossoms feel about as real as Jughead's "genuine" love of hamburgers.
This brings to me to Jughead, one of the show's most compelling, if not a little heavy-handed, characters. In this week's episode, Jughead's investigative report about Hiram Lodge reaches critical mass. I still found myself cringing at the name "Shankshaw Prison," but Jughead's informant calling himself "Deep Throat" was a fantastic nod to the real life muckraking journalism behind the Watergate scandal.
If Riverdale characters were the Olympics, it wouldn't even be close. Betty Cooper would win all three medals, while Veronica would be leading the pack of hopeless bulldogs biting the powder blue Cooper dust. Lili Reinhart is by far the only actor on this show who has never had a bad episode, let alone a bad scene. Even when the writing is subpar, Lili saves it. It's difficult to articulate, but I think it's the expressiveness in her eyes combined with her tone of voice and body language. Camila Mendes and Cole Sprouse come close, but there's always a rigidity in one of those three areas. Jughead's eyes might be expressive in one scene, but the rest of the performance gets bogged down by his body language, or vice versa. Camila comes the closest, but it feels like a part of her is still holding back. I can't wait to see a #darkveronica scene. I know Camila has it in her.
I defy anybody to find a poorly acted Betty scene. I also encourage any aspiring actors to watch Betty's scenes on mute, and observe the extraordinary range of her facial expressions — especially her eyes.
In this week's episode, things get tense between Chic and Betty. "B" takes a page out of her beau's playbook and starts digging, and what she finds out about Chic is sure to make next week's episode of the most suspenseful in the show's history.
As always, your thoughts and predictions are welcome. Bonus points if you share this column on social media with the hashtag #stickymaple. ~ Yanis Khamsi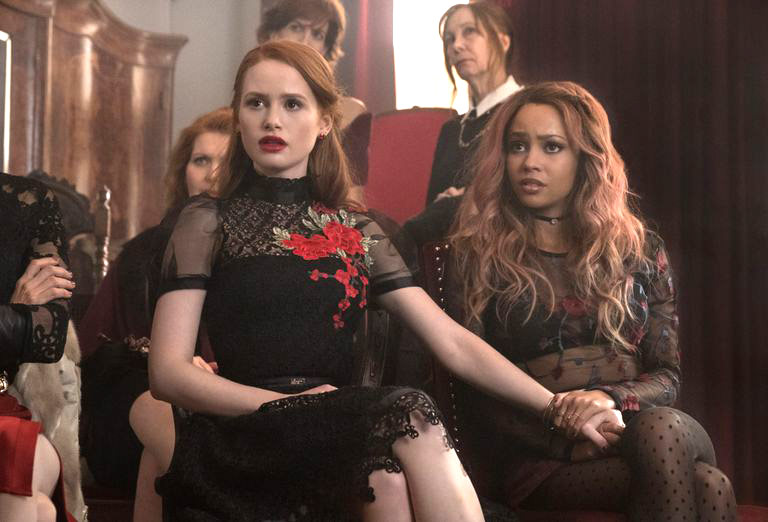 ---
---
---
---
Similar Articles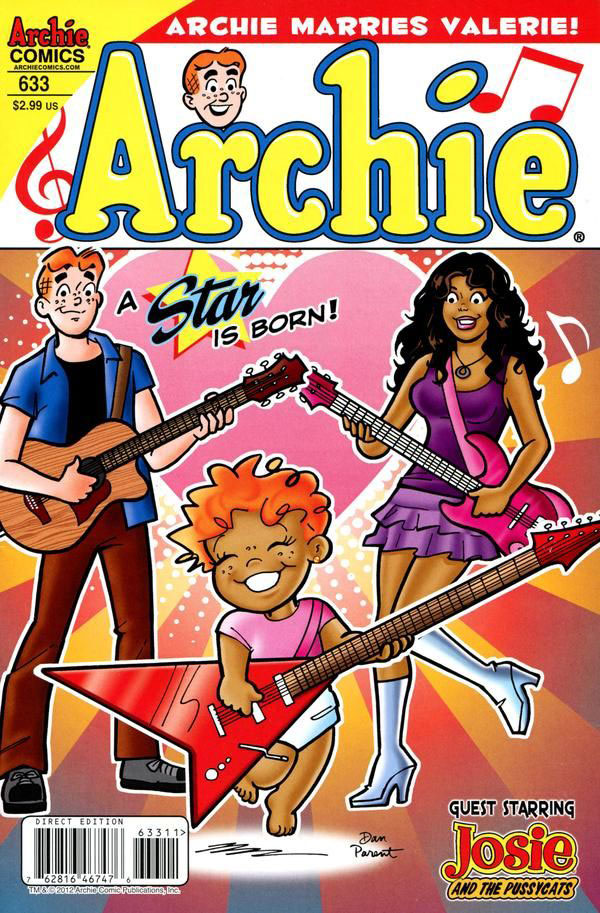 May 8, 2019 | 9 Comments
Archie Comics tweeted a tribute to the royal baby today, shortly after his name was announced as Archie Harrison Mountbatten-Windsor. The baby is Prince Harry and Meghan Markle's first child.
---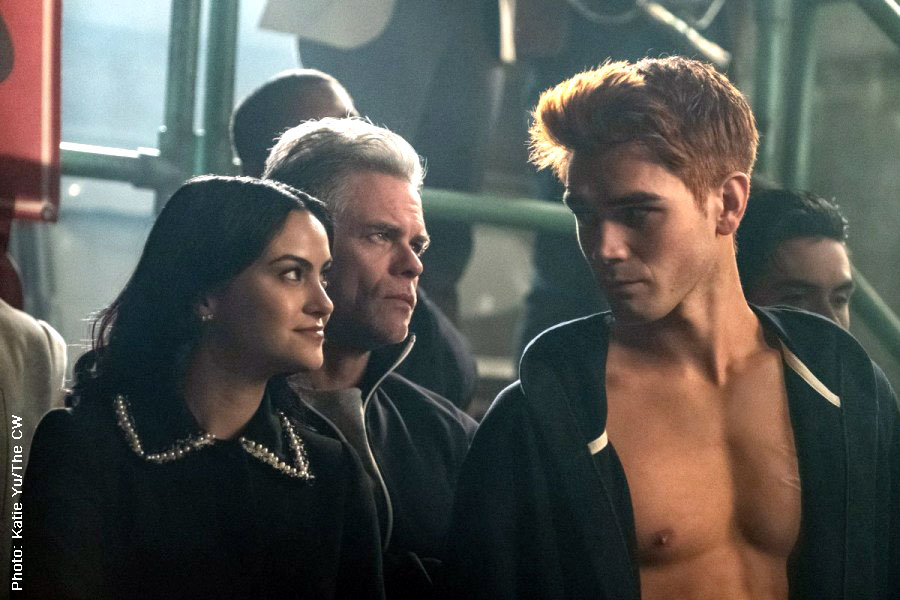 April 22, 2019 | 2 Comments
Archie and Veronica may be getting back together; Betty discovers more about The Farm through discussions with Edgar and Jughead leads a police investigation.
---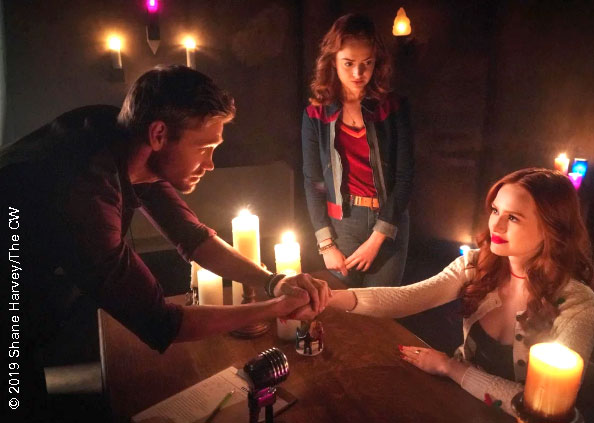 April 1, 2019 | 1 Comment
In the latest episode of Riverdale, Archie (KJ Apa) and Veronica (Camila Mendes) successfully convince the state's governor to pardon Archie's friends.
---