Riverdale S3, Episode 10 review – The Stranger
By Tribute on January 28, 2019 | 3 Comments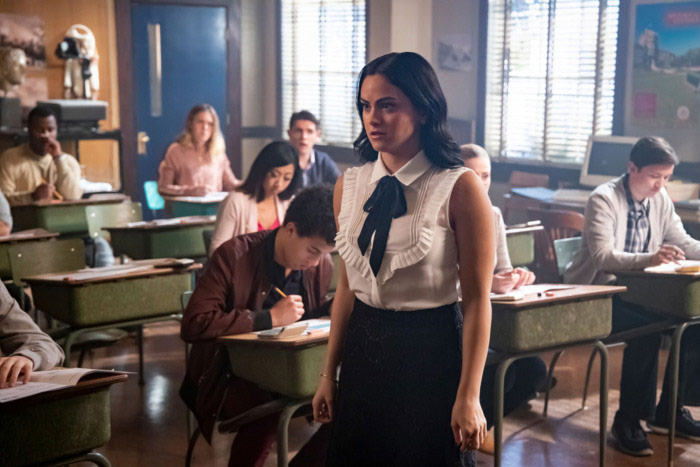 Spoilers below!
I love dogs, but they can be a nightmare to train. I remember trying to teach my cousin's dog to simply sit on command, or not pee in the house. Boy, was that rough (or ruff, haha).
In any case, when the dog finally did the bare minimum of what he was trained to do, I would be so delighted. Not because a dog sitting or holding in his pee is miraculous, but because at least we were making progress.
That's more or less my thoughts on this week's episode of Riverdale.
When I saw Archie (KJ Apa), Betty (Lili Reinhart),  Veronica (Camila Mendes) and Jughead (Cole Sprouse) sitting in Pop's and drinking milkshakes, I felt like I was watching a season one reunion special.
It's back to reality for Archie. The SATs are coming up, and Principal Weatherbee thinks Archie's missed too much school, and should probably retake his junior year.
Archie then whines about not graduating with his friends. Ugh. Excuse me?! With all the messed up supernatural shit Archie's been through, graduating with his friends is really what's important to him? Gee, I thought, you know, not being murdered, was priority numero uno. Guess not.
I liked seeing Archie and Reggie fighting over Veronica. As a fan of the comics, I that's about as classic Archie as it gets. I also enjoyed Betty visiting her father in prison à la Silence of the Lambs.
On the Jughead/Serpents/Gargoyle King side of the things, I wasn't as thrilled. So FP Jones is the new sheriff in town (literally)? Cool, I guess someone with no history in the field of law enforcement, and a convicted felon (!), can be a sheriff. Yippee!
I love that the focus is on high school, but now that makes all of this Gargoyle King and The Farm stuff feel so vestigial. Do you care who the Gargoyle King is? I don't.
Oh by the way, it's Tall Boy. OK, so he's the Black Hood and the Gargoyle King, and yet he's a minor character that only appears once in a blue moon. Tall Boy is just his nickname, his real name is "Lazy Writing."
They killed off Uncle Claudius, and Hiram's recovering in the ICU after being shot by an off camera assassin.
Tall Boy is dead too. Yay! It looks like the writers are finally digging themselves out of the hole they dug themselves into.
Does this mean we'll see some football games? School dances? The kids having fun?!
A reviewer can dream.
This show will have fully won me back if and when Archie and Betty start hooking up. Can you imagine the love quadrilateral of Archie, Reggie, Veronica and Betty?!  Now that's entertainment!
I'm not fully back on board, but I am looking forward to the next episode, which is something I haven't done in a while.
Good boy Vegas, good boy. ~Yanis Khamsi
---
---
---
---
Similar Articles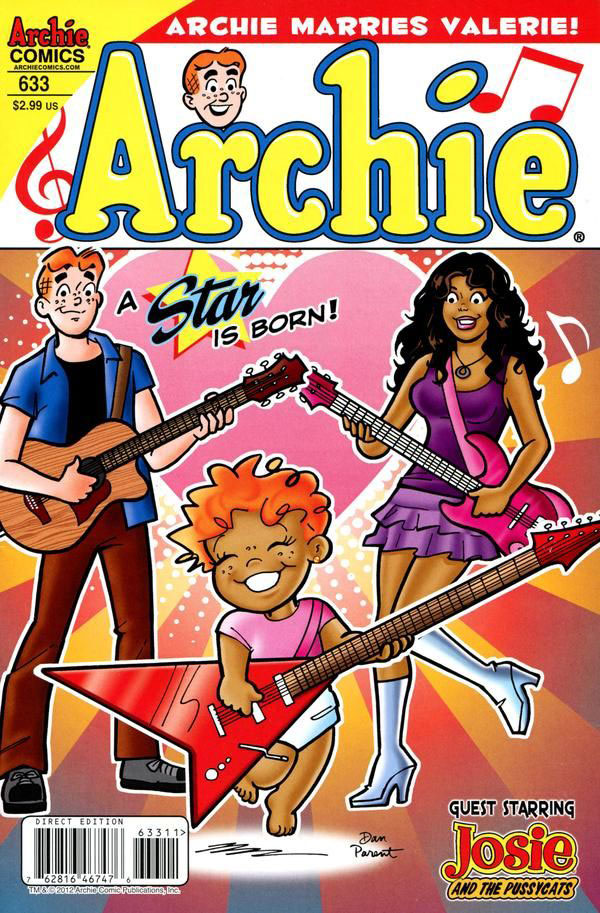 May 8, 2019 | 9 Comments
Archie Comics tweeted a tribute to the royal baby today, shortly after his name was announced as Archie Harrison Mountbatten-Windsor. The baby is Prince Harry and Meghan Markle's first child.
---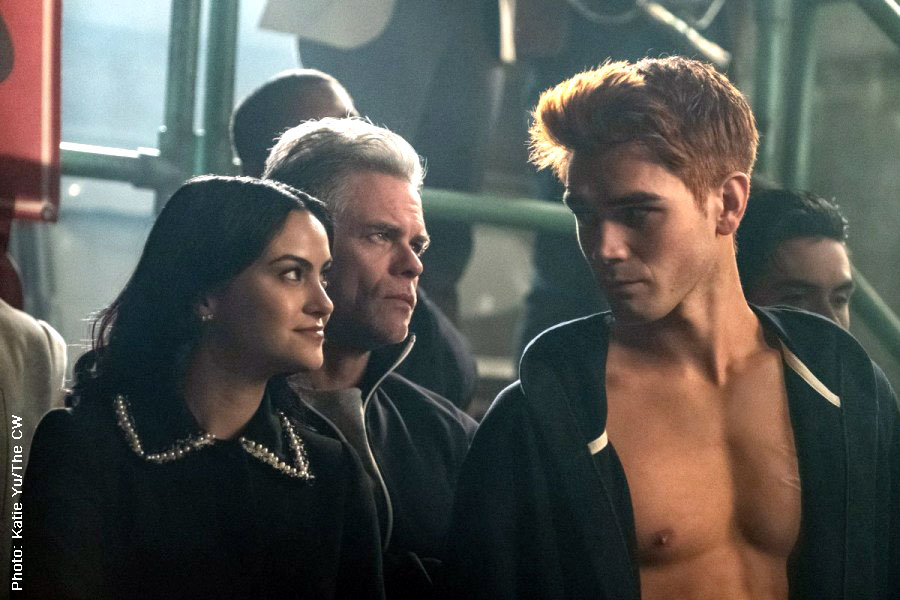 April 22, 2019 | 2 Comments
Archie and Veronica may be getting back together; Betty discovers more about The Farm through discussions with Edgar and Jughead leads a police investigation.
---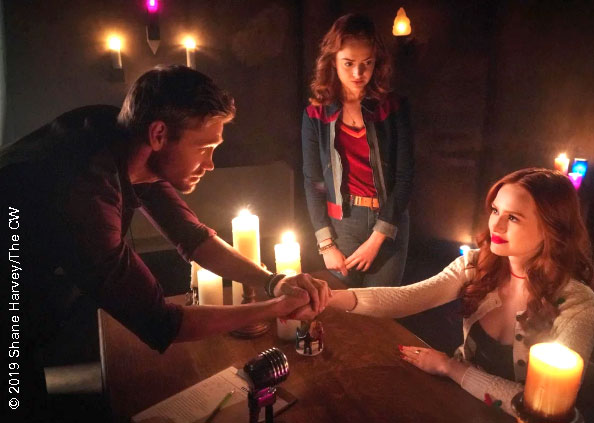 April 1, 2019 | 1 Comment
In the latest episode of Riverdale, Archie (KJ Apa) and Veronica (Camila Mendes) successfully convince the state's governor to pardon Archie's friends.
---