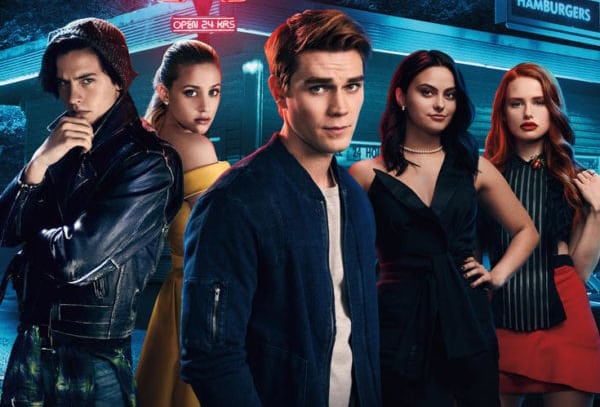 Riverdale was originally a high school show. This year, it's strayed away from that quite a bit. In the latest episode, we were given a plot about drugs, a plot about gangs, a plot about a cult and a plot about semi-legal boxing.
I loved seeing Archie and Josie together. I hope to see more of them together, but a part of me feels like this pairing is a bit arbitrary.
I have four words for the writing staff. Set up and payoff.
In season one episode one, Kevin tells Veronica (Camila Mendes) that Betty (Lili Reinhart) and Archie (KJ Apa) are endgame, meaning they'll end up together. There was even more set up when they kissed in season two, and when Betty rescued Archie earlier this season.
You know what wasn't set up? The Gargoyle King or the Farm (the cult that Betty's mother and sister have joined). You know what was? Betty and Jughead (Cole Sprouse) having relationship troubles because of his social issues.
Cheryl's infatuation with Archie was set up, her homosexuality wasn't. It was just thrown in there. Fred and Hermione was set up, but where's the payoff?
Season one set up an Archie, Veronica, Cheryl, Betty, Jughead love pentagram. I would love to see this show explore that. I understand the Farm subplot will be resolved in the episodes to come, which will be an exciting way to end the season and hopefully address some of the gang's relationships.
Let me know what you think of this week's show in the comments. ~Yanis Khamsi