Riverdale, S3, Episode 14 review – Fire Walk With Me
By Tribute on March 11, 2019 | 1 Comment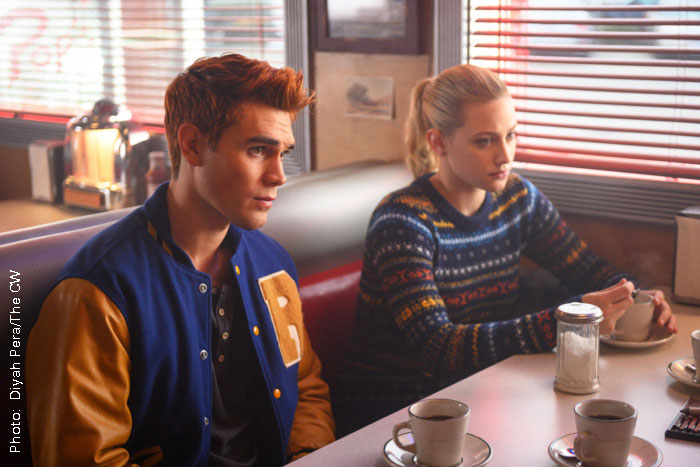 "Is this a high school, or a Roger Corman movie?"
You tell me Jughead (Cole Sprouse), you tell me.
While watching this week's installment of Riverdale, I couldn't help but rejoice seeing our core four, Archie (KJ Apa), Veronica (Camila Mendes), Betty (Lili Reinhart) and Jughead, hanging out in the school lounge.
Veronica and Reggie (Charles Melton) have expanded their speakeasy into a casino yet again, in the hopes of repaying their enormous debt to Hiram Lodge (Mark Consuelos). In the process, Veronica joins forces with the Pretty Poisons to help keep Hiram and his rotten affiliates away from the speakeasy.
Jughead is trying to hold onto his Serpents. They've lost their identity, especially since the Gargoyles have joined their gang and most of the female Serpents have defected to the Pretty Poisons.
Betty is dealing with her good friend Kevin joining the Farm. By the end of the episode, she's feeling conflicted. What if the Farm really is all it's cracked up to be?
And lastly, Archie's story line. This is what shows like Riverdale need. They need to introduce guest characters to shake things up and to challenge the status quo. Ricky is a little boy on the run from Social Services. Archie, true to his comic character nature, takes him in and treats him like his own son.
I loved Ricky's story line because it was contained to one episode. I wish Riverdale would introduce more characters for either one, two or possibly three episodes. Such characters could be love interests, friends, villains, etc.
Seeing our characters go through these episodic adventures would help the audience feel a sense of growth.
At the end of the episode, we got to see Archie, Betty and Jughead make a pact to finally end this G&G madness once and for all.
Each character at that moment had just gone through an episode where they grew.
Jughead resolved to make all Serpents, old and new, law-abiding deputies of the Sheriff. The former Gargoyles begrudgingly agreed.
Toni (Vanessa Morgan) is paving her own way as leader of the Pretty Poisons, putting her at odds with her girlfriend Cheryl (Madelaine Petsch).
Betty saw Kevin walk across hot coals unharmed, which shook her conviction that the Farm is a cult that brainwashes innocent people. At the very least, she now knows members of the Farm are true believers.
As for Veronica, what ties does she have to the show? She runs a speakeasy? She doesn't feel like Betty's best friend, even though that's what they're supposed to be. She and Reggie have their own thing going on.
If football was still a thing, Archie and Reggie would be teammates and Veronica and Betty would both be Vixens.
By never seeing these kids, you know, be kids, we are robbed of organic high school friendships.
I enjoyed this episode, I just feel when these kids graduate high school I'm going to say to myself, "How nice would it have been to actually see these kids go through high school together?"
The closest we've gotten to this is Archie's story line this week — let's hope we can have a few more before the season ends.
Do you agree? Let me know what you think in the comments. ~Yanis Khamsi
---
---
---
---
Similar Articles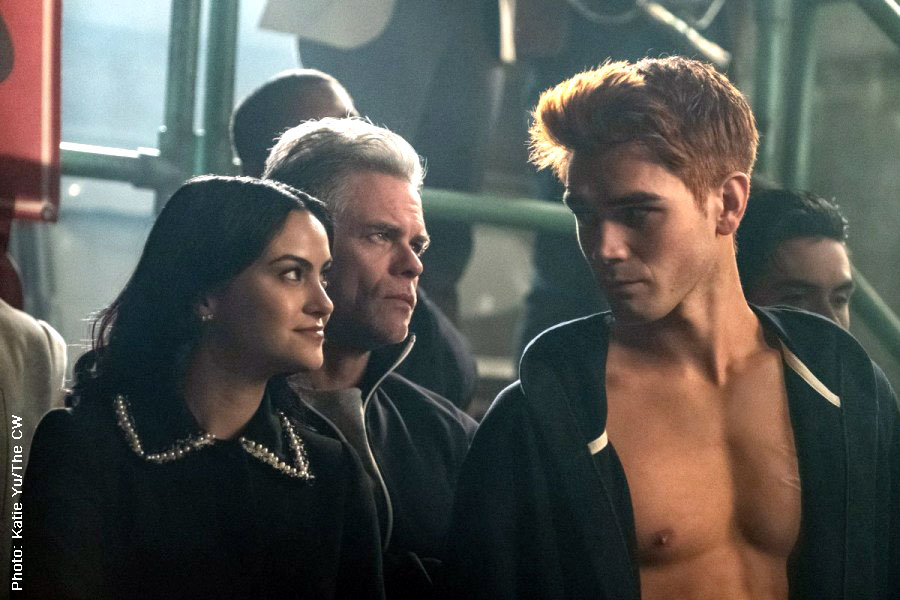 April 22, 2019 | 2 Comments
Archie and Veronica may be getting back together; Betty discovers more about The Farm through discussions with Edgar and Jughead leads a police investigation.
---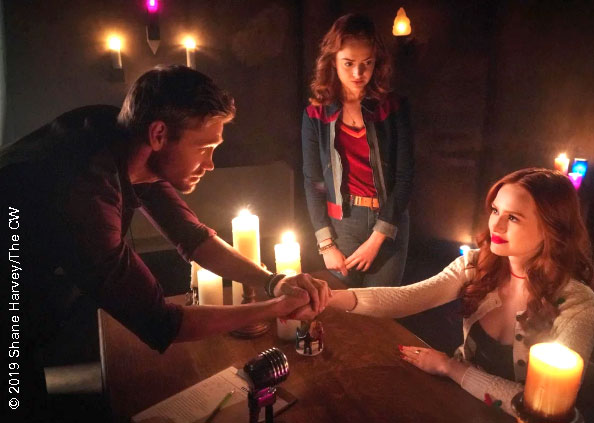 April 1, 2019 | 1 Comment
In the latest episode of Riverdale, Archie (KJ Apa) and Veronica (Camila Mendes) successfully convince the state's governor to pardon Archie's friends.
---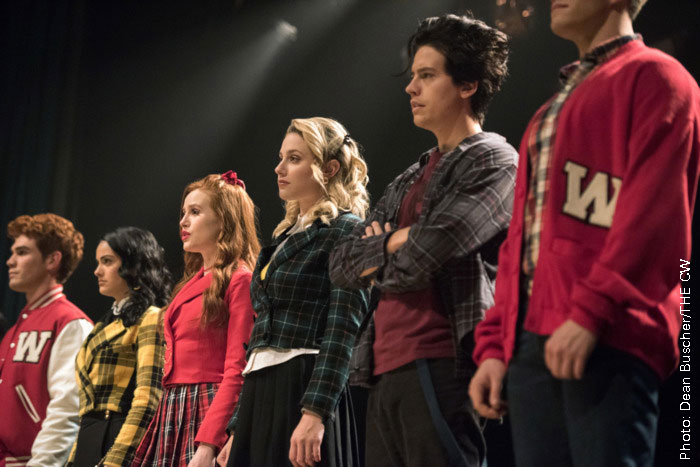 March 25, 2019 | Leave a Comment
Riverdale offers up another musical episode. In this one, the students are presenting the musical Heathers, about a group of high school students and the mental health issues they face.
---