Riverdale S3 Episode 18 review – Jawbreaker
By Tribute on April 22, 2019 | 2 Comments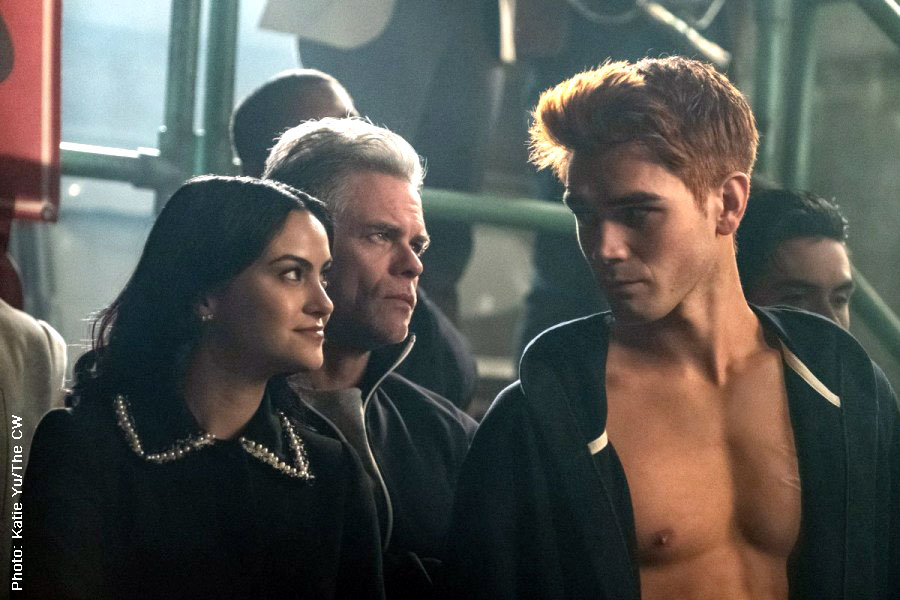 SPOILERS BELOW!
So Riverdale is a boxing show now?
Veronica (Camila Mendes) has organized a rematch between Archie (KJ Apa) and his old foe Randy Ronson.
I don't understand why Veronica, wearing only a towel, had to confront Elio, the fight's promoter, in a men's steam room. Possibly a power move?
Fair enough, but it was still kind of weird.
There was a bit of sexual tension between Archie and Veronica as they discussed the fight. So I guess they're going to get back together at some point?
This brings me back to what I've been saying all along. Setup and payoff. What was set up was an Archie, Veronica and Betty  (Lili Reinhart) love triangle. Boxing wasn't set up, football was. So was Archie's music.
Archie's trials were supposed to be him feeling torn between Veronica and Betty, and football and music. Jughead (Cole Sprouse) was supposed to be his friend and confidante, and Reggie (Charles Melton) his rival.
But with the way this show has gone, WAY too much emphasis has been put on Jughead. Jughead, in season one, was an emotionally detached and emotionally damaged character who bounced really well off of Archie.
Jughead was a writer in season one, remember? In this week's episode, Jughead is the leader of a police investigation. What?! The episode ends with his sister being kidnapped by a magical Gargoyle. What?! If you went back in time and showed this recap to a season one viewer, they wouldn't believe me.
Speaking of unbelievable, I must admit I enjoyed Betty's arc in this week's episode. Betty has gone from being contemptuous of The Farm to actually physically harming Evelyn and threatening her with violence.
This episode is about Betty growing to understand that if The Farm truly makes people happy and gives peace of mind to its adherents, then who is she to judge?
Still, I would have preferred this lesson to have manifested itself another way. Why not have an evangelical Christian movement in Riverdale? They might as well, since they already have the Sisters of Quiet Mercy.
Maybe Betty can be at odds with the movement over issues such as abortion, gay marriage and sexual liberation.
Still, Edgar Evernever (Chad Michael Murray) did a great job explaining to Betty how religion can heal people, even if it means reality is suspended.
When Betty discovers what her mother has been saying to Edgar, she discovers a hurtful truth: Alice is afraid of Betty's darkness and Edgar has been defending Betty.
I like these revelations, I just wish this payoff had a more solid setup.
When Archie delivered the finishing blow against Randy, I wasn't as happy as I should have been. Here's why:
1. Randy was not set up as Archie's ultimate rival. Randy is Elio's pawn.
2. Elio is not Archie's biggest rival either. If anything, Warden Norton and Hiram Lodge are.
3. Boxing was not set up as Archie's "thing," football and music were.
But there's hope. Riverdale's been renewed for season four. Our leads can go to college and hopefully have a somewhat normal life. Maybe they can move to New York City? Veronica, Archie, Jughead and Betty could all share a place in Brooklyn.
Veronica works to legitimize Lodge Industries, Archie works as a session guitarist and songwriter, Betty works as a journalist and Jughead as an author.
Reggie could have a recurring role too, I suppose. I only say this because he hasn't really had much setup as a character — I doubt he'd be missed.
It'll be a regular Bohemian young-adult drama!
I'm excited to see this season end because it means these plot points will finally be dead and buried once our leads graduate from high school.
Let me know what you want to see happen in season 4 in the comments. ~Yanis Khamsi
---
---
---
---
Similar Articles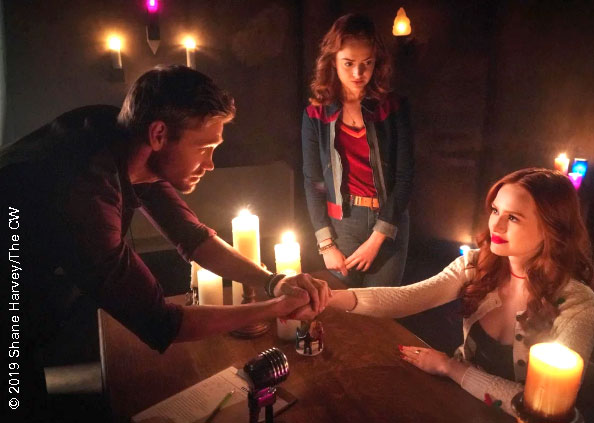 April 1, 2019 | 1 Comment
In the latest episode of Riverdale, Archie (KJ Apa) and Veronica (Camila Mendes) successfully convince the state's governor to pardon Archie's friends.
---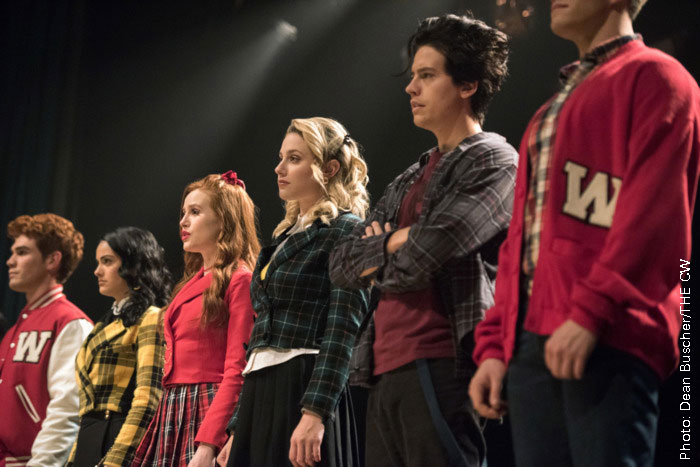 March 25, 2019 | Leave a Comment
Riverdale offers up another musical episode. In this one, the students are presenting the musical Heathers, about a group of high school students and the mental health issues they face.
---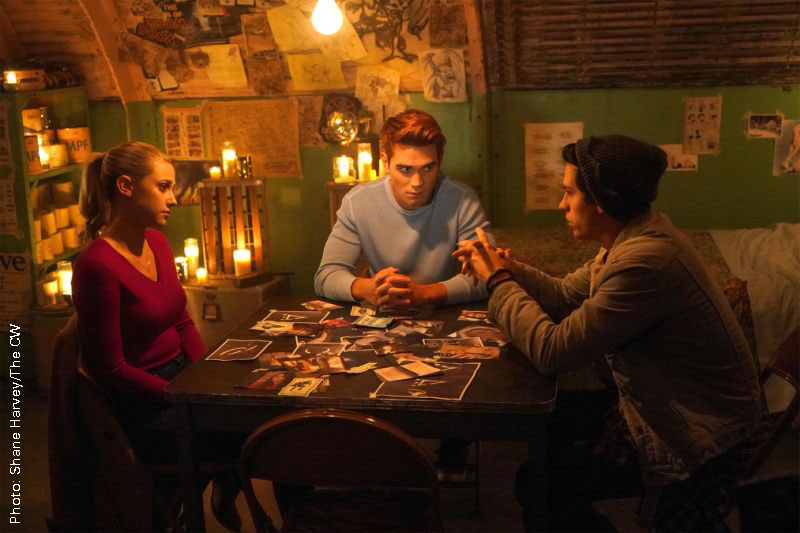 March 18, 2019 | Leave a Comment
Riverdale's episode 15 of Season 3 featured FP's 50th birthday party and a touching speech from Jughead, who finds out his mother is into some shady dealings.
---