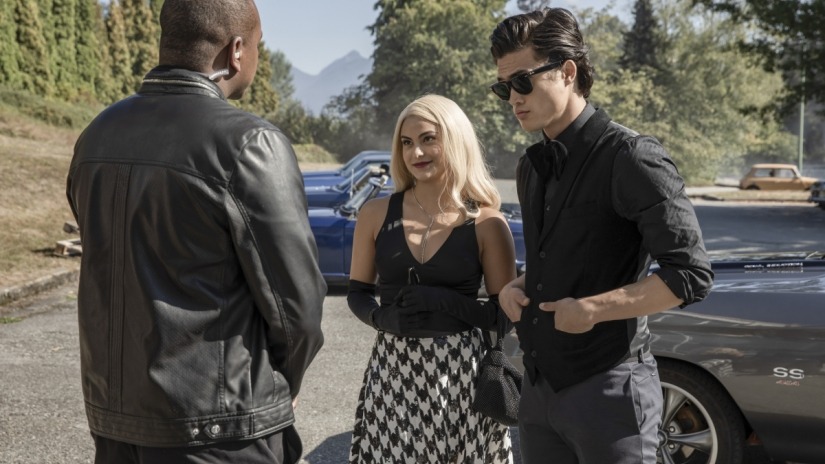 Spoilers below!
Riverdale is a lot like Archie (KJ Apa) in this week's episode. Just when it seemed all hope was lost — redemption.
Set up, and payoff my friends. It's the secret to satisfying storytelling. Archie has spent his life giving back, and now his friends have returned the favor.
Forget what I've said about Veronica (Camila Mendes). This week was her magnum opus. She risked her life — even physically harming her father — to save Archie.
Veronica Lodge, as of 2018, is the single greatest role model for teen girls in the history of teen soap operas. She is the popular glam queen, but she is not motivated by hypergamy. In other words, rather than dumping Archie as soon as his social status dropped and he went from in-crowd to inmate, she chose to honor the commitment she made to her boyfriend.
I defy anybody reading this to find another example of a female television lead who is SIMULTANEOUSLY the most popular girl in school AND as UNCONDITIONALLY loyal to her friends and lovers as Veronica Lodge. I'll wait.
This episode ingeniously combined the role-playing game the kids have been playing — Gryphons and Gargoyles — with real life. Riverdale is legitimately controlled by the cosmic model of this game.
It'll be interesting to see how this all plays out. Leave your comments below.
I know I'm hard on this show. But this is the single greatest self-contained episode in the show's history. My favorite moment had to be Betty (Lili Reinhart) finally being reunited with her best friend Archie. The look of genuine uncontainable joy Betty gave Archie is a metaphor for the show's audience. Remember episode one, when these two were best friends and spent time together?
The chase scene is the most suspenseful scene in this show's history. Why? Because the stakes were realistic. Obviously Archie wasn't going to die. But he could have easily been captured and sent back to jail.
That chase scene. The way it was edited, shot and performed. That is the greatest scene Riverdale has ever produced.
Keep 'em coming!
What did you think of this week's episode? Let me know in the comments. ~Yanis Khamsi