Riverdale S3, Episode 7 review – The Man in Black
By Tribute on December 10, 2018 | 4 Comments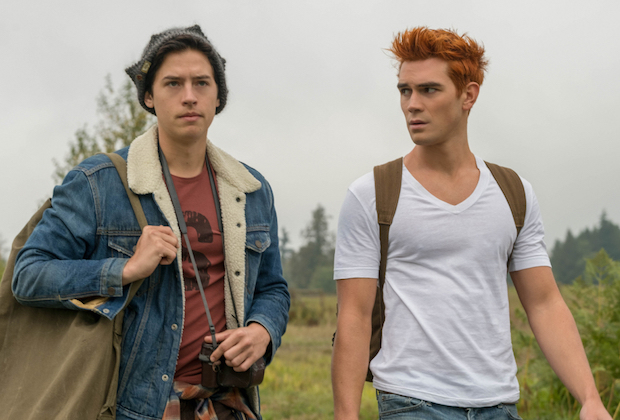 Spoilers below!
Now that's more like it!
This week's installment of Riverdale was actually a collection of three vignettes This is exactly what I've been suggesting. The first of these vignettes is "Archie (KJ Apa) and Jughead (Cole Sprouse)."
When we last left our heroes, they were on the run from Hiram Lodge (Mark Consuelos). This week's episode finds the boys creeping up on a farmhouse looking for a place to stay. The town is mysteriously empty, save for a few young girls consumed by Gryphons and Gargoyles.
I really loved seeing the tension between Jughead and Archie. When Hiram is revealed to be the infamous "Man in Black," Archie decides it's time to murder Hiram…with gardening equipment?!
A part of me wanted to see that.
But alas, Jughead talks Archie out of killing Hiram. The two run away and escape Hiram's clutches.
I hate to say it, but Hiram jumped the shark. He went from being "Archie, you're not good enough for my daughter (Camila Mendes)," to "Archie, I'm going to MURDER YOU!"
Wow.
Veronica's story line was…OK. She's decided to introduce gambling to her speakeasy. She was able to use her father's connections to secure a dealer that would ensure the house always wins. The sexy glances Veronica and Reggie (Charles Melton) shared were the beginning of the inevitable love pentagram involving Archie, Betty (Lili Reinhart), Veronica, Reggie and Jughead.
I can't wait! I'm more excited than a bag of fizzle rocks.
Speaking of, Betty's incarceration was pretty scary, save for the fact she's encouraged to take fizzle rocks. What are fizzle rocks? It's crack cocaine in the form of pop rocks!
This might sound devilish, but Riverdale should release fizzle rock and jingle jangle as candy. Come on! You're telling me you wouldn't buy them?
Ethel (Shannon Purser) is Betty's roommate at the Sisters of Quiet Mercy. I liked seeing Betty try to fool Ethel and the sisters, but in the end she's forced to eat humble pie. Betty wasn't fooling anyone. They just allowed her to think that when she inevitably tried to escape.
A solid episode, but a few things I've noticed.
1. Do none of these kids go to school anymore?
2. The Gargoyle King doesn't really look that scary. What reason do we have to fear him? Maybe he should have foot soldiers or a viceroy. Look at how scary the warden was.
3. Shannon Purser and Mark Consuelos are being WASTED. You could have given Ethel a love interest and made her come out of her shell. You could have made Hiram a sympathetic villain. We could have seen his upbringing and grown to understand why he is the way he is.
Sadly, as I've predicted in the past, this show can never go back to being a high school show. It's like one of those nightmares you have when there's somewhere you really need to get to, but you keep getting sidetracked on these long meandering detours. That's what Riverdale feels like to a tee.
Is that how you feel? Let me know in the comments ~ Yanis Khamsi
---
---
---
---
Similar Articles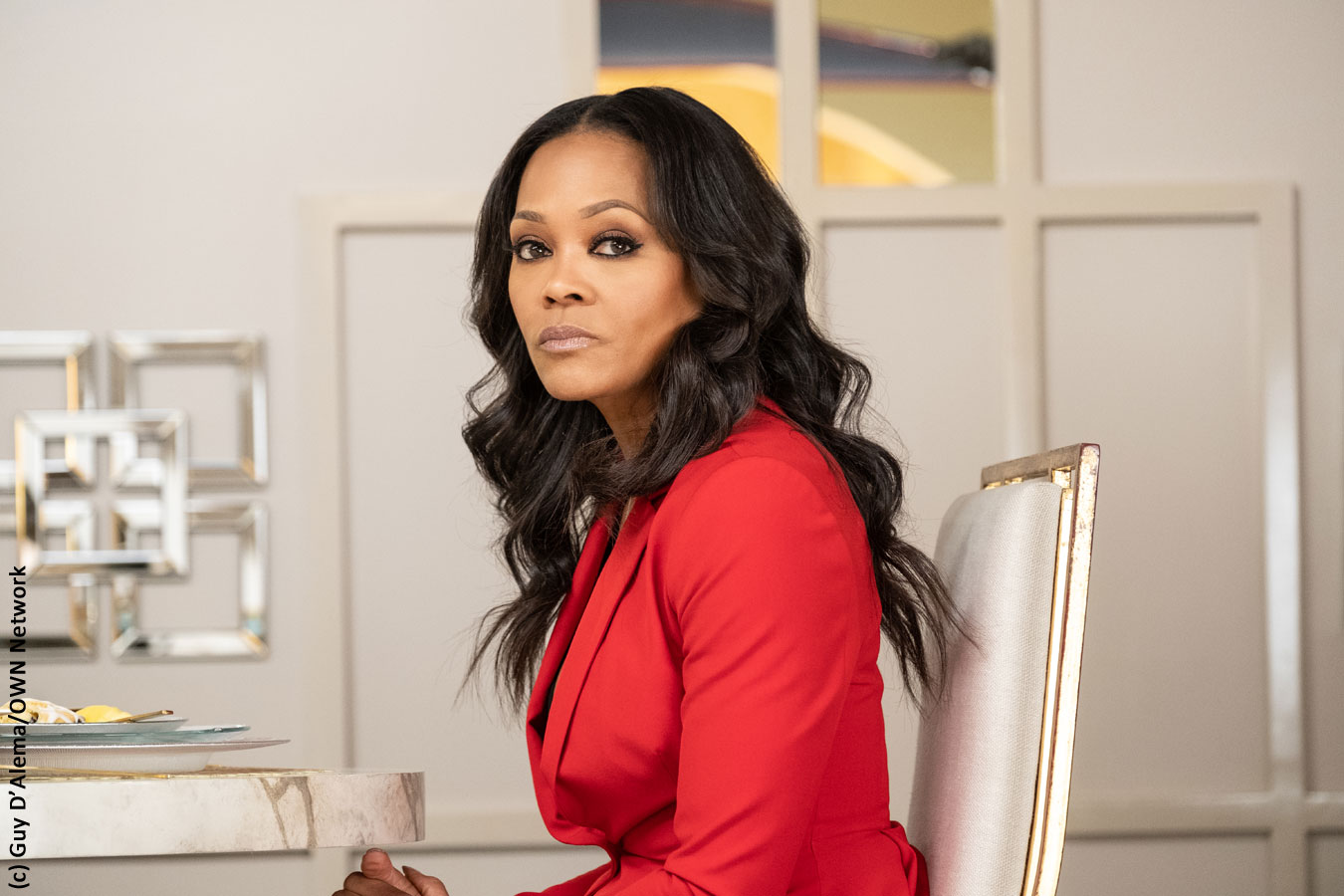 June 12, 2019 | 3 Comments
Robin Givens talks about escaping an abusive marriage, returning to work after raising children, and her upcoming starring role on the drama series, Ambition.
---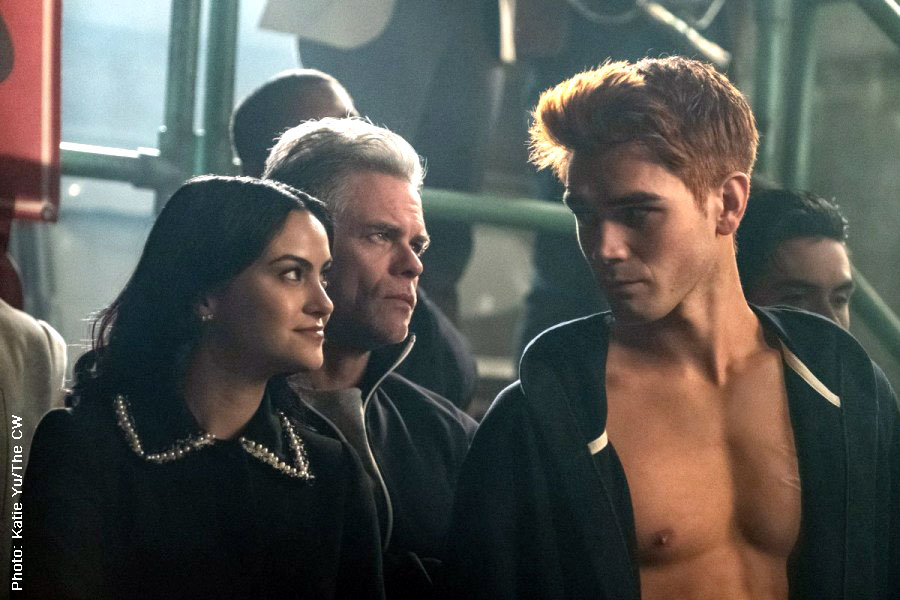 April 22, 2019 | 2 Comments
Archie and Veronica may be getting back together; Betty discovers more about The Farm through discussions with Edgar and Jughead leads a police investigation.
---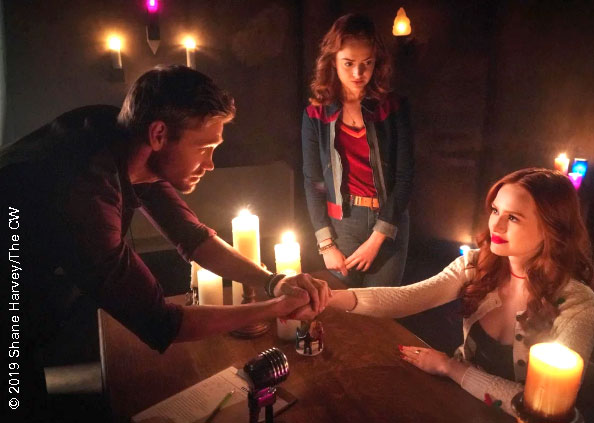 April 1, 2019 | 1 Comment
In the latest episode of Riverdale, Archie (KJ Apa) and Veronica (Camila Mendes) successfully convince the state's governor to pardon Archie's friends.
---