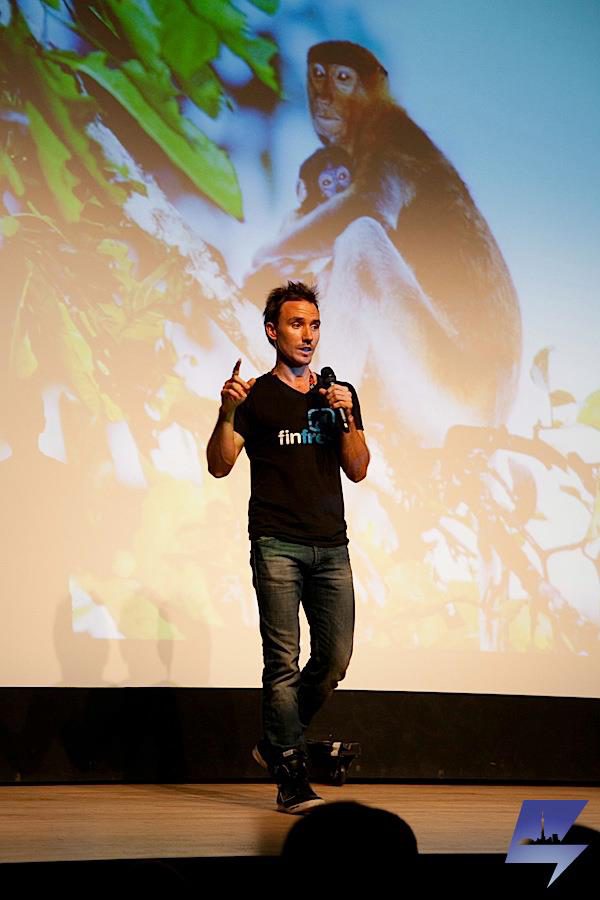 Canada's Clean50 honoree list was released just a few days ago to honor 50 Canadians who are sustainability leaders in a variety of categories. Of the 50 honorees, the most notable is Sharkwater filmmaker Rob Stewart, who will receive Clean50's second ever Lifetime Achievement Award posthumously on Sept. 28 in Toronto.
Clean50 Executive Director Gavin Pitchford said, "Selecting Clean50 winners becomes more exciting each year. We have the luxury of considering nominations from across the country with an amazing range of backgrounds."
In 2006, when Stewart's first film Sharkwater debuted at the Toronto International Film Festival, it shed a light on the incredible devastation caused by the shark fin industry on these majestic animals. He opened our eyes to how shark finning was leading to the destruction of our oceans. The movie, seen in countries around the world by over 125 million people, not only won 50 awards, but saved the lives of an estimated 30 percent of the world's sharks as laws and public policies were changed worldwide.
Stewart's second documentary, Revolution (2013), spoke of the greatest threats facing humanity as he discovered that the decimation of sharks was only the beginning of a crisis for the world's population. The No. 1 Canadian documentary of 2013, Revolution gave a detailed look at what we can all do to make the world a cleaner, safer, more ecological place to live.
Stewart has inspired many young filmmakers, including Julia Barnes (Sea of Life), Natalie Lucier (To the Orcas, With Love), Jonah Bryson (The Fight For Bala) and Australia's Madison Stewart (Shark Girl).
Sharkwater: Extinction, which Stewart was working on when he passed away during a tragic diving accident, is slated for release in 2018. It works to further expose the multi-billion dollar shark industry that secretly forces shark products into our everyday lives while simultaneously causing the extinction of one of Earth's most important animals.
Past Clean50 honorees include a long list of influential Canadian citizens/environmentalists, including Loblaw CEO Galen G. Weston for his work to preserve the wilderness; Ontario Premier Kathleen Wynne for saving  Northwestern Ontario's Experimental Lakes Area (ELA) freshwater research site; Quebec Premier Phillippe Couillard for his expertise on climate change and carbon markets; Alberta Premier Rachel Notley for making Alberta a leader in the fight against climate change and Vancouver Mayor Gregor Robertson, who is leading the charge to make his city the greenest in the world by 2020.
Clean50 Summit 7.0 takes place on September 28 at Toronto's Royal Canadian Yacht Club Clubhouse on Toronto Island. It will include working sessions to consider solutions to climate change related issues, followed by an evening dinner and awards ceremony.