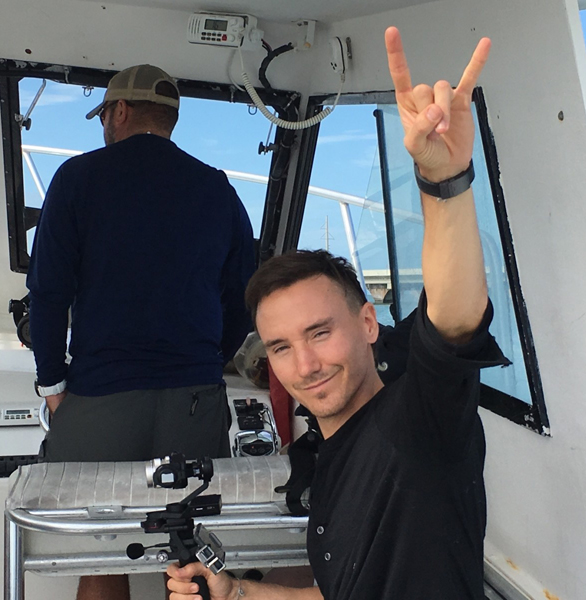 Rob Stewart's family has released the following press release:
Celebrate the life and cherish the memories of Rob Stewart on Saturday February 18th, 2017.
On behalf of Brian and Sandra Stewart (Campbell), their daughter Alexandra, and the entire Stewart family, we ask you to join us in celebrating the life of our dear son and brother, Robert Brian Stewart (December 28, 1979 – January 31, 2017), who was taken too soon and is forever in our hearts.
A funeral service for all who loved Rob will be held at Bloor Street United Church on Saturday, February 18, 2017 at 1:00 p.m. (300 Bloor Street West, Toronto, M9B 6B7).
Kids welcome.
In lieu of flowers, please consider donating to continue Rob's work to save our sharks and oceans at www.sharkwater.com (through the World Wildlife Fund).
Rob Stewart was instrumental on getting a ban on shark finning — his efforts to protect sharks led to over 80 countries installing bans on the cruel practice. His first film, Sharkwater, not only won more than 50 awards around the world but it opened up people's eyes to the plight of sharks and the fact that they were quickly disappearing from the ocean.
Rob also worked diligently to save the environment, as seen in his second award-winning film, Revolution. He met with tragedy in the Florida Keys on Jan. 31, 2017 while working on the sequel Sharkwater: Extinction, but his family has vowed to keep up the work that Rob started.
Click here to go to Rob Stewart's Sharkwater site for more information.