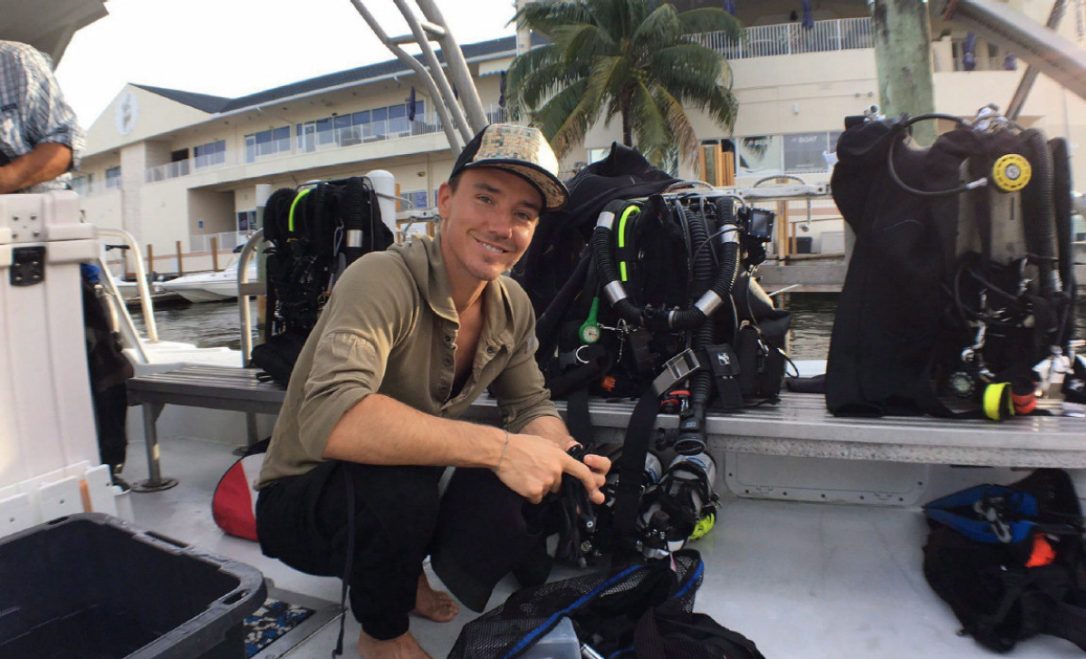 The family of Canadian conservationist and documentary film producer Rob Stewart, whose body was found off the coast of Islamorada on February 3rd, filed a lawsuit this morning against several businesses and people involved in his fatal dive trip.
The Stewart family hopes the legal action will change the ways careless diving businesses operate and help keep attention on Rob's mission of ocean conservation.
Rob's father, Brian Stewart, said this morning: "There's no way anyone should die the way Rob died. It's the irresponsibility of the people involved that caused it. Had somebody had their eyes on the water…"
His mother, Sandy Stewart, added, "So many things went wrong. So many careless mistakes were made. And he would want to make sure that this never happened to anyone else again."
Among the defendants in the case is the company Add Helium, which is owned by Peter Sotis, who also named in the lawsuit. Stewart and dive organizer Sotis were diving together on January 31, 2017. When they surfaced, Sotis was apparently having trouble breathing and while the people in the boat tended to him, no one was watching Stewart. Add Helium, based in Ft. Lauderdale, was in charge of the dive and sold the equipment Stewart was using.
Sotis, who is under investigation for utilizing unapproved Chinese air tanks, has also been accused in another lawsuit of selling military-grade scuba equipment to a Libyan militant.
"When you learn more about these defendants and the history of negligent behavior by people like Mr. Sotis you come to realize this was a preventable tragedy that was going to happen to someone," said Michael Haggard of the Haggard Law Firm, which represents the Stewarts.
Rob Stewart was filming the sequel to his award-winning movie Sharkwater when he went missing on January 31. Stewart's family wants to help complete the documentary, titled Sharkwater: Extinction, which was set to focus on the 80 million sharks killed per year that are unaccounted for by scientists. Watch the video below. ~Alexandra Heilbron