Robbie Amell on the afterlife in Amazon Prime Video's Upload
By Marriska Fernandes on April 30, 2020 | 1 Comment

Robbie Amell talks about virtual afterlife — the premise of his new comedy Upload
Every so often a series comes along with a fun concept that makes you enjoy it wholeheartedly. Amazon Prime Video's new sci-fi comedy, Upload, is one such series created by Greg Daniels, a gifted individual behind many fan-favorite shows (The Office, The Simpsons).

Upload is set in a technologically advanced future in which humans can choose to be "uploaded" into a virtual afterlife when they find themselves near-death. For the right price, customers can choose the kind of afterlife they prefer. When young coder Nathan (Robbie Amell) is near death after a self-driving car accident, his girlfriend Ingrid (Allegra Edwards) chooses her family's luxurious virtual afterlife for him. Once uploaded, Nathan meets his customer service "Angel" Nora Anthony (Andy Allo), who quickly becomes his friend and confidante.
Upload is light, funny, entertaining and totally binge-worthy – I definitely recommend it. With the series premiering this Friday, May 1, I spoke to Robbie by phone about the show's concept, working with Greg, what he thinks about the afterlife as well as his ideal Upload afterlife.
I have to say, this series was incredible. I binge-watched the first seven episodes in one day.
Thanks, that's so great to hear! Wait till you see the end.
I'm a fan of Greg Daniels and his work — what was your interaction with him like? How did he first tell you about the idea for the show?
I'm a huge fan of Greg's from The Office and Parks and Recreation… and The Simpsons. One of the first things we talked about was which episode of The Simpsons he wrote and he told me it was the one where Bart loses his soul. I thought it was such a great episode — so we talked about that. I was the first person to audition for Upload. He brought me in. He said, "My daughter and I watched The Duff, you were really funny in it. I think you'd be great as Nathan." And I was like, "Wow, thank you so much! I'm such a huge fan of yours!" I read three scenes for him and then read a fourth scene. It was a great audition process because he really gave me a chance to show what I can do with the character. From the moment I read the script, I felt that I could play the character. They called the next day and said, "Greg absolutely loves you, but you were the first person for it, so they had to keep looking." A week later they called and said, "He really loves you, but they are going in a different direction." I was like, "Okay, no problem."
A month later, a day before Thanksgiving, my agent called and said, "You're screen testing on Monday." I went in and thought it would be me and few other guys, but it was just me and Greg. He said, "You were the first guy to audition for this role and it would be really cool if you were the last." Luckily, I ended up being the guy. Greg is nothing short of a genius. He's so collaborative; he has no ego about his comedy. Everything he does is so meticulous, but at the same time he's not precious about any one thing. He's into collaboration with me and the cast. Getting to know Greg and his family was such a great part of making this project.
It's very interesting to see how Nathan evolves over the season — there's more personality and soul. You have played similar characters before, but this one's a bit different. What did you enjoy most about playing him?
What's really nice in a comedy is that you never know how deep these characters are going to be. When you first meet Nathan he's a shallow douchebag, for lack of a better term, and he gets to grow over the course of 10 episodes. I just found it interesting that he needed to die to really figure out who he was and to grow up a little bit. And Greg does such a great job of creating these relationships — whether it's his love interest or just his friendships on the show. I think it's part of the reason why his shows are so successful is because you enjoy watching the relationships between these people and the different dynamics. He creates these broad dynamics that are so fun to play off of.
At the risk of sounding morbid, has your thinking about what happens after we die changed over the course of doing this show?
You know what, it's so funny. Greg brainstormed this show 30 years ago when he was writing for Saturday Night Live. It was too out there for people to go for. With the success of shows like Black Mirror, he felt it was time. I thought about similar things, like how long is the consciousness going to go on for? Is there going to be a time when you're transferring it from one body to another? I don't know. I'm really into sci-fi so these are some weird things I have thought of before.
There's a great moment in episode seven or eight where Nathan says, "Even if we last for a thousand years, it's going to feel short when it's over as we won't have any more time with our friends and our loved ones." I just think that that's so beautiful and so real. Part of what makes life so precious is that it isn't forever. I don't know if it necessarily changed my thinking about the afterlife or about life itself, but it's definitely fun to explore the potential impact or where things could end up going. So many themes of the show have kind of started to come true.
It's funny you mentioned that line — it's from episode seven. I loved that dialogue about life. I rewatched that episode right before this interview.
Oh, nice. So it was episode seven. I loved that episode. I believe that was written by Greg's son Owen. I remember telling him, "Owen, you're 18 years old. How are you coming up with a line like this?"
What would you prefer in an ideal Upload afterlife?
For me, the biggest thing would be having those relationships with my friends and family. As long as they are there, I can figure it all out. With that being said, I love to golf and it's so funny (laughs) that I got to golf. When we were shooting this show, I was like, this would be so amazing, but what Greg does so well is he introduces these simple problems that would be so difficult, like the idea of not being able to work. I play a young person who is now retired. It would be kind of boring, and not really knowing what your purpose is. These are real questions and problems you would have going into this forever retirement utopian home. I would like to have some sort of semblance to my original life or to be working towards these goals, otherwise it would get kind of stale.
That's very interesting. I didn't think about that. I was expecting you to say maple bacon donuts! (as seen on the show)
(Laughs) I do love… when we shot that breakfast scene and I walked in, I was like, "This is actually my heaven! This is my digital afterlife. This is beautiful."
I love the tech in the future. Which was your favorite invention?
I really liked the memory parlor. I thought that was such an eerily beautiful concept. I think everyone tries to relive their memories. And people relive memories they don't necessarily want to. So being able to immerse yourself was so eerily beautiful. I also loved (laughs)… I think you've seen this… when he asks to see a memory of his dad…
(Laughs) Yes, I have seen it.
At the end of the clip, they roll the credits and a goofy song (laughs).
That was so funny! I loved that.
That's the beauty of Greg Daniels. He takes this sad moment and flips it into such a goofy laugh. The first time I saw it, it cracked me up so hard.
It's funny you mentioned the memory parlor, as I wanted to ask you, what memory you'd like to play again and again in real life?
Oh man. It's so dark, but I would jump to memories with certain people that aren't around anymore. I lost my best friend when I was 19, so some memories with him — we grew up playing hockey together. Or… there was a woman named Aga, who was like a second mom to me. You know, just certain things like that where I just get to see the time with people who aren't here anymore. Of course, it would be nice to also relive glory moments from playing hockey when I was young or had a hole-in-one with my dad when I was 12 years old. Little things like that would be super fun, but I think I would use it for reliving moments with dead friends and relatives.
You said in an interview that if this show were to get a second season, you would probably try to get involved on the directing side. What are the chances now of you directing an episode or two?
Oh, I would love to. I don't know if it would work for season two. I would have to shadow one of our directors.  It would probably be more of a season three thing if we were to get it. It's definitely something I want to do. I really enjoyed producing Code 8 over the last few years. The more that I work on Upload, the more I'll know the characters and the people. We've had such incredible people come in to direct the show so it has to be the right time to do it.
Thank you for the chat. I'm hoping for a season two. I enjoyed watching the first season!
Thank you so much. I appreciate it. Nice talking to you!
Upload premieres on Amazon Prime Video on Friday, May 1.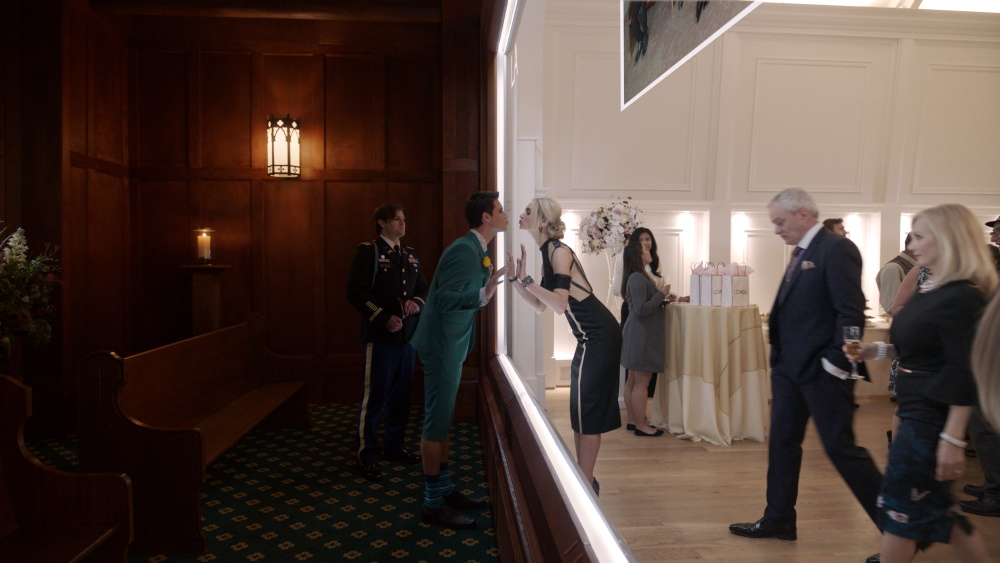 ---
---
---
---
Similar Articles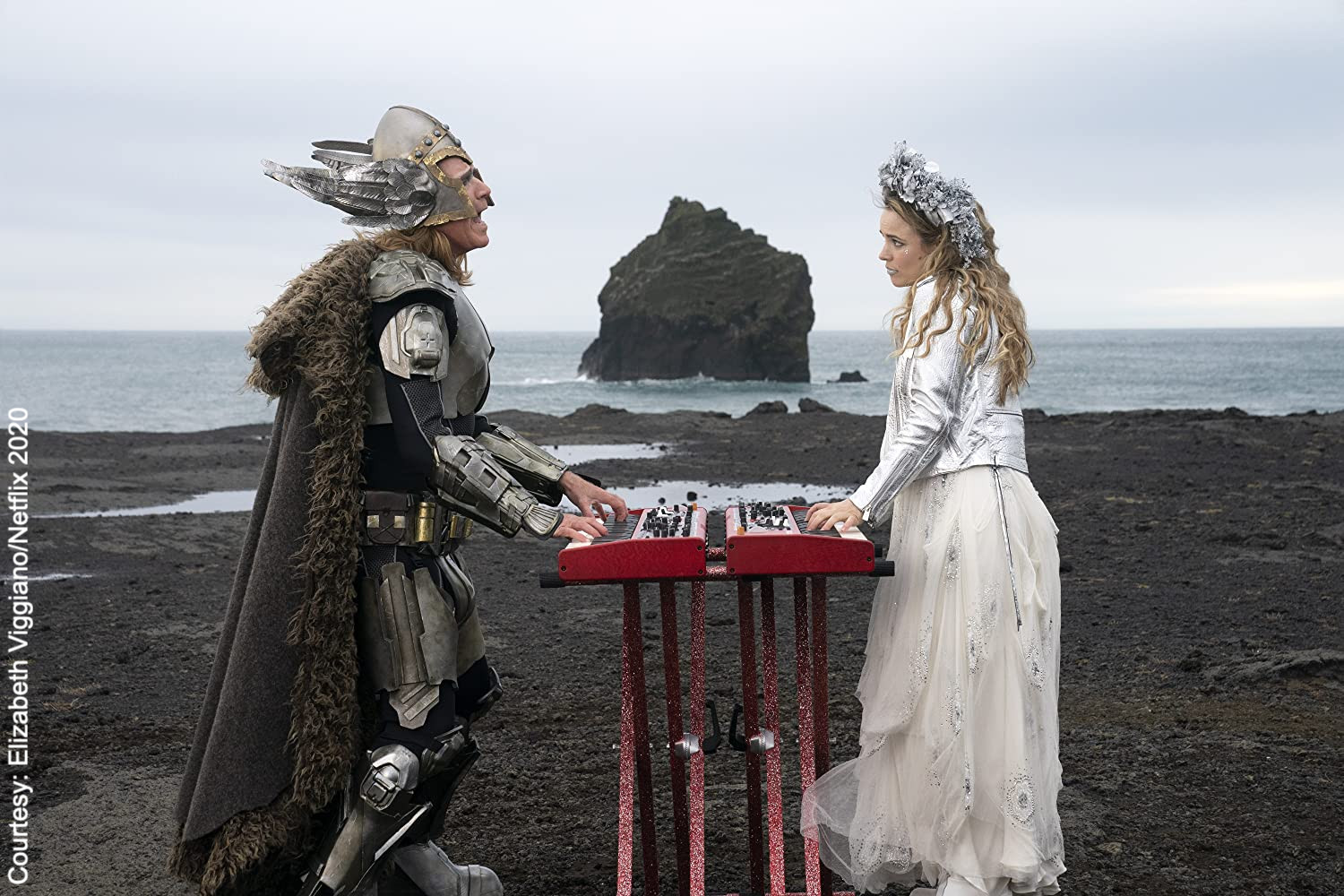 June 25, 2020 | Leave a Comment
This week a new assortment of movies and shows are available on streaming platforms, including Netflix and Prime Video, along with some digital and VOD films.
---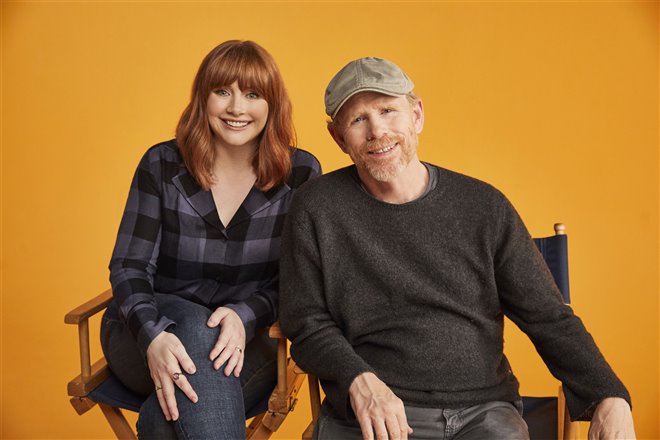 June 18, 2020 | Leave a Comment
This week a brand-new selection of movies and shows are available on streaming platforms, along with some digital and VOD films. Check out what's new!
---
---