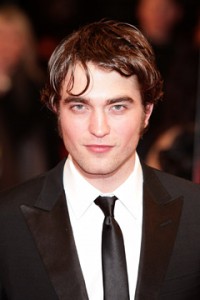 Did Twilight Eclipse hunk Robert Pattinson crash into  another car and take off?
Following reports that Robert Pattinson bumped his car into a parked Kia hatchback  as he left a friend's home in Malibu, his rep is denying that the star hit another vehicle.
The owner of the vehicle, Rob Gottschlich, told OK! magazine that although his vehicle suffered minor damage, he's taking it in good stride. "If I had a nice car like a Lexus or something, maybe (I would be concerned), but I've got an old Kia. I am going to ask Rob next time I see him for free tickets to the next Twilight film."
The incident was not reported to local police but Pattinson's spokesperson claims that, "Robert was pulling out of a parking space after a quiet day in Malibu yesterday and was relentlessly pursued by paparazzi. He has no knowledge of having bumped or damaged another car in the process."
Pattinson is currently filming Water for Elephants with Reese Witherspoon and is set to start filming The Twilight Saga: Breaking Dawn Part 1 this fall.