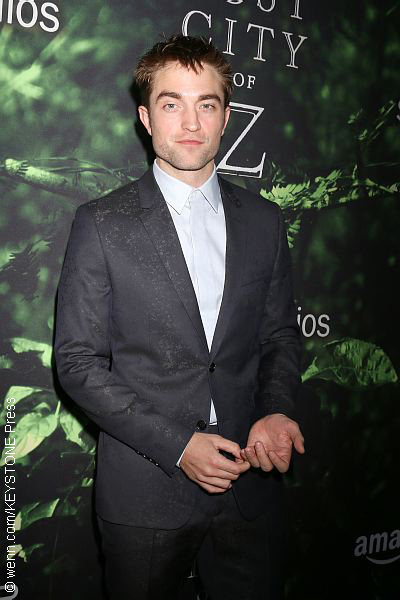 Robert Pattinson, who rose to super-stardom as vampire heartthrob Edward Cullen in the Twilight saga, says he's interested in rebooting the character in a standalone spinoff.
In an interview with Yahoo! Movies, the actor explained that he'd like to reprise his famous role, if there's a demand from fans: "So, I'll get my own spinoff?… I'm always kind of curious. Anything where there's a mass audience — or seemingly an audience for it — I always like the idea of subverting people's expectations. There could be some radical ways of doing it, which could be quite fun. It's always difficult when there's no source material."
Oh but there is! Twilight book series writer Stephenie Meyer has a partially completed rough draft of a book titled Midnight Sun, in which the story is told from Edward's point of view. Fans of the franchise's books and films have been eager for a peek into the mind of one of their favorite characters as, previously, the story was told from the view of Edward's true-love interest, Bella Swan.
The original series' books and the corresponding films were wildly successful across the globe, earning over $3.3 billion at the box office, and helped launch the careers of its lead actors, Pattinson and Kristen Stewart, who made fiction a near reality by dating for a time after to the thrill and "aww" of fans. So there's definitely a fan base ready to see more. Kristen also mentioned at one point she'd consider reprising her role.
Now we just need a studio to bring the franchise back to life, and Lionsgate could be the one to do it, with Lionsgate co-chairman Patrick Wachsberger saying in an interview with ScreenDaily back in September that a continuation was a possibility, though not a certainty: "It's a possibility. Not a certainty but it's a possibility. It's about Stephenie [Meyer]. If she wants to tell a story related to those characters we're here for her."
It seems the odds are pretty good that a new installment in the Twilight saga could be on the way for fans in the future. But until Robert sparkles onscreen again as Edward, you can catch him in the Amazon adventure flick The Lost City of Z.
Would you be interested in the Twilight series continuing, or do you think the film franchise has run its course? Let us know in the comment section below! ~Alexa Caruso