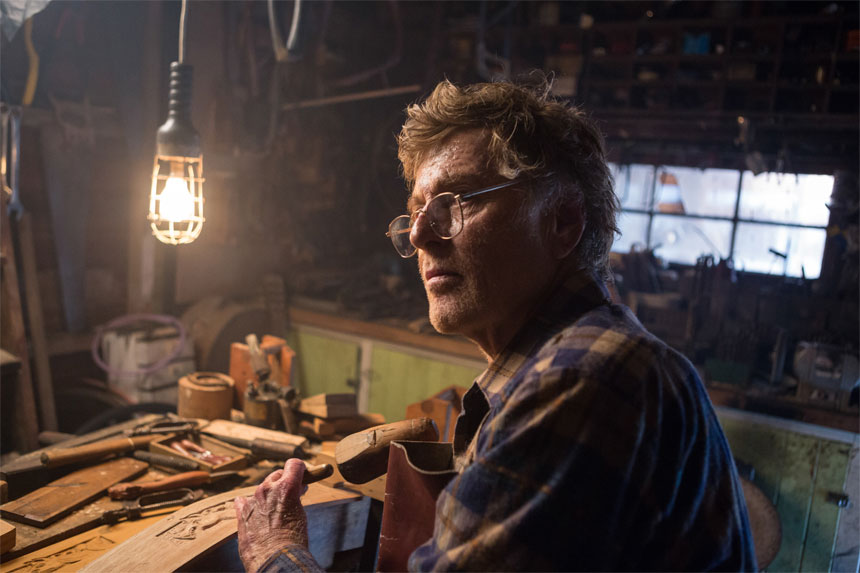 Not many people would say a film about a boy and his magical dragon could serve a purpose beyond endearing entertainment. But ask Robert Redford about his latest project and it becomes clear that the Hollywood heavyweight thinks a little imagination goes a long way, especially at a time when he thinks America is starved for hope.
The 79-year-old legend can be seen next in the family-friendly fantasy Pete's Dragon, and was quick to talk up the film during an interview with E! Online.
He said, "It's the kind of film I think we can use more of right now with the world so dark around us and so much violence and so much racism and all these negative things. [It's] not a bad idea to have a movie that has hope and imagination and magic."
As refreshing as a movie like Pete's Dragon may be for a society bombarded with stories of tragedy and hate, it's ultimately just a film. What about addressing the deep-seated problems that breed violence, racism and negativity?
When asked about America's future and how to resolve its complex issues, Robert said, "That is a good question that I don't have an immediate answer to, only that I am worried. I think we've lost civility. I think we've lost a certain degree of passion. I think passion unfortunately is directed into negative areas."
He added, "I think it would be nice if we could switch back to positive areas. There's a lot to be positive about. We're very lucky to be in this country considering where the world is."
Last year, the Academy Award winner spoke about Donald Trump during an interview and sparked concern with his comments about the presidential hopeful.
He said, "I'm glad [Trump is] in there because him being the way he is, and saying what he says the way he says it, I think shakes things up, and I think that's very needed. Because on the other side, it's so bland, it's so boring, it's so empty."
When Donald heard of the actors' remarks, he was elated, thinking he had Robert's full support. But Robert's rep swiftly clarified his intentions, saying he was only referring to Donald as a character and not a politician.
His rep said, "He enjoys him, but not for president."
Robert even told E! Online that Donald would make an appropriate dragon for his new film's sequel. He said, "They wouldn't have to worry about animation."
Pete's Dragon, which also stars Bryce Dallas Howard, Wes Bentley and Karl Urban, flies into theaters on Aug. 12, 2016.