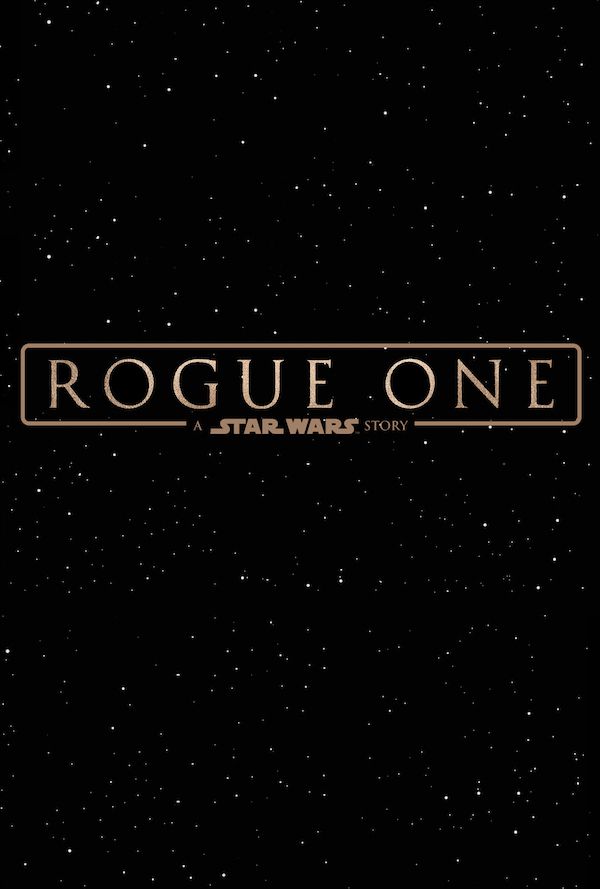 The premiere teaser trailer for Star Wars prequel Rogue One: A Star Wars Story has the internet abuzz with excitement, anticipation, questions (i.e. who is Jyn Erso played by Felicity Jones?) and lots, and lots of theories (i.e. could Jyn be Rey's mom??).
But Rogue One isn't the only trailer to hit the web this week — we've got Disney's The BFG, directed by none other than Steven Spielberg, the hilarious second trailer for Neighbors 2: Sorority Rising, the much-talked about trailer for comedy Swiss Army Man, starring talented young actors Daniel Radcliffe and Paul Dano, and plenty more. Enjoy! ~Shelby Morton
Check out all the latest trailers here:
1.) Rogue One: A Star Wars Story
2.) The BFG 
3.) Neighbors 2: Sorority Rising
4.) Swiss Army Man
5.) Search Party
6.) Blood Father
7.) Everybody Wants Some!!
8.) The Invitation
Rogue One: A Star Wars Story- Prior to the events of Star Wars: A New Hope, Resistance fighters (Felicity Jones, Diego Luna, Riz Ahmed) unite to steal plans for the dreaded Death Star before it can be used to enforce the Emperor's rule.
The BFG-  Based on the children's novel by Roald Dahl, a little girl named Sophie (Ruby Barnhill) who lives in an orphanage is drawn to the window one night, where she witnesses a massive, frightening creature outside. She runs away from the window and hides under her covers, but is plucked from her bed by a monstrously huge hand. This starts her on her journey with The Big Friendly Giant (Mark Rylance), who is an outcast among other giants because he refuses to eat boys and girls, and the Queen of England (Penelope Wilton).
Neighbors 2: Sorority Rising- When a wild sorority house, Kappa Nu, moves in next door, Mac (Seth Rogen) and Kelly (Rose Byrne) are forced to turn to the one ex-neighbor (Zac Efron) with the skills to bring them down so they can finally put their house up for sale.
Swiss Army Man- Hank (Paul Dano) is stranded on a deserted island, having given up all hope of ever making it home again. But one day everything changes when a corpse named Manny (Daniel Radcliffe) washes up on shore; the two become fast friends, and ultimately go on an epic adventure that will bring Hank back to the woman of his dreams.
Search Party- All Nardo (Thomas Middleditch) wanted was to get married, go on his honeymoon, and start a new chapter with his beautiful bride. That is, until a friend ambushed the ceremony, winding up with Nardo left at the altar. Nardo chases his fiancée to a resort in Mexico, where he is robbed and stripped of his clothes. As if matters couldn't get any worse, he also crosses some Cartel gangsters who are thirsty for payback. Nardo must now depend on his less-than-dependable friends (TJ Miller, Adam Pally) to help put his life together in the raunchy comedy Search Party.
Blood Father- An ex-con (Mel Gibson) living a secluded life as a tattoo artist is forced to go on the run with his estranged daughter (Erin Moriarty) to protect her from drug dealers out to kill her after she's framed for stealing their cash in the action thriller Blood Father.
Everybody Wants Some!!- Set in the 1980s, Everybody Wants Some!! follows high school baseball star Jake (Blake Jenner) as he arrives at college and has to find a way to fit in with his fellow students and the other guys on his baseball team. His upperclassman teammates take it upon themselves to teach Jake and the rest of the newbies how to navigate the party scene and make the most of their first year.
The Invitation- In the psychological thriller The Invitation, the tension is palpable when Will shows up to his ex-wife Eden and new husband, David's dinner party. The pair's tragic past haunts an equally spooky present: Amid Eden's suspicious behavior and her mysterious house guests, Will becomes convinced that his invitation was extended with a hidden agenda. Unfolding over one dark evening in the Hollywood Hills, this film blurs layers of mounting paranoia, mystery, and horror until both Will — and the audience — are unsure which threats are real or imagined.