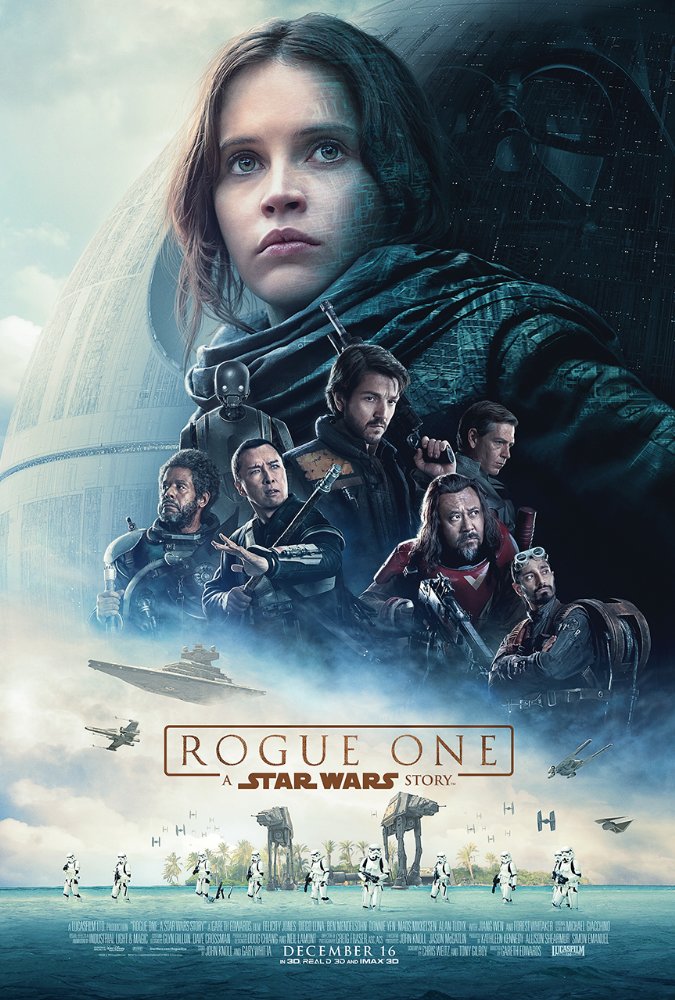 The rebel forces of Rogue One refuse to relinquish the throne.
The sci-fi hit Rogue One: A Star Wars Story unleashed its fury on the box office last weekend with a sizeable defeat over second-place finisher Moana en route to the third highest opening of 2016. Its victory over this weekend's silver medalist Sing isn't quite as drastic, but still impressive. Starring Felicity Jones, Ben Mendelsohn and Forest Whitaker, the 3.7-star rated film touched down and scooped up an additional $64.4 million to bring its total profit to $286.4 million.
Revolving around an American Idol-like music competition, the 4.1-star rated Sing debuted Wednesday and earned $35.3 million over the holiday weekend for a total of $55.9 million since opening. The animated picture — with the voices of A-listers Matthew McConaughey, Reese Witherspoon and Scarlett Johansson, among others — has been nominated for two Golden Globes.
Jennifer Lawrence and Chris Pratt star in the sci-fi romance Passengers, which launched this past Wednesday and nabbed $14.9 million at the box office during the weekend for a $22.2 million total since opening. The film has 3.6 stars on Tribute.ca and was made for roughly $110 million.
Debuting in fourth place was the James Franco and Bryan Cranston film Why Him?, which released last Friday. The comedy earned $11.1 million and currently sports 3.9 stars on Tribute.ca. The John Hamburg picture follows one man's mission during the holidays to win over the father of his girlfriend.
Rounding out the top five was Assassin's Creed — starring Michael Fassbender, Marion Cotillard and Jeremy Irons — an adaptation of the popular video game. With 3.3 stars on Tribute.ca, it took in $10.3 million over the weekend and $17.8 million since debuting Dec. 21 in theaters. It was produced on a budget of $125 million and profiles a career criminal who discovers his ancestor is an assassin from the Spanish Inquisition. ~Matthew Pariselli