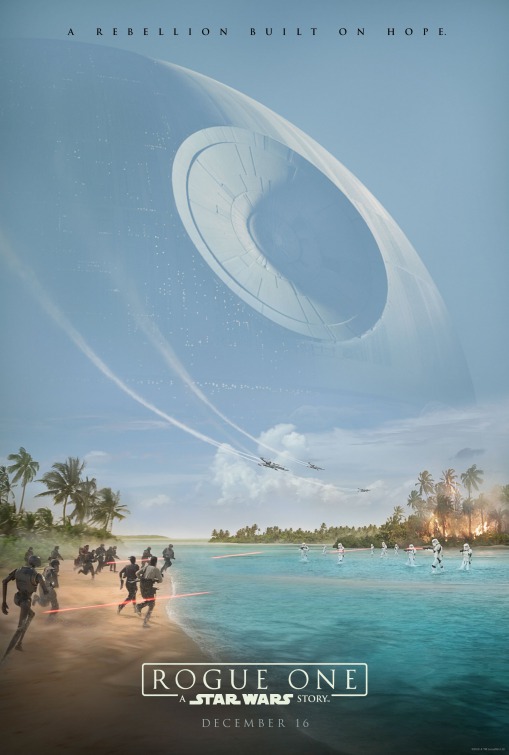 Although 2017 emerged in full swing over this fun-filled three-day weekend, the New Year's festivities didn't prevent moviegoers from swarming theaters and crowning Rogue One: A Star Wars Story the box office king for the third weekend in a row. Rated 3.6 stars at Tribute.ca, the critically acclaimed Star Wars prequel added $49.5 million to its over $700 million worldwide haul.
With no new wide releases to contend with, the animated musical Sing held on tight to its second-place spot from last weekend, earning another $42.8 million. As of this weekend, the family-friendly flick, which features the voices of Matthew McConaughey, Reese Witherspoon and Scarlett Johansson, has taken home 4.3 stars at Tribute.ca and close to $200 million at the global box office.
Talk-show favorites Jennifer Lawrence and Chris Pratt combine their A-list star power in the epic sci-fi romance Passengers, which stayed put in third with $16.2 million over the three-day holiday weekend. The 3.3 star-rated drama, directed by Morten Tyldum (The Imitation Game), hasn't quite managed to match its $110 million budget, securing just over $60 million at the domestic box office so far.
The animated flick Moana crept back up to fourth place from last weekend's sixth place with a take of $11 million. Having previously enjoyed three weekends at the top of the box office before dropping to second place, it's not surprising that it has earned an impressive $211 million domestically in the six weeks since its release and $402 million worldwide.
Rounding out the top five was Why Him?, which dropped one spot from last weekend's fourth place finish. The comedy, starring James Franco and Bryan Cranston, brought in $10.6 million — compared to its $11.1 million debut during the four-day Christmas holiday. Along with a 3.5-star rating at Tribute.ca, the father vs. fiancé flick has just under $35 million in total revenue. ~Shelby Morton